"Welcoming a baby girl is not always cause for celebration in Pakistan…" Malala Yousafzai writes on her website. If that sentence is a heartbreaking reality, it is also proof of how hard Malala has fought to reach a space where her birth is now a globally celebrated event.
Malala was barely 15 when she was shot at for speaking up against the Taliban's rules that girls could no longer go to school. Since then, she has become the youngest ever Nobel Laureate, written several books, and continues to fight for the education of women the world over.
What makes Malala Yousafzai an inspiration to many is that she refuses to be defined by the Taliban's attempts to silence her. She would rather be activist, educator… anything but 'the girl who was shot at by the Taliban.'
There is much to admire Malala for, not the least being her powerful words. On Malala Day, we're celebrating this young icon by putting together some inspirational Malala Yousafzai quotes.
12 Inspirational Malala Yousafzai Quotes
Malala has spoken about war, feminism and education with quiet fortitude and immense conviction. Her concern for global issues makes her empathetic to suffering and injustice no matter where they occur. Here are 12 inspirational quotes from her that we love, and keep going back to.
1. "Our men think earning money and ordering others around is where power lies. They don't think power is in the hands of the woman, who takes care of everyone all day long, and gives birth to their children."
In a deeply patriarchal society, power lies with those who are given the greater capacity and education to earn a living i.e., men. Malala's quote is a reminder that power is also care, vulnerability and the stark and bloody realities of giving birth and taking care of a home.
Related Reading: Patriarchy And The Women Artists Of The Indian Subcontinent
2. "When the whole world is silent, even one voice becomes powerful."
When Malala's world was taken over by the brutal Taliban regime, few dared to speak out, fearing for their safety and their lives. This was the fear the Taliban drew their power from. When Malala spoke out, even her single voice resonated, so much so, that the Taliban tried to eliminate her altogether.
3. "I don't want to be thought of as the 'girl who was shot by the Taliban', but 'the girl who fought for education".
This is perhaps my favorite inspirational Malala Yousafzai quote. She refuses to be defined by the Taliban or their attempts to silence her. For her, life is bigger and richer than that, and she intends to take it forward for education and women everywhere.
4. "If you want to end war, then instead of sending guns, send books. Instead of sending tanks, send pens. Instead of sending soldiers, send teachers."
Again, in a world where war is so frequently glorified in the name of nationalism and security, Malala stands firm in her opinion that war cannot be ended with more battles, but with education. Get rid of the guns and start learning, choose a classroom over a battlefield, and we won't need any more wars.
Related Reading: Relationships And Education: How To Find Time For Both Aspects Of Life
5. "With guns, you can kill terrorists, with education, you can kill terrorism."
Closely related to the previous quote, this is a sobering reminder that terrorism begins in the mind, as an ideology which then develops into fanaticism, leading to terrifying violence. Malala's emphasis on education as a solution to war and violence is truly inspirational.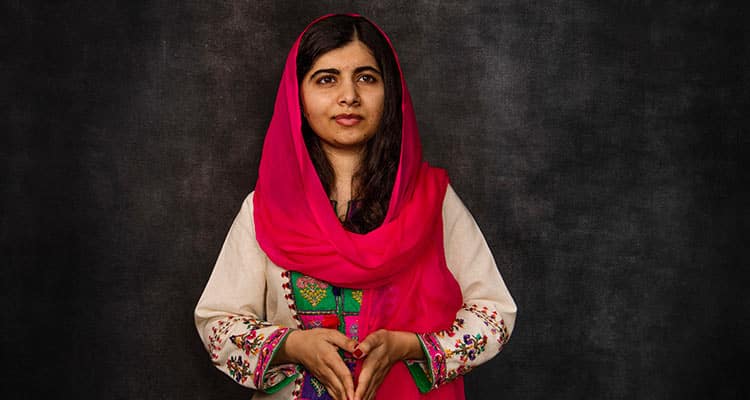 6. "Education is neither eastern nor western, it is human."
From a student who risked her life for education to a graduate of the University of Oxford, Malala is walking the talk for education for women across the world. While there continue to be places where basic and/or higher education for women is frowned upon, Malala emphasizes that it doesn't matter where you're born or brought up, education is a basic right for all.
7. "There are two powers in the world; one is the sword and the other is the pen. There is a third power stronger than both, that of women."
There is battle, there is learning and literature. And then, there is the universal sisterhood of powerful women standing together, lifting each other up, fighting for each other across borders. That, says Malala, is power beyond divisiveness or violence.
8. "Life isn't just about taking in oxygen and giving out carbon dioxide."
For Malala, life is precious and meant to be lived fully, with dignity and an endless thirst for knowledge. To pursue what you're passionate about, and speak out against injustice. Oxygen and carbon dioxide are necessary, but life has to be bigger than mere existence.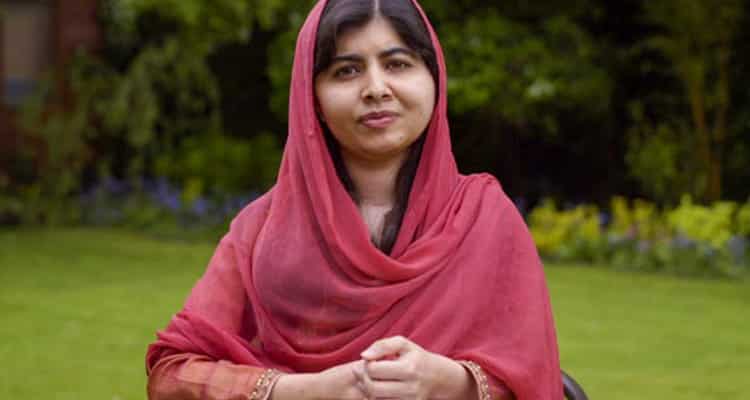 9. "I used to think that the Talib would come, and he would just kill me. But then I said, 'If he comes, what would you do, Malala?' then I would reply to myself, 'Malala, just take a shoe and hit him.' But then I said, 'If you hit a Talib with your shoes, then there would be no difference between you and the Talib. You must not treat others with cruelty, you must fight others, but through peace and dialogue and education."
Fighting violence with violence makes us all a little less human. For Malala, it's never been about a fight, but about bringing peace through conversation and greater learning. A world where we know each other better, and lift each other up.
10. "I think realizing that you're not alone, that you are standing with millions of your sisters around the world is vital."
Malala's feminism is based on a deep connection with women everywhere, no matter what their nationality. To her, strength is drawn not from standing alone, but from forging bonds with sisters all over the world.
11. "We human beings don't realize how great God is. He has given us an extraordinary brain, and a sensitive, loving heart."
This stood out to us because Malala's revolutionary spirit stands alongside a faithful belief in a higher power that makes us the best that we can be. Throughout history, wars have been fought in the name of religion. Here, Malala displays her faith in both her God, and in humanity to rise up with intelligence and sensitivity.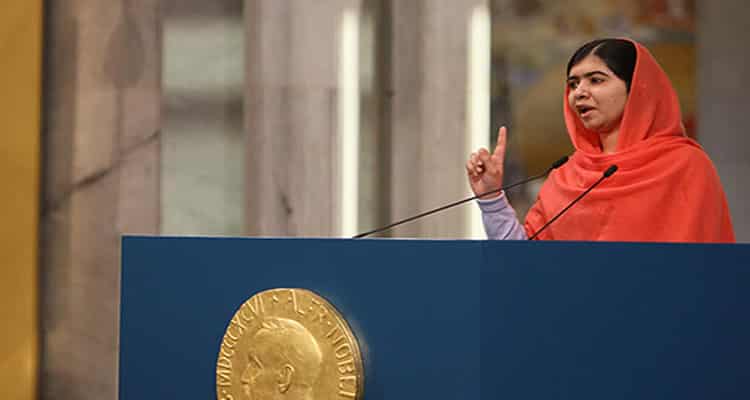 12. "It was school that kept me going in those dark days. When I was in the street, it felt as though every man I passed might be a Talib. We hid our school bags in our shawls. My father always said that the most beautiful thing in a village in the morning is the sight of a child in a school uniform, but now we were afraid to wear them."
Our final pick from Malala's quotes is a few, simple sentences outlining her daily life. The constant fear they lived in simply because they, like so many children, were going to school, is palpable in these words. It reminds us that education is so often a privilege afforded by only a few, even though it shouldn't be.
Reading and researching Malala is both a joy and a reality check. We hope these inspirational Malala Yousafzai quotes made you feel a little braver, a little more determined to fight for what you believe in. Do you have a favorite Malala quote? Let us know in the comments.
10 Powerful Faces That Urged The Nation To Stand Up And Speak Against Sexual Harassment
Why Everyone Should Take Inspiration From This Survivor And Never Lose Hope