My parents have had a very bad marriage. Without taking sides, I can tell you that my father is an abusive person and has in the truest sense of the term, emotionally and physically abused my mother. My mother is now in her late fifties and I feel that she deserves to spend the rest of her life in peace. How can I help my mother? I am ready to provide for her, and she is ready to start a new life. By which she means, a life where she can stay on her own and live peacefully. How do I confront a father who is abusive and to whom I have never really stood up to? My mother is afraid, and I don't know where to begin.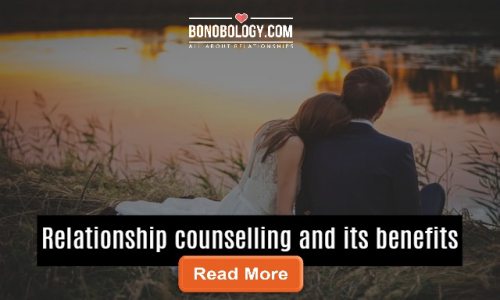 Dear Deepa, as children it is very difficult to deal with issues that our parents face. Regardless of how they have behaved in front of us, we continue to give them a sort of a super human position and traits in life. How can we not, for they were the ones on whom our survival depended for so long and they were the only ones available to us as providers in the capacity and skills that they had.
[restrict] What helps, is to look at our parents as just human beings with their own set of psychological problems. If your father, by your account, has been abusive, it is actually most likely that he has his own psychological difficulties, which your mother can choose not to be a part of, anymore. Your mom is not just afraid of your dad's reaction to her decision to leave, but she might very well be afraid of a life without him. Sometimes the suffering becomes so familiar that it gets really difficult to train oneself to live without it. So in short, your mom would need a lot of counselling and support, in making a decision either way.
Normally, it is highly advisable to not only take the victim of physical abuse out of the situation immediately, but also to report abuse to the authorities. I would say, you need to look at your father as just another human being you don't wish to be in contact with and take yourself and your mom out of the situation by involving the police and a lawyer. The ordeal however would not just end there, your mom would need time, space and support to deal with the life changes that come with it. I wish you and your mom all the best!
[/restrict]