I was reading the stories on your portal and some of them were about happy couples and happy marriages. I came to you because I wanted to tell my story. I believe my story needs to be heard, it deserves an audience.
I am 29, from Mumbai and I suffer from a condition called Hemiplegia. I had a difficult childhood, but my parents tell me that it was difficult getting me into this world as well. I was born at three in the morning, and something happened. Something not quite right. Either, I was dropped as a newborn or it was the surgical tongs by which they pulled me out. These are assumptions but some damage had been done. I cried for eight hours, and no doctors or nurses attended to me, despite my family frantically asking them to. When they finally did, my mother was just told that I might have been hungry and thus the endless crying.
Related reading: She's in love with a schizophrenic man
But it was only when I turned two that my grandmother who was giving me a bath realised that my right leg was an inch shorter than my left. My parents consulted orthopaedic doctors and specialists; my mother juggled the endless appointments with her work. When I turned eight, I was operated for hip joint dislocation and for a year, I was bedridden. All through these years, my parents supported, motivated and challenged me to do my best. They are doing so even now. I remember them facing taunts from people who said that I was a fruit of their past misdeeds.
I am not telling you this story so that you feel sorry for me. That is not my purpose. I want to be understood. I have had my struggles, but what I am looking for at the moment, is a life partner.
And ever since we started this search, I have faced outright rejection. That is, without understanding what my condition is, what are the limitations it places on me as an individual, people reject me. I am not disabled, but yes, I do have limitations. I have challenges. I would have loved it if I were to meet someone who took the time out to just understand me as a person and wanted to know what my condition is all about.
But I don't even get to that stage. Which makes me think, why is finding companionship so difficult if an individual has a medical condition? But then, I see one of my friends. He used to stammer a lot. Now he is with an IT company, has a family of his own. It gives me hope.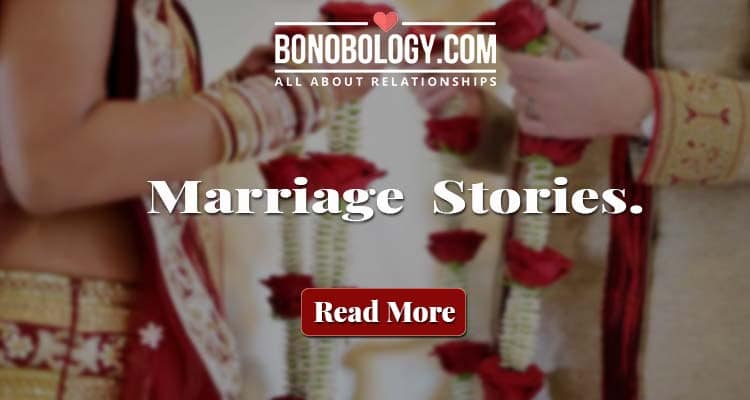 Sometimes, the people who approach me via the matrimony sites are people who have a lot of disabilities. That also makes me think – should a matrimonial alliance with a person who has a medical condition only be considered if you have one yourself or are physically disabled? Can't those whom we call 'normal' think of an alliance with someone who has a medical condition?
I don't have many answers. My mother would like to see me settled. I am still getting the "you don't match our expectations" answer from a lot of families who are on the lookout for a bride. Meanwhile, I have got a job – I teach at a school for special children. I am happy about that but the other struggles continue. I am nearing my thirties now. I would love to meet someone who motivates me and accepts me the way I am.
Related reading: A symphony in love
Perhaps in telling my story, I may have raised awareness and some important points.
(Hemiplegia is a condition where one side of the body is paralysed. It can affect either side of the body. It is caused by damage to the brain, such as a stroke. This can happen before, during or after birth. The condition can be congenital or acquired.)
(As Told To Prerna Shah)
Together…In sickness and in health, through paralysis, till death