Men expect that women can switch on their sexual/sensual nature in an instant. The truth is that the right setting and atmosphere is necessary before a woman can respond to sexual overtures.
Related reading: Widows are human, too, and have needs
Recently, I had a couple come to me who had been married for one year. Theirs was an arranged marriage and the couple lived in a joint family in Gandhinagar. The wife works in Ahmedabad with a one-hour commute each way. She also has to work at home, with restrictions on going out for a movie and having to wear a ghunghat at home, which she finds difficult. Her husband works the night shift at a call center and is never told what to do or not to do. She has returned to her mother's house where her husband has been visiting her for three months, while she is unwilling to go back. The husband complains that his wife does not even allow him foreplay; for she is always tired. I told him to ask her to give up the job, but perhaps he also wants the money.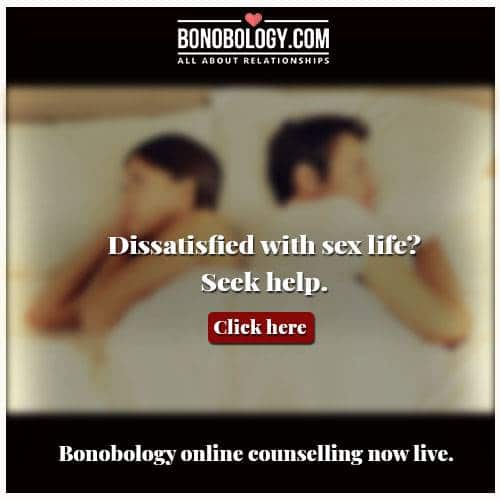 In most joint families, the wife must get up early in the morning and do the usual household chores. Also, in most houses there is at least a little bit of tension between the wife and the mother-in-law.
The husband however expects the wife to have sex with him, no matter what her mood. With this kind of expectation, there's obviously going to be no satisfaction in bed. Women end up feeling that sex is a chore that they have to get done with.
Related reading: I can't satisfy my wife in bed!
Female factors for non-consummation include vaginismus – whenever they try to have sex, the vaginal muscles go into spasm, because of which penetration cannot take place. The first place the couples go to is the gynaecologist, who advises them that the wife needs surgery. But the truth is that the spasms happen psychologically – no surgery is required. One has to remember that the vagina is the same organ through which the female has sex, menstruates and gives birth to a child.
Anyone who has the 4 S – Smoking (tobacco in any form), Scotch (alcohol of any kind), Stress and Sugar (Diabetes) in one's life, has no time for the other S – SEX.
– Dr. Paras Shah, Chief Sexologist, Gujarat Research & Medical Institute and Director, Sannidhya Institute & Research Center for Sex, Sexuality and Health
You need to give quality time to your spouse to keep the spark alive in your marriage. Wives complain to me all the time that their husband has no time or inclination to notice her new dress, to appreciate her, hold her hand in public or profess his love for her. I advise husbands to atleast call their wives at noon, tell her how much they love her, go together for a movie and atleast share one drink or a pack of popcorn. I am all for couples going together for a walk at least for 15 minutes without the distraction of mobiles. One has to create the right mood before attempting a sexual encounter, if the couple wants a fulfilling experience.
(As told to Raksha Bharadia)