Odissi danseuse Dona Ganguly talks about her marriage to boy-next-door Sourav Ganguly and how they deal with being busy celebrities. This interview gives a glimpse into the Sourav- Dona relationship.
Sourav and you are both busy professionals, and his preoccupations seem to have only increased after quitting cricket. Doesn't it take a toll on your married life? How do you maintain the balance?
Though Sourav is not playing international cricket, he is busier than before. He is the CAB chief, he endorses 20 brands now, anchors shows, and also has a football team, Atletico de Kolkata. Despite staying in the same city we often don't meet.
Related reading: Space, spouses and successful marriages
But I don't complain or feel bad. I am very happy for him. He is a celebrity of a different league, and so it's natural for him to be so busy. I can't expect my husband to be one of the biggest sports stars and yet have all the time in the world for me. I am very honoured, happy and proud to be experiencing such an extraordinary life with him.
To make a marriage last, one has to sacrifice and in our case, of course it was me. And I have no regrets about that.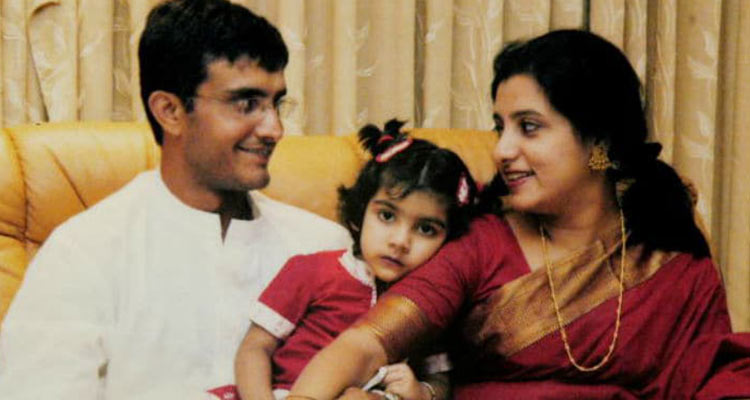 There have been countless occasions when Sourav had to go abroad or out of the city for cricket tours. I had to always accompany him. And for that, I often had to cancel dance shows. Sometimes I was misunderstood by the organisers or considered to be unprofessional. I used to feel bad. But I knew if I am good and passionate about my dance, I would always be appreciated later.
Even now, we didn't celebrate our two decades of marriage, since Sana had her finals. But none of us felt bad or angry about that.
During your time together, how much of the conversation is taken up by cricket and Odissi? Or, do you keep both aside and talk about different things?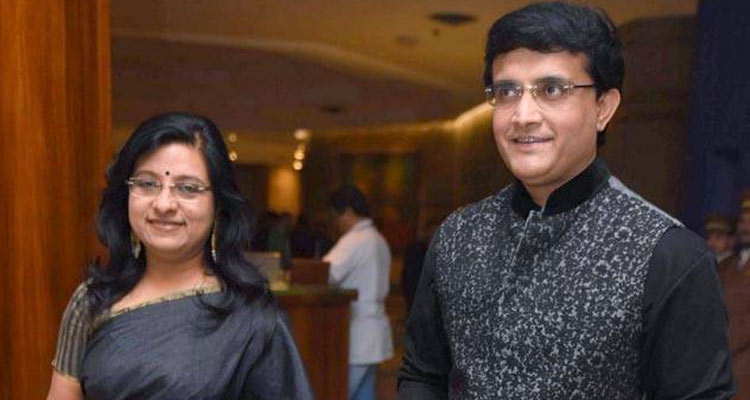 Cricket invariably makes its way into the conversations. Initially, I used to get bored but after living with a cricketer of Saurav Ganguly's statue for so many years now, I enjoy cricket and any cricket related conversations.
Besides our regular household conversations, it is Sana who is our most important topic of discussion now.
Is it sometimes very frustrating to be a star's wife? Most of the time people may attribute your success to the fact that you are the wife of one of the most high-profile sportsmen of the country…
Dance and cricket are two different things catering to two completely different audiences. Dance is meant for people who have class and culture, while cricket is watched by all classes.
Sourav is a legend, he is a star. When we go to stadiums to watch games and the crowd chant 'dada' seeing Sourav in the gallery, it feels great to be a part of his life.
How do you manage time for your daughter Sana?
We just cannot take our daughter anywhere in India together, since Sourav gets mobbed wherever we go. I guess that's a small price you pay for such a huge success. But we try to go on holidays abroad every year to make up. And by my work, I have to travel frequently for dance tours to historical places such as Konark Temple, Taj Mahal and other such tourist attractions. And I take Sana with me. So, in between shows we tour the places and have a great time. Otherwise, when we are in town, we go for very late-night movies and dinner at restaurants.
Were you ever insecure about Sourav's thousands of female fans?
I have never been jealous or bothered about all the female attention he gets.
Related reading: Where love dwells, jealousy follows?
There's no guarantee your partner will stay beside you forever. If something has to happen it will happen, it's no use crying or cribbing. You have to accept that. So when things are going well, I never engage in such useless thought or feel insecure and lose the moment.
I don't suspect my partner at all, because the moment you become suspicious or let insecurity creep in, you will not be able to enjoy life to the fullest.
Anything that Sourav did for you that you will remember forever?
Sourav went against his entire family to marry me. His parents didn't accept me initially since I was not a Brahmin. But Sourav stood by me like a rock. There was a lot of chaos, but with his support and my patience, we won them over with time. Now, we are a happy family.