(As told to Ankit Mishra)
Names changed to protect identities
We were so much into each other, the long walks, the McDonalds dates, those small gestures to make the other feel good. We couldn't just keep our hands off each other.
Having spent three years in college dating and a couple of years leading into it as friends – our days were incomplete without each other. College love stories they say don't last the test of time, but we were determined to shatter this perception.
Before we realised it, college life was over. I knew I had to pursue a career in law for my deep desire to see justice prevail. Nibi, on the other hand, was certain she wanted to work in the aviation industry.
I secured admission in a prominent law college in Mumbai and she aced her interview with a private aviation company; they were more than happy to have someone as charming. She was asked to join training in Bangalore. After 6 weeks she was assigned her first flight. Having done better than most of her batch mates in the interviews and training she was put up as a trainee on prominent routes.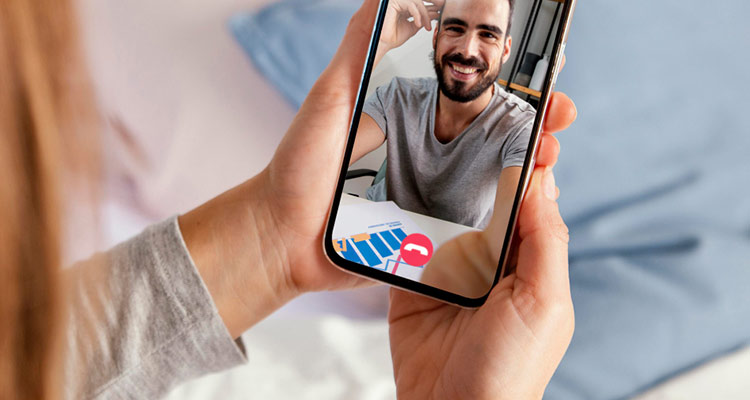 Life changed
What followed was the 6 roughest weeks of our relationship. I was getting accustomed to my academics while Nibi also had a tough time as they had a lot to learn in little time. Our interactions were restricted to WhatsApp conversations – I would drop her a message and she replied once she had breathing space. We exchanged odd voice notes and managed to talk on the phone once a week.
Recommended reading: There should be lots of honesty for a long-distance relationship to work
Her first flight was to Singapore and she loved the experience. Now there was a time zone gap. She would fly, have layoffs, return, have jet lag, report, be reassigned and this was the cycle now. She was too engrossed with this change from the easy-going life of a student to this hectic, crunching and exhausting schedule.
The distance grew
I started to feel a void in my life. Most times when I called her she was either on board or sleeping and there was a barrier in our communication. I tried staying up late to just talk to her once she touched down but she would be too tired by then. I gave up hours to hear her voice for a minute or two. My own studies didn't allow me to fly down to Bangalore and meet her. I so desperately wanted to; for the first time in over three years there was a distance.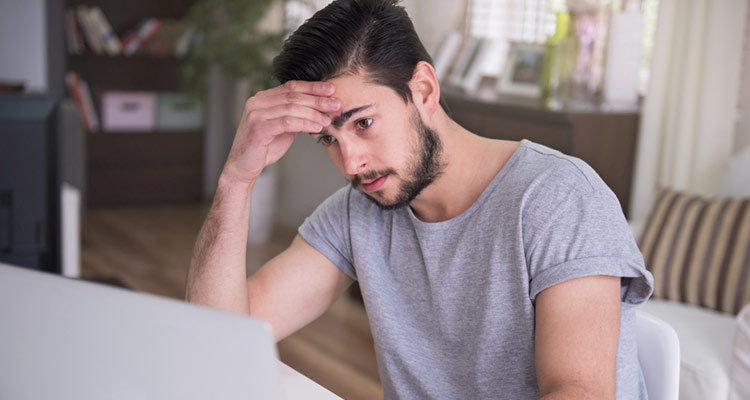 After persistently bugging her to give me some time to discuss where we were heading she finally called. The tone of her voice told me she was not into it any longer. I lost track of what we were supposed to talk about and told her we should take a break.
Related reading: Time apart knits us closer
That shook her up. Nibedita wasn't expecting this, since I was the persistent partner. I had convinced her that it was a good idea we dated and all the way through.
The space we needed
I gave her the space she needed and tried to focus on my current life, spent time with friends, engrossed myself in other interests, started exploring writing and it all looked good.
Not expecting anything meant I wasn't left disappointed.
We continued to exchange messages but less frequently.
A year passed by, I did well for myself and Nibi had impressed everyone with her abilities and work ethics. I won't lie and say I never thought of moving on, but there was this belief deep down inside that having put in so much effort behind this relationship it had to work. There was no reason to think it would end that easily. Being optimistic and a positive person does help. This single string kept me focused on achieving my goals and I stayed off the dating circuit. I used the time to focus my energies on refining my skills and making progress in my career.
Getting back in
We finally met when she took extended leave to visit her family and spend some time at home. We choose to meet at our favourite spot. Marine Drive was always the place we wanted to be. It was awkward yet warm. She asked me if I was seeing someone. I didn't answer and diverted the topic towards her.
We chatted on for hours at length. She shared some of the best and horrifying experiences she has had in her brief career, how things got really out of hand and how life was too fast for her to control. The topic turned to us and she had tears in her eyes as she tried to explain how putting us on the backseat seemed to be the right call for her career but actually made her feel hollow inside.
That's it!
That was all; I couldn't let her repent more. Looking deep into her eyes, I asked and she answered with her eyes and our lips met after ages and didn't want to be separated. It was the splashing sea that brought us back to earth again and we promised to go the extra mile. It meant far too much to let it go. And now as I am a stable law practitioner we've planned a vacation in Bali; I've secretly planned to propose to her on the flight.
We might have different careers but we share a common vision and we want to spend the rest of our lives together. In the future, when offered a promotion she will take up the Base Manager's role and as a lawyer I have the freedom of working as a consultant for my clients from anywhere I wish.