Yajnaseni,
A letter that I will never send to you. But would love to believe that you know about it, nevertheless.
That day when a social networking site asked me to choose my 'relationship status', it took me aback. Which relationship is that, one that defines me, that spells out my identity, my self? Is it that wife, who is dutiful enough to play a wife and sensitive enough to not demand a husband of me, or that mother who loves me so or the one who leaves me so, or you? Really, is it you who defines me most? I'm afraid it's you. And I swear, 'it's complicated!'
We have some uncanny similarities, don't we?
For one, our families are the same. The Pandavas. And neither of us ever belonged, in a real sense. But again, how different we are in that. I've always yearned to live a life there, where my heart always belonged since the day I knew of it, with the worthiest of the brothers that a man can ever have. How much you had to give up, in your heart and your soul, to live there, to kill your sensibilities, to play wife to five brothers, to surrender and to not say a word.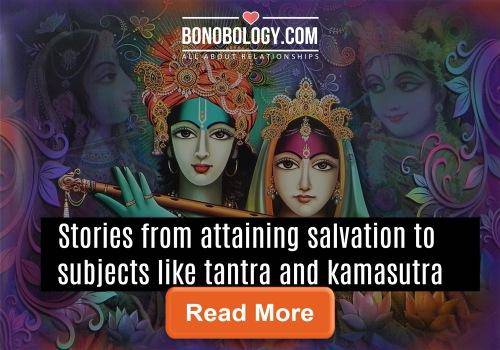 Mandavi, Bharata's wife: Almost a queen but the loneliest woman in the kingdom
Shiva restored the world after his grief-stricken taandav; we mortals can't revive what we destroy in rage
How could Dushyant forget Shakuntala after having loved her so passionately?