(Names changed to protect identity)
The lady of the bar
It was the year 2013 and I was working on my debut book, The Ribbon Trap. In the midst of the writing, a writer's block materialised from nowhere. My heroine had met with a stalemate.
I decided to go on an aimless bike ride. But every aimless journey actually has an aim. My bike went straightaway to Maria Ratna's bar in Vaddem, Goa. She had three children, two girls and a boy. I was the only customer there. Maria welcomed me with a smile.
"Alone?"
"At times, we must be alone to listen to our soul," I said, thinking.
I was not sure whether she understood me or not. She nodded and went inside to get my regular combination, Goan cashew feni and Leppo rava fry. I decided to ask the question I'd been wanting to ask her since long.
"You have a unique name!" I smiled. "Maria is a typical Christian name and Ratna a Hindu one," I said as she returned.
She nodded, sitting down at the counter.
"Is there any specific reason?" I waited for a second. "Or it's just normal."
"Nothing unusual." She shrugged. "I was a Hindu. I got converted a few years ago."
"Oh!" I wanted her to say more, for obviously selfish reasons. She could be the story I was waiting for. "You have south Indian facial features and accent."
She laughed. "And what about my kids, do they appear Goan?"
I didn't respond.
Related reading: I gave up my Chinese lover but no one in India is marrying me
The man who betrayed her
"I am from Andhra." She avoided my eyes. Then, she spoke about her life. In a voice sans emotion.
Ratna Sitty was in her teens when she fell in love with Nagaraju who had "business in foreign".
He was a dream man for most of the young girls in the village. Rarely did he come to the village. He smoked cigarettes, wore polyester trousers, shiny shirts, and goggles. Damsels decorated themselves to grab his attention. But, he was too busy to look at them.
He ignored all of them, but Ratna.
He smiled at her. It was her misfortune smiling at her. She fell for him with that single smile. In a few days' time, she ran away with him. She told her friends that she is going to the city in search of a job.
Click here to read: This is the biggest tragedy when you marry for love. 
Her journey ended at one of the huts in Baina, the red-light area in Goa. That day he disappeared from her life. I was the investment in his business, she swallowed the bitter truth. She was brutally raped for a month, by special guests, before she was offered to the public. She saw Nagaraju's face in every man who raped her. Ratna was broken in both heart and body.
Click here to read: My husband was twice my age and forced himself on me every night. 
She lost all the courage to fight back. She hated herself and prayed for death. Then one day, she realized that a life was growing inside her. And she became confused whether to pray for their death or for a peaceful life with her child.
Related reading: My husband treats me like a burden and made me abort my baby
Get rid of the child or else!
She kept it hidden from the caretaker Madam ji. But not for long! The lady found the truth when Ratna was five months pregnant. More than Ratna's pregnancy, the woman was angry with Nagaraju for taking an exorbitant amount claiming her to be a virgin.
"Get rid of this unwanted weed or I will kill you," Madam ji threatened Ratna.
"If you do anything to my child," Ratna said in a firm voice. "I will kill myself."
Madam and her assistants adopted violent methods to persuade her. However, they failed before her rock hard determination.
In the end, Madam put forward an offer. "Keep the child." She shook her head in anger. "But you are not allowed to reject any customer, whatever your condition is. This should not be an excuse for you to escape work."
"You are saying that as if you have rights on my body." Ratna was not ready to oblige just like that. "If I feel okay, I will be ready. Otherwise, I am not. You may take me to hell, alive. But don't expect me to be your slave."
Madam was dumbstruck. She walked out from the room grinding her teeth. Days of starvation followed. They kept her locked up in the tiny room. However, Ratna was not ready to yield. Death at once is better than dying daily, she felt.
Click here to read: My husband is a sex addict and keeps me locked up in a room.
She was presented to customers until they stopped selecting her, when the baby inside turned seven months old. The baby came out in eight months and twenty days. Her heart broke seeing the baby girl. A girl born in a brothel can become nothing but a whore!
The only way out was escaping from there.
I love your soul, he said
Those at the brothel were in invisible shackles. Their movements were restricted. There were eyes following them wherever the girls went. They were not allowed to go out into the city or mingle with outsiders. The goons controlling the area ensured total isolation of their business assets from the society.
That's when she had a handsome customer, Aman, a man in his early 30s. He cared for her. His eyes bore the genuineness none of her other customers had. "I am not your customer, I am your friend," he said. "I didn't come in search of a body, but a loving soul."
His words soothed her anxious mind. Perhaps he is my gateway to freedom. She fell in love with him immediately. His affectionate embraces promised her security, silently. She opened her heart for him.
He gave her the second child, a boy.
Her business decreased as the days went by. In turn, the reins controlling her disappeared. She became Madam for a dozen girls. She abhorred the job and waited for an opportunity to escape from there. Then her saviour appeared.
A tea seller.
He was a septuagenarian who lost his family. He was weak and depressed. Ratna could understand how lonely he could be. His cataract-affected eyes may not have seen her properly.
He didn't say she had a beautiful soul. Still, she started loving him. Maybe her subconscious mind was happy to find somebody who wanted her support. I am not useless after all. She escaped with him from there.
He was the father of her third child, a girl.
She finally got free
She got a job as cook at an orphanage run by nuns. A few weeks later, she converted. She realised that Goans drink liquor more than tea and converted the teashop to a bar. She left the job at the orphanage.
Her husband had died the previous year.
"Are you thinking of writing a book on me?" She laughed. "The story of Maria Ratna."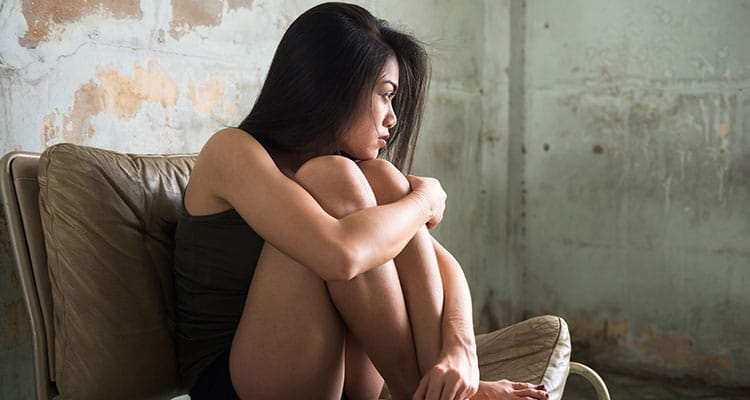 "Maybe some day." I returned to my drink, avoiding her eyes. I didn't want to lie to her. "I am not sure."
"Write it with adequate amount of masala," she said winking. "It will sell."
My lips remained pursed.
She was laughing hysterically, her eyes welling up. Then, she got up and went inside. She returned with another plate of Leppo. She had wiped her eyes clear and pasted a smile on her face.
"No," I objected. "One plate was enough."
"This is free from my side." She laughed. "For the patient ears to my boring story."
When she refused to prostitute herself and her in-laws burnt her
Escaping An Abusive marriage: The Inspiring Story of Geeta Tandon, India's First Stunt-Woman