Kaabil is an exceptional love story between two visually challenged people. Two independent singles accustomed to live with their disability and reluctant to get married. They have accepted that people with sight do not want a blind partner. When friends force them to meet, they wonder if they could find happiness together.
Can two negatives make a positive? Is what the cheerful, effervescent pianist Supriya asks voice-over artist Rohan Bhatnagar. He intrigues the audience when he says he is willing to try.
When Rohan and Supriya come together they create magical love that is no different from the love of people with sight. Rohan shows that the most beautiful thing a lover can bring to his beloved's life is the comfort and confidence to try things she never thought she could. Dancing the salsa in perfect harmony with each other and with a large group of dancers. Feeling the thrill of insane rides in an amusement park, the joy of blowing soap bubbles and feeling them burst on your face.
Without any complex about their blindness, they crack jokes and call their relationship 'love at first sight'.
Supriya believes in dreams she was afraid to dream ever before. When they are separated in the mall, one feels the anxiety and pain of their separation. Rohan seeks her out and he proves to her that they belong together. They decide to get married. One is drawn to the world of these two innocent people, enjoying marital bliss. To feel the bouncy of what is denied to them by the society- acceptance and love.
Related reading: Love Overcomes any Handicap
It is then the serpent is introduced to the blissful world of Adam and eve. Enter a rogue, Amit Shellar (Rohit Roy) and his ally Wasim (Sahidur Rahman). Amit is the brother of the local corporator, Madhavrao Shellar (Ronit Roy).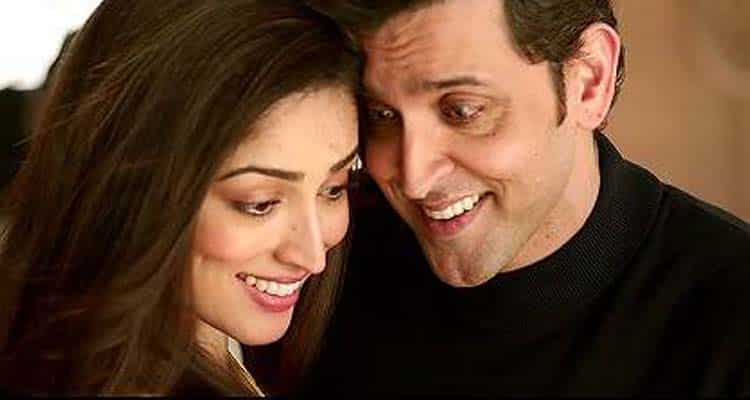 Amit, the quintessential neighbourhood bad boy continuously picks at Rohan and his beautiful wife. The two accomplices keep teasing this 'andha-andhi' because it gives them a kick. Amit's repulsive remark "Pyar andha hota hai suna tha, par andho ko bhi pyar hota hai pehli baar dekh raha hoon," defines the person he is. He teases Supriya and pays no heed to Rohan's warning, "Kamzor mat samajh!" because he thinks, "What can a blind man do?"
The two louts find an opportunity and rape Supriya, Rohan's world is plunged into even more darkness than the one he is born into. Corrupt police officers, played by Narendra Jha and Girish Kulkarni, drag out the investigation.
The humiliation gets too much to bear, Rohan becomes withdrawn and frustrated with his helplessness. The drunk on power corporator Madhavrao Shellar threatens Rohan to forget everything.
One day he returns home and finds Supriya dead, not able to take the atrocities of the two bullies any longer.
The deeper the love, the bigger void it creates. Rohan Bhatnagar, a smiling, resilient, blind man transforms into a vindictive nemesis after Amit and Wasim destroy his happy marriage. Rohan finds the apathetic policemen still play blind man's buff over his dead wife's case. They leave him with no choice but to take the law into his own hands. Though we have stellar performers in the Roy brothers, Rohit and Ronit, it is the hero, Hrithik, who takes the loudest applause. He is vulnerable as a lover and ruthless as an assassin.
Rohan begins to live with a death wish for vengeance. How he, a blind man, not "kaabil" at all, uses his senses to plot and execute revenge is the rest of the story of Kaabil.
The film shifts gears; the tragedy turns to a crime thriller. Watching Rohan devise methods to beat his enemies at their game evokes awe. One feels goosebumps and adrenaline rush at the sequences carefully designed by director Sanjay Gupta and writer Vijay Kumar Mishra.
Kaabil is a movie that forces you to think about the power of love between differently abled people.
How it elevates them and fills gaps. Once snatched away it also pushes them from the dizzy heights into an abyss. An abyss of darkness, much more daunting than the darkness of blindness.
Watch the trailer of Kaabil here before going to the theatre!
Classic excuses to have an extramarital affair, with help from Bollywood!