Depending on the length of time spent and degree of involvement, I have semi-dated, dated and seriously dated quite a few interesting varieties of men in Kolkata cutting across Bengali and non-Bengali backgrounds. While this is in no way an exhaustive summary, here's my own personal handpicked list of some of the male species that I have encountered. And survived to tell the tale!
The upstart
"I will do anything for you." This kind has been the most obnoxious – and lasted the least. After his pestering continuously, "Meet me once, please" you reluctantly decide to meet him privately because you anyways bump into him at parties and social dos – although you know how it's going to end. He tells me how beautiful, intelligent and smart I am and he is really inspired by my professional position. I am an independent woman and that makes him like me more. "I will never leave you and I will always be at your beck and call. Others might get intimidated by you, but not me. Give me a chance, please," he tells me under the moonlit sky at an open air restaurant. I am confused whether it's a romantic proposal or a job interview.
I am confused whether it's a romantic proposal or a job interview.
Ouch.
Daddy-not-cool
It's not about age, but he seems to know everything and has a solution to all your non-existent problems. He is a thinker and he takes it very seriously. He is dressed in a suit and works in a bank. "What will people think?" is also on his mind. Although he knows I am in my 30s and I live alone and work independently, he is surprised why I haven't married yet. "Getting old is a problem for women. You know, biology clock," he chuckles. I met him through a matrimony side on the insistence of you-know-who-but-mother. That was my first and last online dating experience. Thereafter, he became my #GDF – Good Bye Forever!
Related reading: We met as strangers on the road and got married
Mama's boy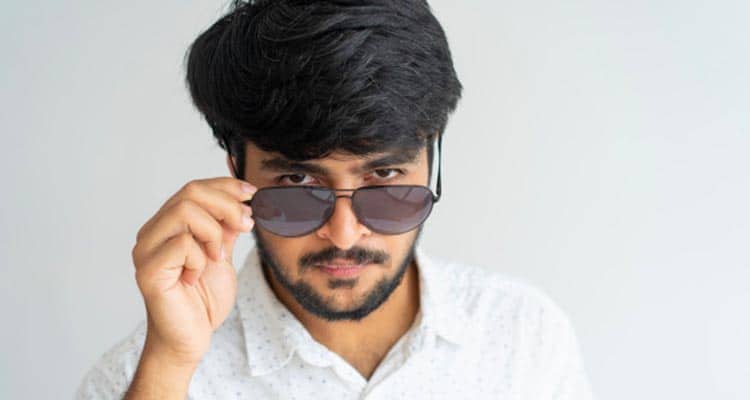 Kolkata is considered the home of well-bred, intellectual, mother fearing, polite, decent, artistic men. I shake my head, raise my eyebrow and make a puppy face. I met one of these. Spouting poetry, taking me for long drives, wooing me with flowers and wine and chocolates, making me meet his family – everything was by the book.
But he was also in love with Kolkata. As he would sing my praises, he would also tell me everything I didn't need to know about the city. He proposed to me in front of Victoria Memorial. "I want to live with you till eternity." But I was not sure whether he was saying this to me or to Kolkata. He lasted long, though.
Related reading: How to identify if you are dating a man or a boy
Hunk Ho
The Hunk was so good looking I was all starry eyed. Perfect body and great dress sense and well known. In the beginning, it was fine. He was a great storyteller and would regale me with industry stories. An actor, he was a complete charmer and knew how to keep his girl happy. But wait a minute. His stories remained the same and so did his rants about the industry. He fired my brains till I could not bear it anymore. Completely self-obsessed, he would show me his pictures even while we were in the most romantic mood. Apparently, it turned him on to gloat on his own good looks. I miss his fancy bike.
Honey with money
Honestly speaking, this one is the most tempting. Who does not crave the finest things of life? Big house, car, foreign trips et al, not to forget my favourite – all branded goodies. This is the dream of every working middle class woman who has to wake up in the morning, finish her chores, work till it hurts and then count her coins! However, on a date when he refuses to acknowledge my favourite authors, pronounces Prague wrongly and is content to be a Daddy's boy, he is definitely intellectually and emotionally challenging for me. He is desirable for the material girl. And in every other way, a flop show. So, no thank you.