Kinky sex not with wife? Now that's a sure sign of trouble, a ground prepared well to justify casual flings. On asked whether she's refused to honour his wishes, he seeks refuge in the contention that such issues aren't meant to be discussed with life partners at all. You have a plethora of other options to avail of before you choose to expose your darker side to your better half and make your soul mate suffer on account of your kinky preferences. Are such husbands correct? Do they take the right step to protect their life partners? Will their choices reveal their lust for what is deplorable? Can they trust their wives to handle this obnoxious reality with maturity?
Related reading: An (s)exceptional case
While most wives would agree to fulfil what the hubby desires, liberal, independent women have diametrically opposite views on this prickly issue. One category of women despise it outright and therefore they are perfectly okay with the idea of husbands enacting their weird fantasies by romping with other partners, provided they are absolutely clean.
They are sure this won't prove to be a threat to their marriage and this could, in fact, strengthen their bond. Another category of women is ready to go to any extent to ensure their husbands stay happy with them in bed.
Their fear of losing them to another woman is why they agree to do it, certainly not out of fondness for the unusual act.

This brings us to the vital aspect of comfort. While the law defines many sexual acts as illegal, behind closed doors many such perversions gain legitimacy. From the traditional point of view, anything other than missionary is kinky. If the definition is further broadened to include minor diversions, it is slotted as experimental stuff and done with mutual consent to keep married partners loyal. Law serves no purpose where two consenting adults in a relationship indulge. More than the legal standpoint, the moral aspect assumes greater significance.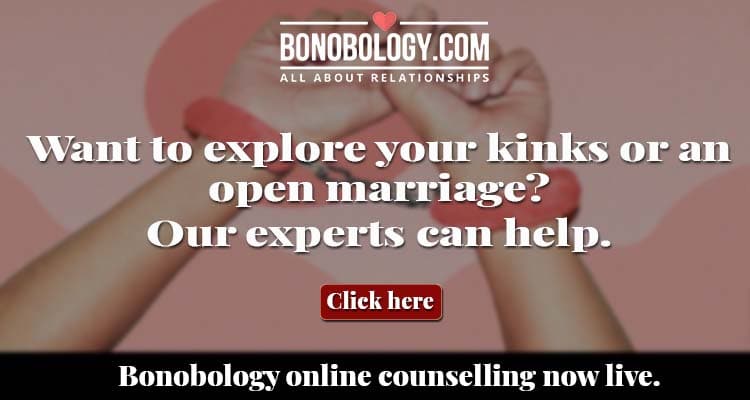 Related reading: Are Indians ignorant about their bodies and intimacy?
What solutions do men bring? Some guys are never going to try it out for multiple reasons and their partners don't get to know the other side. Some men regret they cannot stay loyal, though they want to stay loyal if they are denied their desires. With unwilling partners, they cannot proceed further and suppression leads to some sort of infidelity. When such men are quizzed further, they offer the standard explanation that wives have to choose one thing.
Either join their fun or let them have it where they get it without cribbing about it. There is no third alternative to keep the marriage working.
"How can he expect me to have a threesome? I'm his wife. Does he realise what an insult it is to join him in bed with another woman?" She calls him sick but hubby is perfectly okay with it so long as he's able to have what he prefers. "Blow-job? Horrible. Feel like puking. How can he expect me to perform it?" A girl about to get married has fears of getting a husband who likes anal stuff. She's serious about making it clear before marriage that she cannot let him do it. "If he wants to back out because of this, fine. Good riddance."
But not all girls and women can take strong decisions about sexual behaviour and practices in India. When she's expected to know very little about sex, how can she spell out what she wants and what she doesn't? When such demands are raised and difficult situations crop up, men are ready to persuade and make wives cave in to their kinky demands. After all, a marriage bond solemnised in a religious place or a court of law doesn't come with a clear mention of what kind of sexual behaviour is permissible.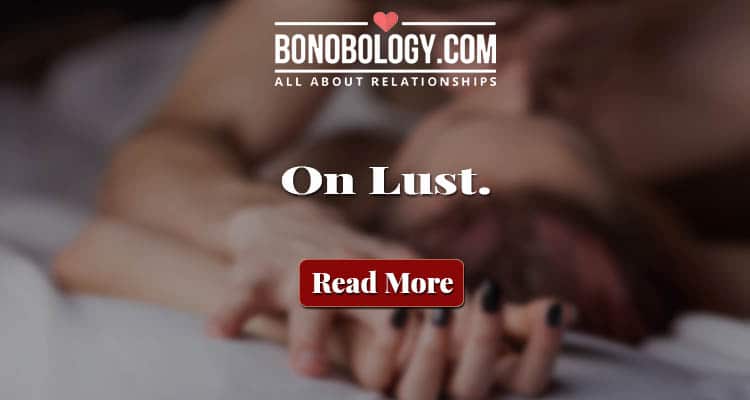 Related reading: Learning about sex from Indian temple architecture
It's left to the couple to decide how they would like to derive pleasure from their bodies. If partners don't reach an understanding listing permissible acts of orgasmic joy, ignoring the horribly disgusting and painful acts, there's trouble in the marriage and the possibility of a third person playing a sexually active role to keep their marriage going.
Women have to decide in such cases, but it's a win-win situation for the husband. He's ready to try with another woman if the wife says no. And if the wife agrees, he's ready to grab the chance to make her life a living hell. And the smart types carry on with it, without letting their wives know about the dirty little secrets.