Question:
Dear ma'am,
I am a married woman with two children and an officer in a finance company. My married life is not good.
I love a guy at work who is a Muslim and my subordinate. He kisses me, touches me, hugs me… but never expresses any feelings. He is unmarried… Whenever I ask him about his feelings for me. he says, "Why do you ask such foolish questions?"
I am confused, what does he think about me? He is not clear in our relationship. If he doesn't love me then why whenever I am alone does he kiss me? Please help me.
Related reading: He says he does not love me anymore, but shows love at other times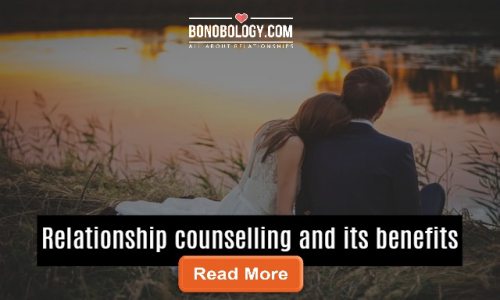 Mallika Pathak says:
Hi,
From what you've described, I understand that you have very strong emotional feelings
---