Question: Mine is an arranged marriage. I agreed to move away to a different city after marriage though my love towards my parents is never-ending. My father passed away a few years back and mother who is a wise and strong woman is now calm and different since her brain surgery. My younger sister tried to find love and got married which unfortunately ended up in divorce. I miss mom and sis a lot. Am glad I found a soulmate who understands my family but unluckily he is less affectionate towards me.
Problems started when I started taking a break from work (due to poor job satisfaction). My In-laws and hubby wanted a working woman to support the family and I agree. But it doesn't mean that they disrespect me or take me for granted when I take breaks in my jobs. Money matters, I agree; but why is it calculated with human relations? I'm a freelancer with no steady income, but I am not disrespecting my traditions. Since past three months I'm in search of jobs with no positive results. I just don't understand what to do. Please advise.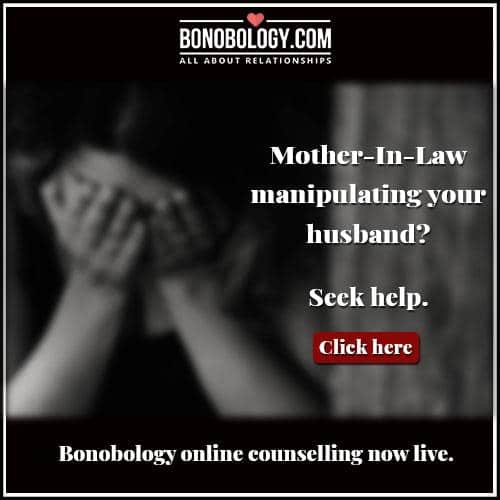 Answer:
Hello dear,
We earn respect by our behaviour, this is what the world follows. Somehow sometimes in Indian marriages respect gets decided by the in-laws. This is indeed a sad state of affairs.
I would still advise you to stand your ground. Get a job; not to raise the bar in front of the in-laws but to keep yourself occupied and financially stable. Your job will put you on your career path and therefore earn your own respect.
Related reading: It took 7 years for me to find acceptance, love and respect in my marriage
In-laws will always find a new reason to disrespect you, so make sure that this affects you in no way.
Be the independent woman you want to be and do things that keep your respect intact. If your husband loves you he will respect you and your independence.
Good luck