I'm in an arranged marriage since November 2014. We were together for two months and got along well, but in February 2015 he left for Australia to study.
From the first week of my marriage my in-laws didn't want me to go to my parental home. Things changed after my husband left. My in-laws strictly stopped me from going to my parents' home. Sometimes my husband took my side and then my mother-in-law allowed me to go, but while I was there my mother-in-law would badmouth me and my husband didn't even message me in that time. When I went back to my in-laws' home, my husband started sending love messages. This continued for 2-3 months after he left. Then the situation worsened.
Once I read a WhatsApp conversation between my mother-in-law and husband making plans to steal gold jewellery that she took from my almirah by using a duplicate key, while I was at my maternal home. I also read a conversation between my sister-in-law and mother-in-law about preventing me from returning to my in-laws' from my parents' house. This talk increased day by day between my MIL and my husband on WhatsApp.
In January 2016, when I came to my maternal home after giving winter exams, (I was doing PhD) my MIL strictly threatened me not to come to her home, saying she would lock the doors. She has done this to me earlier (locking my door) when I was at her house. I recorded this and sent it to my husband, but he just evaded this and made excuses.
Now I'm living with my parents. I got my visa in July and it's about to expire. On one hand, he's calling me to join him there in Australia and on the other he says he will take revenge on me for everything I stole from his house. And when I ask him what I have stolen, he doesn't have any answers. He makes calls to my relatives for Rs 10 lakh money he says I stole. My family asked the in-laws for a face-to-face discussion, but they always make excuses.
My MIL sent me a mail saying she will buy my ticket, asking me to send my visa to her, but I have not done that. My MIL and SIL have created differences between my husband and me and don't really want me to join him. My husband sometimes seems stuck between these two ladies, but he also threatened revenge on me. What should I do?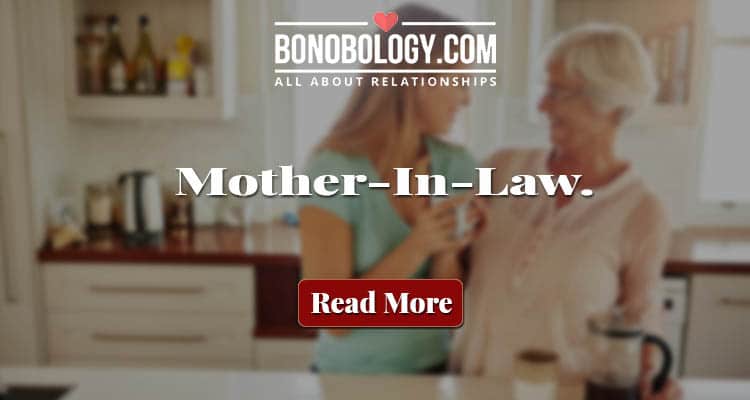 Nandish Thackar advises: There are two options for you:
1. If you want to reconcile with your husband, you can make an application under Section 9 for restitution of conjugal rights before the concerned Family Court.
2. If you decide not to stay together, you can file an application for divorce under Section 13 of the Hindu Marriage Act on the grounds of separation and cruelty amongst other grounds before the concerned Family Court and also file a criminal FIR under Section 498A for the cruelty meted out to you by your in-laws in the concerned police station without much delay.
Why I became happier when I stopped trying to please my in-laws
https://www.bonobology.com/living-with-criticism-from-the-in-laws/