sad lady watching tablet
When love turned sour
Twenty-year-old Smita Ghosh (name changed) was in love with Animesh Bakshi, a 23-year-old engineering student. Things were going well till Bakshi began pressuring the girl to go on a vacation with him. She refused. He requested again and she kept turning down his proposal.
This angered Bakshi to such an extent that one day while scanning her smartphone he stole some of her photographs and videos, which the girl had clicked in the confines of her home. The photographic content stolen from her mobile was enough to raise eyebrows if made public. Unable to take no from a woman who till then had been besotted by him, Bakshi uploaded the compromising content on some pornographic site. In a bid to make his revenge taste even sweeter, he not only revealed the girl's identity but also shared her father's name on the porn sites.
Related reading: When the girl broke up with him, he posted all their sex videos online
All hell broke loose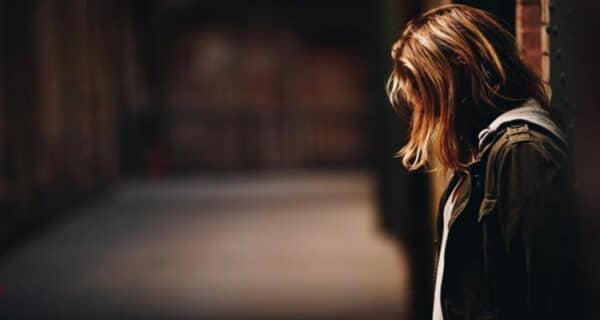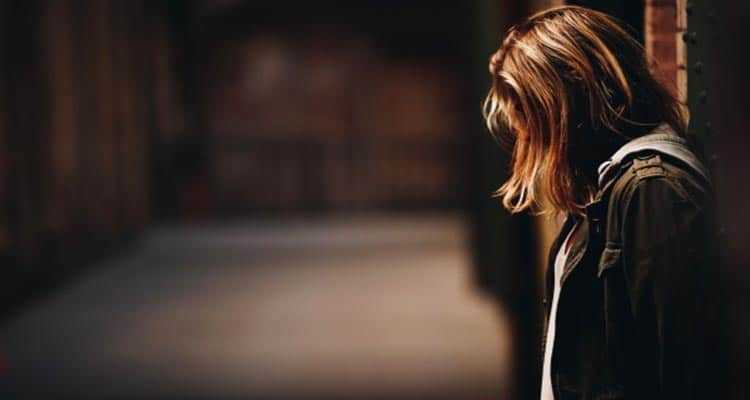 Unaware of the cruel revenge, Smita was leading a quiet life after breaking off with Bakshi, till hell broke loose, with her brother showing her the pictures on the porn sites. What made matters worse was the fact that not many were willing to believe her story – that she had not got intimate with the boy for him to click her pictures in a compromising situation. With whatever bit of courage that she could muster, she lodged a complaint with the concerned police officials in Midnapur district of West Bengal.
That was seven months back. After a harrowing court case, the girl got justice. On March 8, when the world was celebrating International Women's Day, the accused was sentenced for five years for uploading the compromising videos of the girl with the sole intention of shaming her.
The court handed out justice
Despite the defence counsel having put in a fight, the district court was more than satisfied with evidence and citations provided by the public prosecutor in this case. "Revenge porn is a global phenomenon, but very few cases come to the public notice. This is primarily because women choose to suffer instead of coming forward and lodging a complaint against their exploiters. This case has indeed become an exemplary case, as it gives hope to many women who don't seek legal help when they find themselves being victimised. It's high time for the girls to not think of the social stigmas but fight for their right," says Bivas Chatterjee, Public Prosecutor of West Bengal for cybercrime and electronic crime.
Cybercrime is on the rise
According to the National Crime Record Bureau, the year 2016 saw as many as 1056 cybercrimes being committed in India simply out of revenge. And out of these, about 686 cases have been committed to insult the modesty of a woman and about 569 cases were committed with the sole intention of sexually exploiting women, says the NCRB data. These data make it evident that revenge porn or cybercrime that violates women in ways much worse than rape is definitely on the rise.
Bivas Chatterjee, Public Prosecutor of West Bengal for cybercrime and electronic crime
Lawyer Chatterjee explains, "The mental stress is too high for such victims. While handling this case, for which I had dedicated about six months, during which I had to stay in Midnapur to gain all electronic evidence to prove my client's innocence, I realised that she was not just facing stigmatisation from the society but also from her family. I constantly told her to be strong, as this was not just her fight but that of many women, who have chosen to suffer in silence. I constantly motivated her by saying that her case would be a landmark case, which would definitely act as a deterrent for men who opt for revenge porn."
Laws are available for justice
Most cybersecurity experts feel that when a woman finds herself entangled in a case of revenge porn, then it's best to approach the police and seek legal aid. "The Information Technology Act has several sections that are very stringent when it comes to violating the honour of a woman. Every girl or woman needs to understand that revenge porn is a punishable offence as per Indian Law. In this case of ours, Bakshi was punished under Section 67A of the Information Technology Act and Sections 354 A, 354 C, 354 D and 509 of the Indian Penal Code, which make sharing of sexually explicit content a punishable offence," revealed Chatterjee.
How to protect yourself against revenge porn and cybercrime
However, most cybersecurity experts feel that most girls can avoid being a victim of revenge porn by being a bit smart and less emotional. When in a relationship always follow these thumb rules:
If you ever get involved in a physical relationship with your partner, never let him record the act
Never let anyone click nude or compromising pictures of you
Never share your sexually explicit pictures over WhatsApp or any other social media platform with your partner or boyfriend
Never be emotionally blackmailed into sharing the security password of your phone with anyone
Never hand over your smartphone or memory card to anyone without confirming that device contains no compromising pictures or videos
Remember these rules, for you never know when love turns sour or when a friend turns foe. So, your safety lies in your hands. Play it safe.