It was the summer of 2009, we had just moved in together to start a live-in relationship. We took this decision after a year-long long-distance relationship. Though we were subconsciously aware of the no-strings-attached experimental life in a house of just the two of us, our conscious minds agreed upon things like we would save on the rent, movies and eating out. No wonder moving in together felt so right.
Our live-in relationship house warming party
After moving in together, one of the things on our to-do list was to have a get-together with our common friends at 'our' place. We planned a deadly night full of booze, party songs, dance and the best of Bangalore's tandoories home delivered. We decided to have it on the Good Friday long weekend. The plan was set, orders were placed. Friends, girlfriends and some friends of friends were informed to show up without fail.
Good Friday arrived and the party started. Our rented abode turned into a house full of twelve drunk zombies, feasting on the tandoori kebabs and dancing to Pappu can't dance saala in a loop. I enjoy my whisky and was binge drinking and chain-smoking that night.
I have this superpower to stop drinking just before getting intoxicated but my powers didn't work on smoking. I continued to smoke along with others while the house filled with a dense cloud of cigarette smoke.
My partner didn't smoke but wasn't bothered about others smoking around her.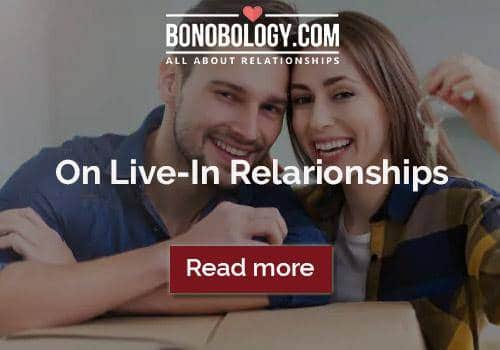 I was shocked she asked for a cigarette
She was enjoying her wine with three girlfriends in the balcony. They were all smoking except her. After finishing her fourth glass of wine, she came and stood in front of me.
She asked me to pass the cigarette. I was dumbstruck and my eyes tried to focus hard on her face to believe that she was really standing there, asking for a cigarette.
While I was still trying to figure out if I was too drunk and whether or not I heard her right, she asked again to pass the bud that I was holding.
I knew I heard her right this time. Before I could refuse, she started back to the group murmuring, "I can still share it with them, just that I wanted to have 'your' bud." She was in no mood for a 'no' and I knew she wasn't taking this decision in her right mind. Although I smoked myself, I knew it was bad and never wanted my loved ones to get into the habit.
I had a plan
I knew she wouldn't take no for an answer but I had a plan. I pulled her back and told her, "You can have my cigarette but to enjoy the most of it, you need to smoke it in a particular way. Are you ready to learn that or you just want to be a dummy smoker like others?" It was our first party after the live-in relationship took off and I wasn't going to give in so easily.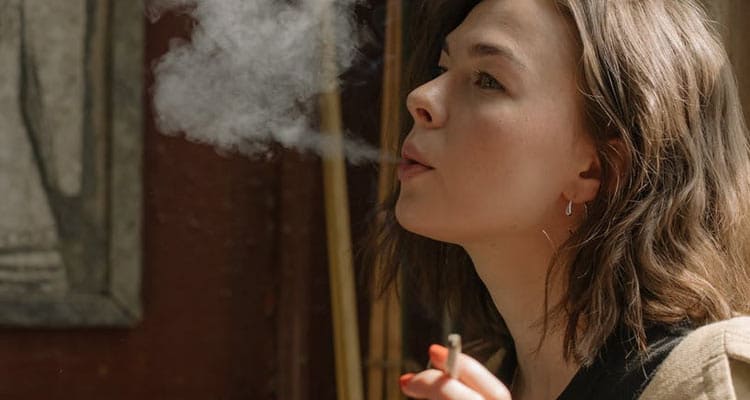 She was young and did not believe in anything that was in any way short of actual fun. She agreed to learn how to smoke and enjoy the most of it. We decided to go to the terrace so that we were alone and she could learn the trick peacefully.
I taught her to smoke
I located a corner on the terrace that had a tap for water and lit a new cigarette. I asked her to watch me smoking closely. I held the bud between my lips and dragged a long puff. I then pulled the cigarette out and sucked all the smoke that was accumulated inside my mouth, following which I slowly exhaled and closed my eyes. My expression told her that I attained some level of divinity after that puff. She didn't even wait for me to pass on the bud to her but snatched it and imitated my actions.
All hell broke loose
The moment she was finished dragging the smoke in, her eyes turned red and she knew she had committed a horrible mistake. She started coughing endlessly and fell on the terrace floor. She wanted to puke but wasn't able to due to the endless coughing. She managed to puke but could not stop coughing and the roaring sound she made was petrifying. I turned on the tap and she drank every drop of water gushing out of the tap for a whole minute.
She grabbed my shirt, pulled on it hard to stand back on her feet and hugged me tightly. She had got her lesson and we made a pact that day. None of us smoked after that. As such I did not believe that that romantic love had anything to do with smoking and neither I felt more attracted to girls who smoked.
I think this was the perfect way to kick off our live-in relationship, by kicking the butt. This was the story of her first cigarette.