As journalists, we are always in search of unique stories. And it is sheer luck when we come across people and stories with a ripple effect. Covering the NGO beat, I met an affectionate, smiling and spirited woman, Mansi Shah (name changed) who was a founding member of AP+ Society, an association of people living with AIDS and HIV. I thought she must be one of those patients battling with HIV with a smile and purpose. What I didn't know was that I was going to witness a rare love story where she was a heroine and her hero deserves a standing ovation.
Within a year of getting married, Mansi contracted the HIV virus from her husband, who was HIV positive and in his last stage. Her husband eventually succumbed to the virus and left Mansi to handle the deadly virus and uncooperative in-laws.
She was forced to move back to her mother's place where she began to rebuild her life and spirit. Mansi took up a job and in the process met volunteers of voluntary counselling and training at SSG Hospital, Baroda. Mansi came in contact with other HIV-infected persons and they formed the AP+ Society.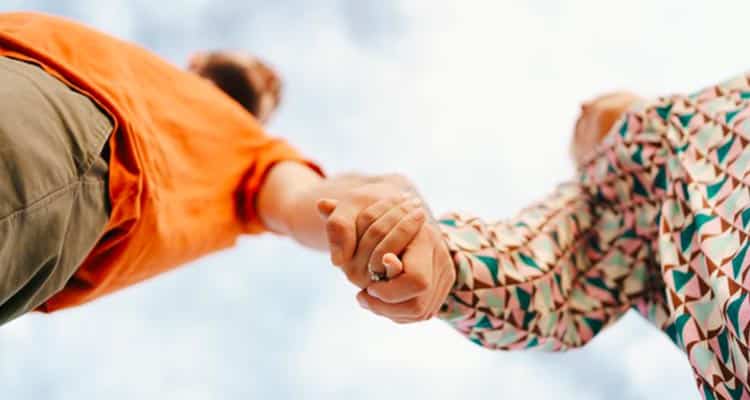 Related reading: She married another man but I love her
There is sunshine after a dark night. Mansi's life too was going to change for the better. She ended up meeting a long lost friend after nine years. Raju (name changed) was happy to reconnect with Mansi and they revived their friendship. Soon Raju enrolled in an English speaking class near her house. And eventually, he proposed to her.
Mansi refused his proposal and explained that she was HIV positive and there was no future in thinking on those lines. Raju did not give up and succeeded in convincing Mansi to marry him. Her new in-laws were happy to welcome her with open arms and mind. When Mansi asked Raju why he wanted to take such a big risk, he replied, "If we met again after so many years, then there is a purpose. We could not marry each other then.
"But now that I am getting a second chance to be with you, I just cannot let you walk away."
In today's time, when love has become so commercial, superficial and shallow, such love stories reaffirm your trust in love and companionship. Mansi was all set to end her life alone, but Raju came as a ray of hope and magically transformed her life. Her life not only inspires, but also makes love seem divine and beautiful. It would be apt to say that when love blesses, life shines brighter than sunshine.
https://www.bonobology.com/10-relationship-quotes-that-redefine-the-way-you-look-at-love/
7 Things I Felt When I Met My In-Laws For The First Time