From being accused of nepotism to get in the film industry to becoming one of the most bankable stars in recent history, Sonakshi Sinha has had quite a journey. She has a bubbly personality with an easy-going attitude that makes her unique in the pretentious industry she's in. From being extremely vocal about issues to standing up for herself and many other women, this woman has gained quite an impressive and rightly deserved fan following. So, without any further ado, here are some of the reasons we love this bubbly girl so much!
1. She paved her own way
Nepotism has always been a hot topic for debate and speculation in this industry. But Sonakshi broke the trend and wasn't afraid to admit that it helped her in some ways. From there she also went on to pave her own way, starring in many movies and displaying her range as an actress. After debuting in Dabangg, she starred in movies of different genres and proved to the industry that she isn't just another star's kid using fame and fortune to get her way, but has actual talent that is worth all the admiration she has been getting.
2. She broke the trend
She is one of the more successful actresses in the industry that put the idea of size zero equals more roles to rest. When she entered the film industry, she was continuously trolled for her weight and how she wouldn't make it because of that. But she owned it like a champ and paved her way through this prejudice to prove them all wrong. She is unapologetic for her figure and why wouldn't she be? This splendid woman is all curves and gorgeousness and righteous fire. Her success has opened the gates of the industry to many more talented women who were denied the chance because of their size and weight.
3. She is dedicated and respects the privacy of others
As mentioned by many of her co-stars, Sonakshi is one of those people who always shows up on time, does her work seriously, doesn't indulge in gossip and doesn't throw any tantrums. She likes to live her life on her own terms and respects her fellow stars' privacy and doesn't shove her nose into their personal lives.
4. Her charisma
While it may be hard to relate to many stars in B-Town, Sonakshi has quite an allure to her personality. Just by the way she lives her daily life, her down to earth traits, her relatable humour, and many more things, she has gone on to gather hordes of starry-eyed fans. For most common folk, she is one of the most relatable people in the industry. And we don't think she minds.
A post shared by Sonakshi Sinha (@aslisona) on Sep 24, 2017 at 11:20pm PDT
5. She appreciates her fans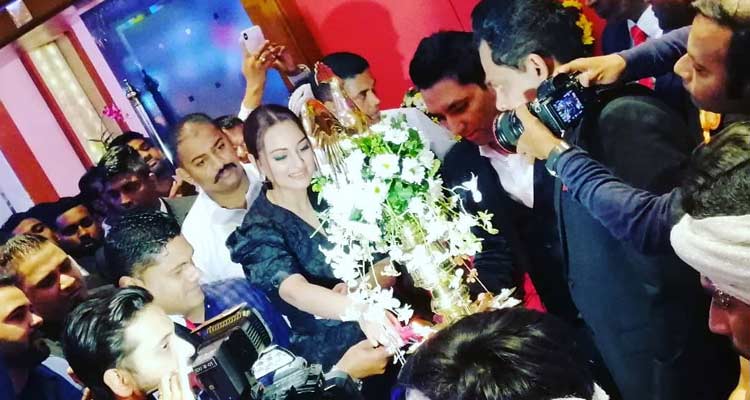 Again, there are many pretentious people in Bollywood who pretend to do this for the sake of it. Stars need their fans but they like to keep the masses at a distance. Except Sonakshi. Sonakshi likes to engage in conversations with her fans, whether it be on social media, press junkets, or film sets. She also acknowledges many of her fans and the effort they give to create fan art. Talk about spreading positivity!
6. She always shines in her roles
Sonakshi, since the moment she debuted, has been starring in one movie after another. And although some of these movies are not quite up to the mark, she does always manage to steal the spotlight and shine in her role. Her acting abilities and bubbly nature are more than enough for her to outshine some major stars in the industry.
7. She's all natural
Sonakshi Sinha is one of those people who just doesn't care what the industry people think about her. She prefers to stay healthy in her own way but is careful not to add extra retouches during photoshoots. She shares her day-to-day life with her fans without any unnecessary glamour attached. She is as inspiring a woman as they come to the younger generation and inspires body positivity and honesty, something that the industry perhaps lacked a little before.
So, here's to many more amazing movies from our favourite B-Town girl who has set new standards in this industry in various departments, whether it be acting, inspiring the younger generation or using the platform for awareness.
From the team, we have but one thing to say "Shine on, you crazy diamond!"
Oh, and Happy birthday.