It was a normal day; my usual social media checking was on, when a tweet popped up on my timeline.
Her tweets expressed something very personal about her emotions, along with a desire to be heard.
"Loving someone who adores you but can't love you back."
Somehow, I felt those words were for me. Why? Because we'd gone to a common event a week before and I felt a spark between us. Most definitely I felt that spark.
I had known her, on social media, from the year before. Another Twitter acquaintance had introduced us.
Her social media profile and updates revealed that we had one thing in common. An obsessive liking for the book The Secret (by Rhonda Bryne), that till date remains my favourite! Besides, she came across as a positive and confident person who knew what she wanted from life. She seemed to be someone who never gave up on life, who knew how to battle the odds and attract the right things in life.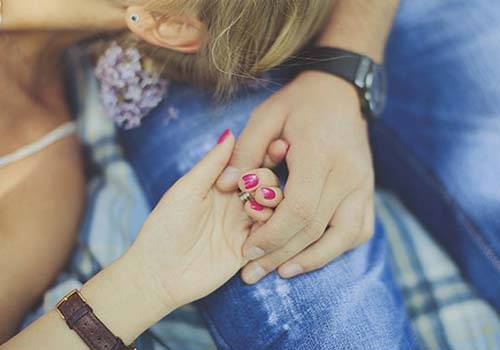 Soon, we started exchanging mails that expressed our liking for each other. I told her about my deep feelings for her, as well as my wish to be a couple. She wrote that she was not ready for a relationship, as she was trying to find herself. I asked her, "Your tweet 'Aashiqui 2 songs have started making sense to me', was it for me?" She wrote it was for someone else. I knew that someone else, I also knew that it would never work out between them. I asked her out for dinner, she said yes. Both of us had so much to talk about, yet none of us said anything. Perhaps the time then was not right.
Related reading: Is social media to be blamed for poor couple relationships?
The third day after that dinner it was New Year's Eve. She walked into the very party I was in. She looked beautiful, radiant, my heart skipped a beat. We were stealing glances at each other yet had not shared beyond a 'Hi'. And then we found ourselves holding the mike as the karaoke played Roop Tera Mastana. We bagged the highest marks.
The morning after, I called her with a cheerful message. She said somewhat hesitantly that last night had been fun but she looked upon me as a friend only, a "good friend, though" she emphasised. 'Friend' was good enough for me, I could build it from there. I knew I had carved a small space in her heart. I would wait for the space to grow, whether it took a day, a month, a year, a lifetime.
We started meeting every 2-3 days, for coffee, movies, dinners. We would both pour our hearts out and listen to each other. She told me about her ex and I promised myself that I would never be the cause of a single tear in her eyes. Slowly in the next three months, I won her trust and then her heart, in that order!
What's strange about meeting on social media is the revelations that follow when you decide to become more than friends. You have no idea about their past and the opening-up can be discomforting. It hasn't been easy; we have had different perspectives but our moral values were similar. Both of us believed that family always comes first, that relationships matter more than money.

Every birthday since then has been a moment of gratitude for our togetherness through another year; every New Year a revelation about how far we have come, individually and together. She is the official editor and proof-reader of my first and only published poetry book, Savoir Faire, which consists of 40 poems I have written over the years, half of which she is a part of.

I don't even remember when she said yes to me, but we have proposed to each other enough times in the last three years to not bother about it any more. She loves me, I love her and I guess that's all that matters!

We are getting married in the next few months. We have had fights, arguments, disagreements, and many moments of silence; yet what keeps us together is the basic, strong belief called LOVE. Everyone has a different definition of love but what defines it for us, specifically, is that we believe in living in the moment, enjoying the NOW, being a little thoughtful about the future and referring to the past only to be better in the present.

https://www.bonobology.com/crazy-things-couples-do-when-no-ones-watching/