'Together forever… Until eternity…' Isn't the institute of marriage like an ageing university? Standing precariously against the forces of the 21st century like social intrusions, infidelity, boredom and its modern accompaniments, which threaten to jeopardise the foundations of this ancient establishment. However, it continues to hold its own, offering hope to some, and disillusionment to others.
When I was growing up, my sari-clad mom and trouser toting dad did not have anything in common, except that they belonged to the same community. For starters, my father was a well read, anglicised Gujarati man and my mom was an undergraduate pretty damsel who knew little English. When they met as per the traditional arranged marriage norms, words were unspoken, eyes were downcast and feelings were not taken into consideration. The so called 'elders' made it happen. What ensued later was a ruckus of babies that was finally plugged by the friendly gynaecologist next door. In between raising me and my sisters, my parents shared some very happy elements of a married life.
Communication
Then – In the days of the rotary phones, dad and mom generally had 'real' conversations. Every day, back from work, the minute my father would park the cranky Ambassador (car) in the driveway, he would be surrounded by four eager faces around him: talking, pushing, helping and yanking his belongings away from him. As he jostled his way into our home, he would shout over the din of incessant chatter: "I'm home!" Hearing this, my mother would breeze in and out of the kitchen; listening and talking at the same time. Informing him of the sick aunt who was remembering him, the plumber who never showed up and the note from school for homework not done! All this and more while cooking dinner for seven, with a perpetual smile.
Related reading: How will you know when you've found real love?
Important issues were discussed in the midst of life's carousel that changed its music, people and direction. Clear, consistent, real time conversations that did not dwell on the 'I thought…you thought…"
Now– The breadwinner's arrival is heralded by no one these days. Deep in conversation with someone on the mobile phone, my husband would quietly park his swanky car into the driveway. While the children would be digitally engaged, I would be busy in virtual conversations. Post dinner, it's a scramble to bed as we need to rise and shine the next day. While I try to squeeze in the 'we need to talk' look, our 'closed door' pending conversations eventually culminate into a fault finding quest. So while 'we' as a couple strive to find the middle path to salvation in communication, I seem to have temporarily encountered a ray of enlightenment which illuminates the simplicity of any relationship and endorses one of the biggest truths of life: 'don't sweat the small stuff.'
Trust
Then – While most of my mother's time was spent in the kitchen whipping up elaborate meals for an extensive family, she also played multiple roles: that of caregiver to aging parents, Hindi teacher to rambunctious daughters and a loving wife to a doting husband. These are just the cameo roles; she played a host of side roles too. As she juggled these multiple roles immaculately, she did not linger on her mind's irreverent musings that could wreak havoc on the pragmatic relationship she shared with her husband. There was no insecurity of possible passion ignited by 'old flames'. Fabrications in any aspect of life did not exist for them. Honesty, incorruptibility and faithfulness; the relationship my parents shared had an openness that was not bound by password protection.
Now- Trust can be fleeting these days. It beats a hasty retreat whenever we encounter a 'friend request' or find ourselves in hot and happening school reunions. The high school 'hottie,' who can still turn '40 something' men into gawking teenagers is the new 'sigh' of the times. I bite my lip and stifle my horror when I find my husband lost in virtual reality amongst newly formed 'naughty at forty' WhatsApp groups. Social media can effectively bring long lost loves and potential lovers together. The enticing 'no holds' barred affair is just a click away. My 'monkey' mind hops around from one shocking thought to another engulfing me in impending marital doom. The difference between virtual and ground reality gets hazy and accusations fly in gay abandon. However, on some peaceful days, good old trust comes right back to stay with us – a lost haggard traveler, back home after a brief jaunt!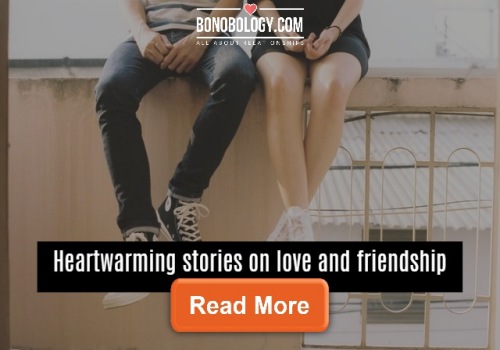 Love was then, and love is now
The most clichéd yet beauteous word in our life, 'love' defines the relationship with our significant other. Love penetrates the soul and permeates our very being with its warmth and brings an awareness that transcendences over the 'I' and manifests into a unifying spirit. Love is unconditional and binds couples together. In love, you become aware of the space between each other and respect that space as you know that love inhabits that expanse. An amalgamation of love and respect is glorious and potent.
In that sense, what held true for love yesterday also holds true today. Then and now, love remains the same even if the language has changed.
10 innovative ways of telling your man that you want to have sex