What is love? At some point of our lives, we have all asked this question. For some, the answer came in words; for others, in the shape of a face.
While growing up, I read that love can bloom in the darkest hour of the night (Ron Weasley and Hermione Granger kissing right before the Battle of Hogwarts in Harry Potter and the Deathly Hallows); I saw that love can happen with a complete stranger in an unknown land (Shahrukh Khan and Kajol from Dilwale Dulhaniya Le Jayenge); I was fascinated to note that love alone gave you power to breach social and class barriers (Jack and Rose from Titanic) and finally, love was the purest and the powerful (the story of Lord Ram and Sita from the Ramayana).
While all these beautiful stories of fiction fascinate us about the myriad shapes and shades of love, they also blanket our vision. We all come to think that love is supposed to be a 'grand' and 'fairy tale' affair. I thought so too.
I thought love to be a huge cosmic event in my life where the reality version of Mr Darcy, would claim his passionate love for me, chase me, take me to wonderful places in his private jet and shower me with luxurious gifts. And then, my love would become the plot of books and movies.
But reality hit me hard and I found that love is never about the huge, the big or the grand. One day, while carelessly browsing the Facebook, I came across this Korean artist named Puuung who paints these beautiful illustrations of love. But the most beautiful part about her illustrations is that they are inspired from her everyday life with her boyfriend.
Let us take a look at few of these illustrations and try to find love in places we didn't know it exists.
Love is:
Doing what you love, but together.
Giving a quick goodbye kiss before he leaves for work.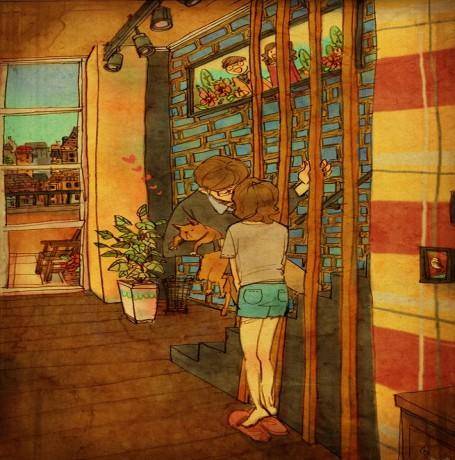 Going for the monthly grocery shopping together.
Appreciating her with a thank you hug.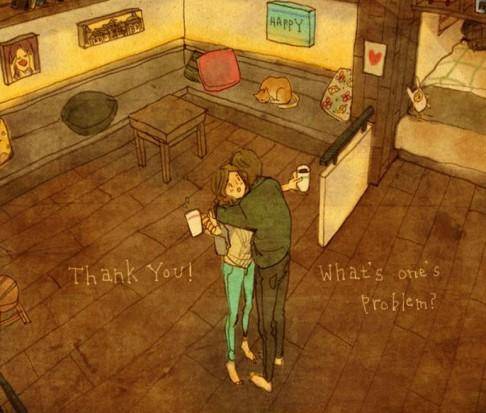 Crying in his shoulders and knowing that it will be okay.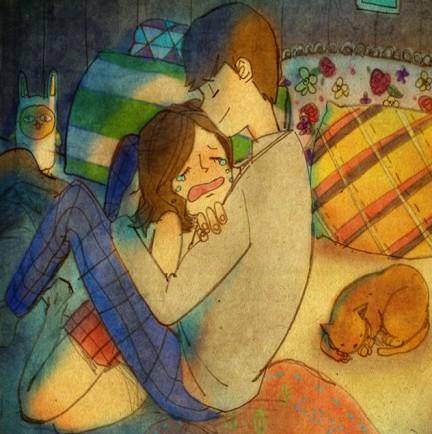 Missing him in the bathtub.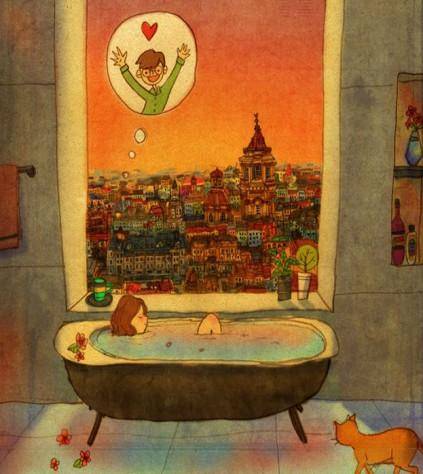 Telling her 'I love you' while pinching her cheeks.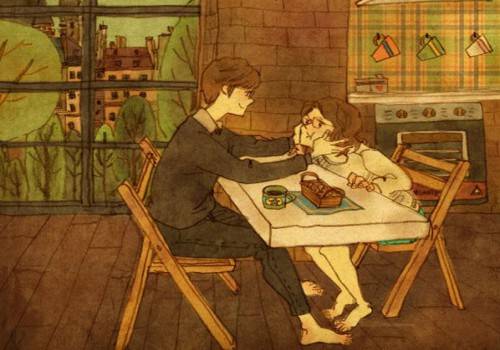 Bringing her fried chicken just to see her happy face.
Gently covering her with a blanket.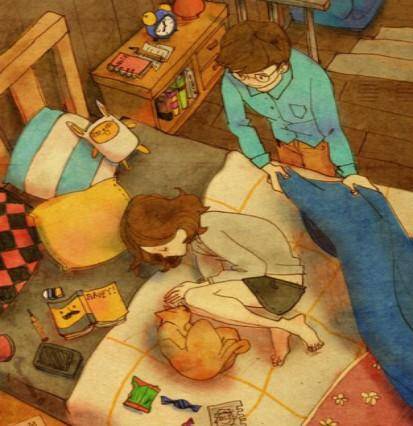 Taking pictures of each other.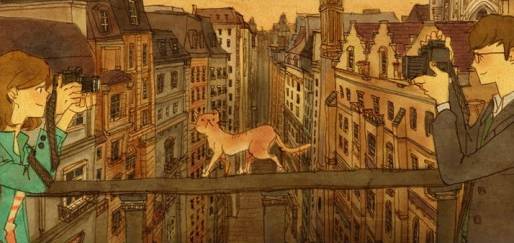 Now, didn't these warm you from the inside? I am sure they must have made you think about your partner and the little things you do as a couple. That's what love is all about. It is in the everyday things you do with your partner.
Cherish these little things, for they do make a big difference in your life.
All images have been taken from: https://www.facebook.com/puuung1/photos/