Our families introduced us, and we were never lovers first. It was an arranged marriage; love followed. At our first meeting, I arrived (in my pyjamas) with my parents, while Mayank came with his parents. It was a casual meeting, and the families got along so well with each other that our Roka has done on that same day! Both of us were clear about one thing: family is integral… The rest came after. So, the families had agreed and approved the match. The moment I saw him and talked to him, I knew he was the one. The first conversation with him was enough to convince me that he was the answer I was looking for. Mayank was the man that I always prayed to have in my life; it's just that I did not know his name would be 'Mayank'. When I met him, all those things I had wanted in a man started falling into place.
My grandfather could not attend our Roka. As soon as he heard about it, he expressed his eagerness to talk to Mayank.  I set up a conference call. They spoke, and later my grandfather told me to get married soon and said just two words: sacrifice and compromise. My grandfather passed away shortly after. According to his wishes, we fixed a date. My mom had a constant supply of advice and instructions for me throughout my wedding preparations. But the most impactful words of wisdom came from my grandfather. I was always very close to my father and grandfather.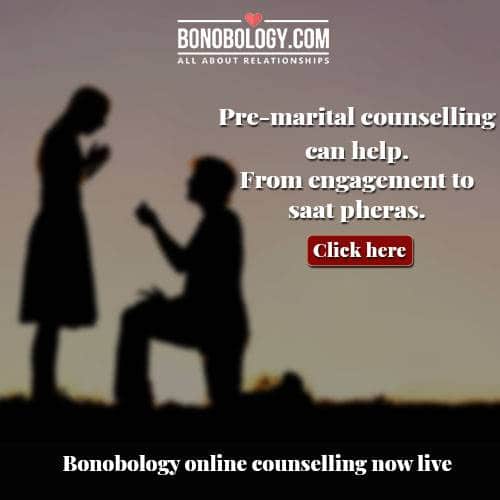 Planning the wedding was an uphill task, but with my dear friend, Luv Israni (who also filmed our wedding), by my side, I knew I was in good hands. On D-day, the baraat arrived before schedule. Everything was happening at once. I rushed into the Gurudwara wearing my heels, almost forgetting that I was supposed to take off my footwear before entering.
Mayank makes me feel secure, and I always wanted someone like that. He is also very considerate and caring. My mom always used to say that there should be at least a 6-year age gap between my future husband and me. And because I am very childish, I need a man who can take care of things, take care of the difficult child that I am. I am not an easy woman to handle, but he doesn't make me feel like I am complicated. He makes it look like a piece of cake. I like his patience and his way of handling things.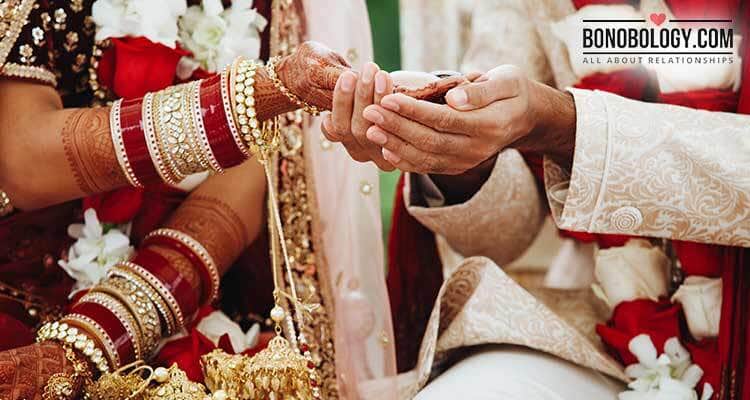 In our wedding vows, we promised to be authentic, transparent and compassionate. When there are conflicts (it would be strange if there weren't), we'll handle them with mutual respect and clear communication. We promised to face difficult conversations without threats, accusations or defensiveness.
We promised to let each other grow, give each other space, give time to each other, be ourselves and voice our opinions strongly without keeping things inside because we understand very well that we are two different individuals.
Related reading: Space in the relationship
Making these promises ensures that the commitment we make to one another is built on a solid foundation of self-respect.
To me, love is something that leaves you speechless. It cannot be expressed in words but needs to be experienced through one's actions. If someone asks me what love means to me in this new relationship, I would be lost for words, because I fear that my words may fall short of expressing the value I attach to this feeling. You don't want to give an inadequate explanation. Words can limit your emotions, and that's why I say love should leave you speechless. You shouldn't be able to describe it.


Having a partner from a similar profession is beneficial, as it enhances mutual understanding of working conditions and increases support during stressful times. The only disadvantage I can foresee is that our work-life could spill over into our personal life and threaten the balance.
We've had never had an argument that has extended over days. My mother always says, 'Don't sleep on an argument'. We always end fights quickly, sealed with a hug. One of us usually laughs in the middle of an argument. We fight like kids but makeup too rapidly.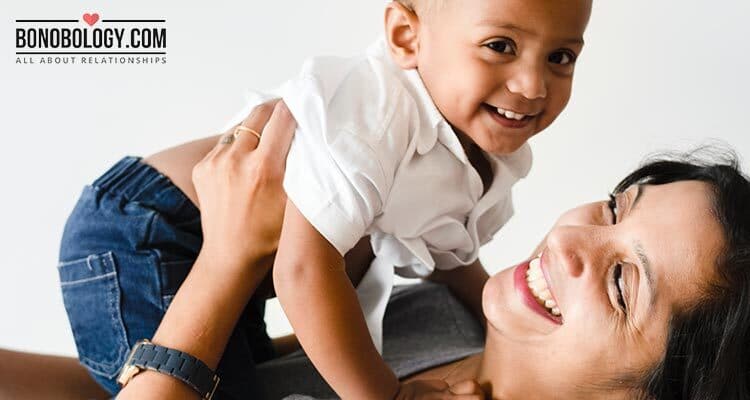 After being a son or daughter, marriage is the most beautiful and holy relationship one could be in. Nowadays, people do not respect the institution and treat marriage as a joke. I am hurt by what I see in my industry, especially since the public is looking up to and being influenced by us. Suddenly there is a trend within the sector of divorces and break-ups. People are already scared of commitment, and we are adding fuel to the fire by sending out the wrong message. Even if one out of 10 influencers does the right thing and sends out a positive note, there is hope for change. Mayank and I would like to set that example and bring back those values we have always treasured as Indians and be an inspiration to as many as possible.
(As said to Isha Gakhar)
https://www.bonobology.com/tips-turn-jealousy-motivation/