Extramarital affairs – scandalous, frowned upon, deemed a sin in many cultures, and a crime as per many law books… and this doesn't even begin to address the heartbreak, betrayal and humiliation it causes. And where children are involved, damages are far more severe.
Society respects and applauds monogamy, yet infidelity has been an intrinsic part of almost all cultures. Anthropological studies hypothesise that monogamy was merely adopted as a means of efficient social arrangement, so as to ensure a systematic passing-down of assets and privileges.
Related reading: Can we be Friends with our Exes?
[restrict]A cursory internet search throws up all kinds of data and statistics on the reality and presence of extramarital affairs and infidelity around us.
The philosophy 'Life is short. Have an affair', struck a chord with millions, as is evident from the success of Ashley Madison, an online dating service for married people!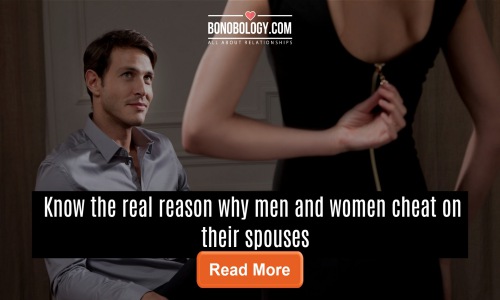 The advent of social media and smart phones have increased connectivity and some even say it has reduced the 'six degrees of separation' to five or even four! It has also done another thing – made having affairs easier.
Your lover is just a text away, video chatting is a good alternative for missed romantic weekend rendezvous and with the mobility of smartphones you are always connected. The workings are surprisingly simple and the following video by Jammy captures it with a dash of his quintessential humour. Apparently, love triangles are passé… People! Prepare yourselves for the love pentagon!
Aarti Pathak
Edit Team, Bonobology
By day, Jamshed V Rajan (also known as Jammy), is Director – Products, India, at Nimbuzz and by night he is a wannabe stand-up comedian. He blogs about his wife and life (and in recent times, his 3-year-old daughter too!).[/restrict]
As his marriage went stale, he found her through the computer