Twinkle Khanna is the quintessential sass queen of Bollywood when it comes to sharing her straightforward opinions. Twinkling with humour, sarcasm and unbiased observations about social issues, life, feminism, patriarchy, sexism and a host of other topics in general, they always hit the bull's eye.
1. Precisely for this gifted talent of hers, Mrs Funnybones was awarded the Vogue Opinion Maker of the Year Award in the American publication's first edition of Vogue Women of the Year Award series.
Ruling the Awards in a fiery red gown, tempered with a wise countenance, Twinkle made a ten-pointer acceptance speech on the occasion of Vogue's 10th anniversary.
Here are some witty and sarcastic opinions of Twinkle that will make you think as you smile.

1. On the monthly drama of periods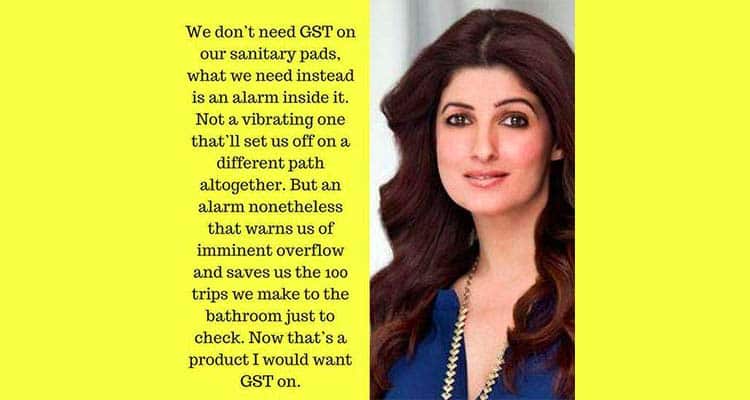 2.An advice to Indian women on Karva Chauth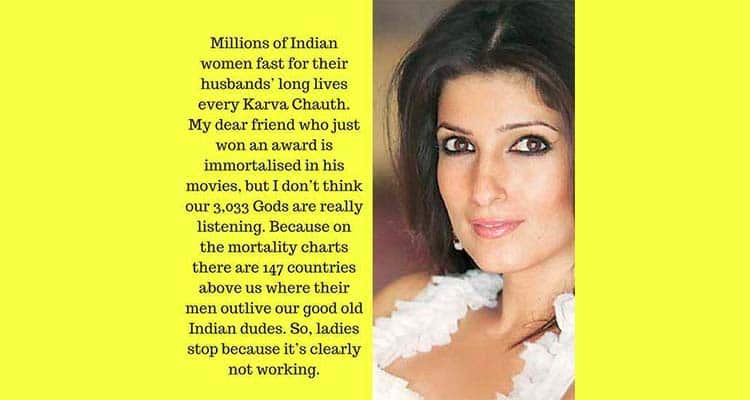 3. Mothers-in-law all around the world: "Ouch."

4. Mirror, Mirror on the wall, who is the youngest of them all?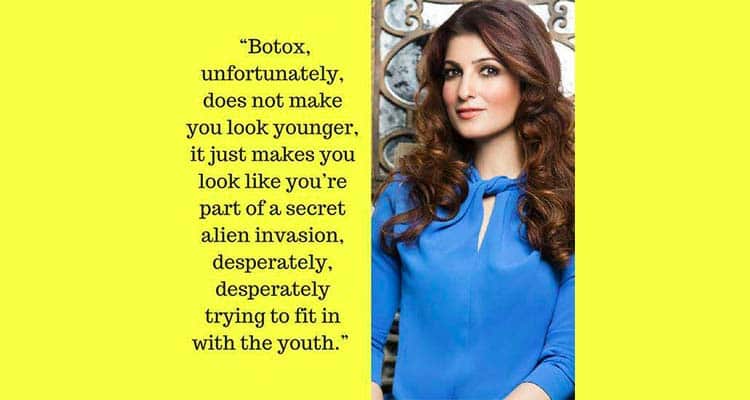 5. Men – "We read Google Maps better."
6. Women, this is for you!

7. We will stop with this last one.
Enough said.
Watch Twinkle's full video here.