It is truly said that Love is Love. Love comes in all shapes, sizes and Gender! Love has no boundaries and true love finds its way. Just like Cyle and Ajmal found their way to spend the rest of their lives together. They did not let any societal pressure come their way to exchange vows and promises. Celebrating their love through all the difficulties, they found each other and decided to tie the knot in the most beautiful setting.
They found each other on a dating app
They did not have any typical love story from school days or from college love story. It was not even like meeting through some mutual friends and then falling in love at a party. Being in this era of dating apps, they found each other on one such app called GayCupid. Cyle and Ajmal chose the last resort of finding love after giving up on love offline. They met each other back in 2018 online and there was an instant spark.
They are soulmates
After everything coming their way, they did not let distance come in between their adorable love story. Cyle and Ajmal being in different countries had to face some difficulties like schedule conflict, power-out or internet connectivity. However, they did not give up, they held on to each other and kept themselves patient in front of all the odds that came their way. They truly are deeply-in-love soul mates!
They had an amazing photoshoot
To take their love story to another level, they got their pre-wedding shoot done. To give their journey an Indian touch, they found their dream Indian wedding photography team and had a pre-wedding shoot done in Mumbai. They dressed in beautiful sherwanis and looked completely adorable together!
They believe in equality
As Americans, they wanted the same equality for the LGBTQ community. The verdict by Indian Supreme Court in September 2018 declared Article 377 of the Indian Penal Code as unconstitutional. SC called the article as irrational, indefensible and manifestly arbitrary. The verdict by the SC elated them and to see such development in the society moved them.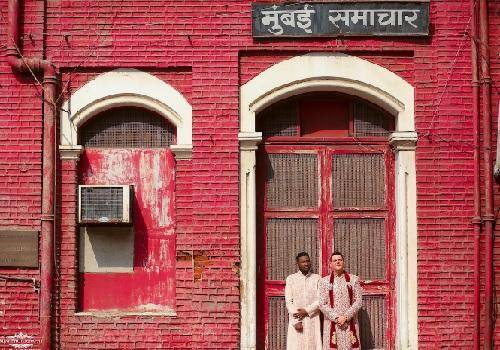 They are getting married in Gibraltar
Love is in the air for these two lovebirds. As Cyle says, Ajmal and he will be getting married soon in Gibraltar. They are looking forward to spending the rest of their lives together. They wish that their love story gives out a message and impact on the lives of others in the LGBTQ community who feel stuck in their lives thinking they wouldn't find love. He says, "There is always a light at the end of the tunnel…Ajmal rescued me from that dark place."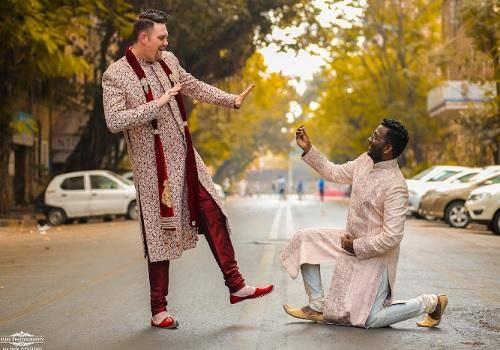 ֎
How my gay boss made my conservative friend understand his gay brother