Dev D actress Mahie Gill hit the headlines today not for her role in her forthcoming film Family of Thakurganj, but for admitting that she is in a live-in relationship and has a daughter who is two and a half years old. She has not mentioned if the daughter is adopted, but the fact that she is trending for admitting her live-in relationship says a lot about how we perceive this relationship. So, is Mahie Gill right in having a live-in relationship?
Is it legal in India? Can anyone land in trouble by living in? What kind of status does a child in a live-in relationship have?
Here's a handy and conclusive guide about live-in relationships
What is a live-in relationship?
A live-in relationship gives a couple an opportunity to live together. It helps them to know each other better without having to engage in a legally binding relationship. The dating scenario in India has come a long way. The society is opening up to the ideas which used to be treated as a sin once. Premarital sex and live-in relationships are not seen as a social evil anymore. There can be a few reasons for the same:
Globalisation
Increase in literacy
More freedom to choose the kind of lifestyle you desire
Wider professional avenues
Better privacy
Live-in relationship is a good way to make sure that you and your partner are compatible with each other. It also saves some family chaos and divorce drama, in case the couple decides to part ways.
I spoke to VARAD DWIVEDI, a lawyer practicing in the Supreme Court, about socio-legal dimensions of live-in relationships culture in India.
Here's what he said:
1.Is live-in relationship legal in India?
First and foremost, what does a live-in relationship mean? In Indra Sarma vs V.K. Sarma, Supreme Court had come forth to define live-in relationships as a domestic cohabitation between an adult unmarried male and an adult unmarried female.
The Apex Court has, on several instances, stated that if a man and a woman lived together as husband and wife, in a long-term relationship, then the judiciary and the society will presume that the two are married and same laws would apply to them as the ones that apply to legally married couples.
The court also further stated that living together is a part of Right to life (Article 21). So, it will not be held as any criminal offence.
Hence, live-in relationships are completely legal in India.
2. Can a man and woman from separate marriages come together and live in?
Morally speaking, when you are married, then forging romantic relationships with other people is not correct. Legally, it would amount to cheating, infidelity and adultery. Hence, two married people from separate marriages are legally prohibited to not come together and live in. Although there is no remedy for the same in Indian Penal Code since it's not a public crime, per se.
3. Single man-married woman, married man-single woman – is this combination acceptable for live-in relationships in India?
A domestic cohabitation between a single man-married woman or a married man-single woman are two extremely complex, grey areas of live-in relationships. Albeit in both combinations, mutual willingness is present, but one of the parties is married.
Earlier, such a domestic cohabitation in which a married person has knowingly entered in a live-in relationship was punishable under section 497, Indian Penal Code but in September 2018, in Joseph Shine v Union of India, adultery was struck out as a criminal offence.
Adultery is a moral wrong and not a public wrong, hence not any more punishable as a crime, yet it can still be a basis for divorce.
4. Couples in live-in relationships find it hard to get rented accommodation. Can the law help them in convincing landlords?
Society does not have legal ownership over property. They have no say over the type of tenant that can be allowed to stay in any particular accommodation. It is only the sole discretion of the land owner to decide who he would rent out the property to, under appropriate terms and conditions laid down by law.
Article 14 and Article 15 of the Constitution of India, provide for equality before the law and prohibit discrimination on the grounds of religion, race, sex, place of birth or any of them.
So technically, landlords cannot differentiate between married and unmarried couple because that's pure inequality. Yet, it exists anyway.
5. Is it possible for partners in live-in relationships to lodge formal complaints of domestic abuse?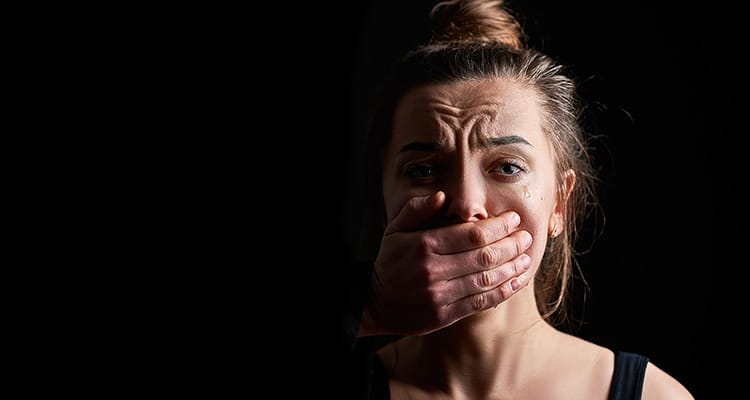 The Domestic Violence Act was enforced as an attempt to protect women from physically, mentally, emotionally or economically abusive marital relationships. However as per the said act's section 2(f), it only applies to married couple or to 'a relationship in nature of marriage'.
Considering this, the Supreme Court, in several cases, allowed live-in relationship to be covered within the ambit of the specified law. So yes, partners in live in relationship can lodge formal compliant of domestic abuse.
6. In long-term live-in relationships does a partner get any social and property right?
Partners in a live-in set up do not enjoy the right of inheritance to the property of their partner. But in case of Vidhyadhari vs Sukhrana Bai, the court held that a couple who has lived together for a reasonably long time can receive property in inheritance from either party.
7. If there are children born in a live-in relationship do they get legal recognition?
In comparison to formal marriages, the legitimacy of a child born in the live-in relationship has been questionable. Section 112 of the Indian Evidence Act 1872 states that a legitimate child is one who's born during the validity of marriage between the parents. So children born out of live-in were considered illegitimate, until the judgement of Tulsa vs Durghatiya came out. Supreme Court awarded legal recognition to children born out of live-in relationship. The Court also mentioned that such a couple should have lived together for a reasonable amount of time.
8. What are the safeguards one should take in a live-in relationship in India?
Before two people get involved in a live-in relationship, their boundaries must be clear as in any other relationship. Live-in is not an easy way out, in fact being in one such relationship is more work. The two individuals are technically on their own unlike in marriages.
Any which way, women under section 125 CrPC have been provided legal right to maintenance despite being in non-marital relationship. Similarly, children born out of live-in relationships are also provided maintenance under the same section. Inheritance rights have also been granted to such children.
9. Is it okay for same-sex couples to be in a live-in relationship?
In September 2018, Supreme Court struck down the law criminalizing homosexuality. In a first verdict of its kind, in Sreeja S. vs The Commissioner of Police, the Kerala High Court ruled that homosexuals are free to engage in live-in relationships and that it is not crime or contrary to Indian laws.
10. Are live-in relationships on a rise in India?
In a recent survey by In Shorts, more than 80 percent millennials think that live-in relationships are a way of life and they are in support of it. 26% of the millennials went ahead to even state that they would prefer to be in a life-long live-in relationship as an option over marriages.
Live-in relationships are legal and approved by judiciary. But the stigma surrounding it in the mind of people belonging to Indian households is still very much present.
chrome-extension://kdfieneakcjfaiglcfcgkidlkmlijjnh/content/popups/definitionPopup/index.html?title=millennials&description=People%20born%20in%20the%201980s%20to%20the%20early%202000s