I follow Malaika Arora on Instagram. It's so nice to see a 43-year-old working woman who takes care of herself so well. I'm always amazed at the way she carries herself, especially after her divorce from Arbaaz Khan. But then, hey, did you forget that she is a 'Divorced' woman. And she has no right to be beautiful and happy. You must know how she was trolled for it. She was told how she 'lived off' her alimony from Arbaaz to live a good life. She had an epic comeback saying that the trolls need to 'get the facts right' before passing judgement on her life.
If you read through the comment section you will realise how misogyny works. And, no, it's not only men who trolled her for living off her husband's money, but women too. This shows us subtly how patriarchy places a woman in the larger scheme of life. It places women in three distinct categories.
Mother, wife and sister. A woman has to be a relative to man to justify her existence or the life she leads. It's always a man 'taking care of her'.
Because patriarchy sells itself on the premise that women are inferior to men and needs men to take care of her and the validity of her existence is directly proportional to a man in her life. To keep these narratives alive, there are words coined only for women, like gold digger, slut, whore and so on.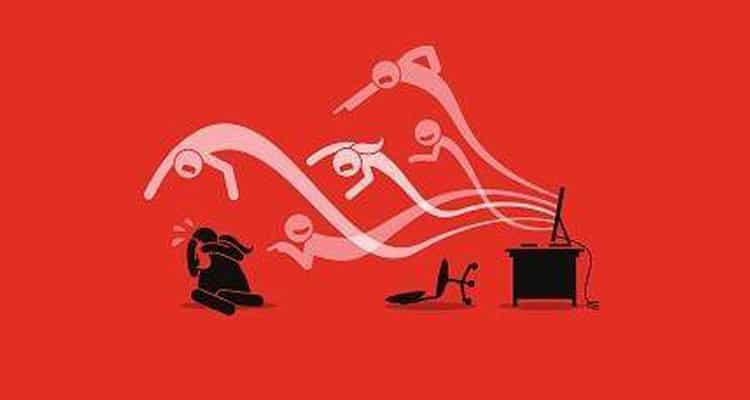 Patriarchy has created a woman who is a gold digger with immense sexual needs, who cannot keep a home. She is the other woman. And then there is this woman who is a mother, daughter and sister, whose sacrifice and love, creates a good home and a happy men. It elevates that woman.
Mind you, patriarchy leaves no space for the single woman. There is absolutely no narrative of a woman doing well for herself and being happy.
Patriachy has played it so well, that it had fed women too that suffering is her virtue. Now, if there is a woman who has chosen to divorce and still thrive, the monsters will rise, because that women does not fall into the well defined roles of being an add-on to men. She dares to be an individual and refuses to conform and patriarchy hates that. If you read her trolls, you will realise what a woman who refuses to conform to the roles of Patriarchy receives: blows to her self-respect and self-worth.
Kudos to Malaika Arora for standing up to bullies. More power to her and may we know many more like her.
My girlfriend is into sex toys and masturbation and this is how it helps our relationship