One never-ending quest I had always had from fifth grade was, how do people know they are in love, and more importantly, that this is the person they want to finally marry?
This quest led to collecting many loved stories on my way, to finally getting me my answer.
What did you see in her?
Once such question I had asked was of my colleague, Harish, when he was in the very initial wooing stage of a girl he was sure he wanted to marry. "How do you know she is the one?"
"I don't know," he answered, "Her beauty, perhaps?"
"But your previous college dame thingy was prettier." (You see, I had seen the college pics.)
"Yeah," he agreed, thinking hard, as I grilled him mercilessly, "Maybe it's the way she spoke. Her confidence. Her overall demeanour."
"Where did you meet her?"
He grinned as he answered this, "My mom had forced me to accompany her to some very distant relative's house, and that's where I met her. Now mom must be feeling stupid."
However, she had labelled him a rich father's irresponsible brat.
Related reading: Love story of Mukesh and Nita Ambani
"I will get her to fall in love"
None of us colleagues had, however, ever doubted his ability to woo her, though looks wise, he was an even lankier Prabhu Deva, to her Deepika Padukone. His bad boy charm was something girls usually found hard to resist.
He usually gave the good news about their progress – "We are meeting today" – but usually kept the 'bailed out' stuff to himself.
A year later when I switched jobs, I lost touch. By then they had graduated to being friends, he had succeeded in giving her daily fancy car rides (his father's car) and lunches in restaurants, pocket money well spent.
"You watch, one day I'll get her," he had proclaimed when I had laughed at yet another bailout.
"Come on, does she even let you touch her?" I had scorned.
"We have French kissed," he boasted, "Tongue on tongue, ok?" Since it was the early '80s, I had dismissed it as a lie.
She said yes!
Till I got a call from him one day, "Hey, I'm getting married."
"To whom?"
"To her, you idiot!"
"She said yes?!"
"What do you mean she said yes? Of course she did, she loves me! We love each other, for your kind information!"
"So what's the story? Last I heard, your upper-class dad wasn't too cool with you guys, so what helped him change his mind?"
He grinned. "I told her dad to intervene. You have to talk to my dad, if not, we will elope, and then you can't blame me."
Her dad asked for a year's time (never knew why) and then within six months, they came to his place.
His dad wasn't too impressed by anything. Neither her looks, nor his young age (both were 22), nor her father's financial status. "My son hardly earns anything to support himself, how would he look after two people?" Needless to say, the talks broke down.
After the usual house arrest for the girl kind of thing, which all parents do, something terrible happened, in the love story, but this sort of helped the adamant couple.
He was diagnosed with some temporary intestine problem coupled with a weak kidney, which helped turn the tables completely, and now they were finally marrying with all parents' blessings.
Funnily, all the objections of his father, came to naught, as Harry not only had refused to accept any dowry or help to settle down, but he also made pots of money on his own, down the line.
Related reading: Divided by language and a foot in height, they still managed to convince their families for their marriage
The secret of the wedding
It was sometime in 2005 that I got the last final bit on their love story though.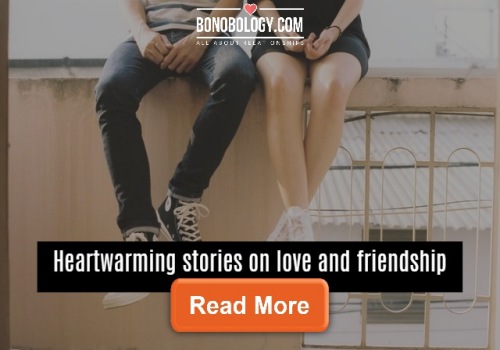 As usual it just fell into my lap. We were discussing a newspaper report, of that morning, of a Mumbai boy who killed his girlfriend, after a date rape, in Khandala.
"My wife," he laughed, "Was like, 'These days girls have no sense. Why she trusted him is beyond me!' So I reminded her of how she had trusted me, in the '80s!"
"But wait a minute," I pounced, "When did you guys go to Khandala before your marriage?"
He was silent for two minutes, before finally answering, "Listen, this is a secret, not many people know of this, but before my dad had agreed, we were afraid that he wouldn't, so we had secretly got a registered marriage done, and then we had our honeymoon in Matheran!"
My Boyfriend Is Marrying Someone Else And I Am Feeling Broken