This is a story of marriage betrayal. Something I could never imagine I would do but I ended up doing it. A truth that I have been carrying in my heart for a long time because I know if I tell my wife the truth it will be very hard to rebuild the trust in our marriage. Dealing with anger and grief after a betrayal is the hardest thing and I love her too much to have to make her go through this.
As told to Debashish Majumdar
Here's my marriage betrayal story
I fell madly in love with Sujata when I first met her on a bus. I was sitting next to her. I bought the tickets for her. She was homeward bound. We chatted to no end. As if I knew Sujata for years. I was working as a medical representative and touring Eastern India. She was in the final years of graduation.
I gave in to my lust. 5 Reasons why I did it
She was indifferent in bed
Within a year of knowing each other, we decided to get married. She decided to remain a homemaker. Sujata was quite good looking. While we talked of everything under the sun and had invigorating conversations, she never excited me when it came to sex.
It was more a brother-sister relationship behind the bedroom curtains. She was conservative when it came to making love. She avoided foreplay. And when I made love to her, she would simply lie back rather indifferent.
But cheating never crossed my mind, I never thought of marriage betrayal. I kept thinking of the anger and grief of betrayal and how it would never let us rebuild trust in the relationship.
Nothing excited us in the bedroom

Soon, over the months, our sexual relationship became a routine affair, dwindling with time. Often we would slip into bed early but did not hug or kiss each other. Sujata would tell stories about her friends who were married and those who had friends and were in a relationship. Yet nothing excited us.
Despite her love I was missing something
Sujata was caring for me. She would even choose which shirt and trousers I would wear to office. She even chose my aftershave lotion and deodorant. I realized that certain aroma turned her on. Yet, nothing changed much in bed. We loved our daily chit chats. And we loved each other's presence. Just by being together, it sent a warm feeling down my spine. I began to depend on her a lot. I discussed with her the tension at office and she was like a balm to me and gave comfort and confidence to my soul. I was happy there was no question of marriage betrayal or I never thought I would give her grief through my betrayal.
The sex worker caught my attention
It was during one of my routine medical sales tours, that I had entered a restaurant to have my dinner. I had just spoken to my wife an hour back. She told me that she had just finished watching a television show and was getting into bed to read a book. I had said good night to her. As I ordered a meal, my eyes turned to a dark-skinned buxom woman. She had black eyes and she was trying to entice me. In a fit of passion, I tried to draw her attention too. I winked at her. She winked back.
I was burning with lust. My face was on fire. She got up and came and sat opposite to me on the table. She was uncouth and she lit a cigarette. I was sure she was a prostitute.
I lived my best moment in bed
She waited while I finished my dinner. She exposed her large breasts which almost choked me while I was having my meals. I could control my passion no longer. Only the other day, I had talked about trust with Sujata and I had promised her that I could never think of marriage betrayal. In a wave of lust, I had forgotten all about Sujata.
Within a short while, I found myself in a smoky, dank room sprawled naked on the bed with an unknown woman. It was a terrific, exciting one night stand.
After having sex with her, I returned to my hotel room. I closed my eyes and started thinking of sexual forms of betrayal.
I couldn't tell her about the marriage betrayal because of the anger and grief she would feel…
I had betrayed my wife who trusted me so much. When I got back to her, I could never confess to her my night with the woman because I could imagine the anger and grief she would feel after my betrayal. Sujata desired to make love to me.
When I was in the act, my mind was imbued by the thoughts of the prostitute and I imagined in the dark bedroom I was making love to her.
My marriage betrayal burnt me
I had betrayed my wife in mind and body. After the love act, my guilt was thrashing against the bottom of my heart. Yet, every time I saw my Sujata's innocent face and eyes, I refrained from confessing to her. I was sure that she'll feel deeply hurt.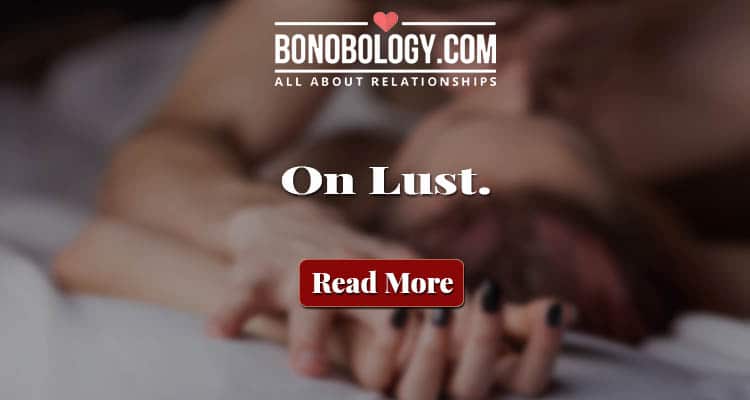 Yet I kept looking for her
Yet every time I visited that town, I went to have my dinner at that restaurant hoping to find that passion- infusing prostitute. But the last time, I was reminded of Sujata and returned to my hotel room quickly. I have stopped visiting the motel altogether.
Living with the guilt of marriage betrayal
I have lived with my guilt for two decades. A daughter has been born to us. Sujata still believes that her hubby can never deceive her. Honestly, I have no regrets. I still believe that although it was in a burst of passion and lust, it was the only time I had enjoyed making love to a woman.