Bollywood actress, Vidya Balan married filmmaker and producer, Siddharth Roy Kapoor in 2012. On the marriage front, Vidya has enjoyed a life of marital bliss. In an interview with Bollywood Journalist, Vidya has revealed how marriage has brought her clarity and calmness. Vidya also revealed that Siddharth has been a rock when it comes to supporting her professional schedules.
While Vidya basked in happy conjugal life, failure on the professional front dampened her acting spirits. The actress said to PTI that the back-to-back Bollywood failures, Ghanchakkar, Shaadi Ke Side Effects, Bobby Jasoos, set her into thinking that married female actors can't score a hit.
"There was a point I started believing that maybe a married actress can't score a hit. But the success 'Tumhari Sulu' is getting has proved it wrong. The films I did before this were probably not successful in building the connection with the audience."
Vidya Balan's apprehensions echo the larger mentality of the Indian audience. People easily assume that once an actress marries, her career in the film industry is over. No wonder, because they believe that it is more important for a woman to fulfil her domestic roles than acting deadlines.
But Vidya Balan has said both the aspects of her life are important to her, and Tumhari Sulu reaffirmed that faith: "It is a personal moment of glory for me. The actor part of me is as precious to me as the married woman part of me."
Vidya Balan is a fighter and a powerful woman who refuses to give up. She learns from her failures and keeps working on them. And it is this constant hard work and determination that allows her to relish the fruits of success. 

"Success and failures are a part of life. Every day is not a Sunday. The only thing as an artist I can do is keep moving forward, keep working hard and keep growing. The joy is in learning. Failures help me rise."
Vidya's acting prowess did not go unrecognised. She recently won the best actress awards for her RJ avatar in Tumhari Sulu.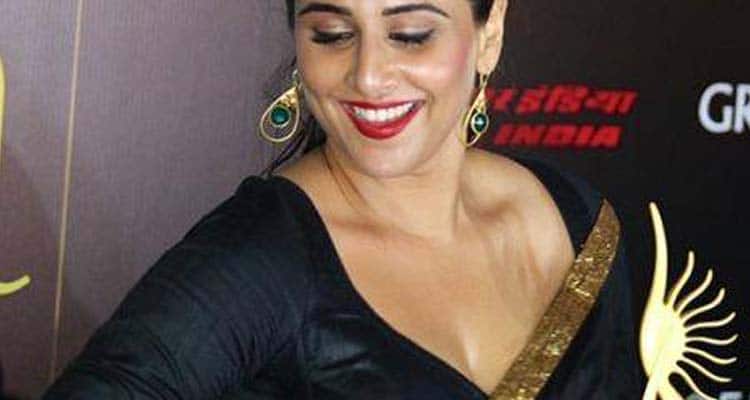 The thrilled actress said to PTI, "Awards matter to me. And I have always been joking about it that 'if you win, awards do matter to you'. I love when people appreciate my hard work and dedication. With Tumhari Sulu, the appreciation I am getting matters more. Recognition and acknowledgement is always special for me."
Keep adding more feathers to your hat, Vidya, and keep delighting us with your versatile roles. You have always been a phenomenal woman, a dedicated actress and a source of constant inspiration for all of us. 

Cheers.