Who's cheating on whom? Who's creating love stories that inspire? Who's filing for a divorce? Which crimes of passion will make your jaws drop to the floor? If like us, you too live and breathe matters of the heart, then this is the space to watch out for. Every week, Bonobology will scour through headlines from across the world to bring you the most hard-hitting, inspiring, heartbreaking stories of love. So, grab your coffee, and read about the things people did for love this week.
Brazilian singer MC Pipokinha creates scandal by having oral sex with a fan
MC Pipokinha, a 21-year-old Brazilian singer, has stirred up controversy during one of her concerts. Pipokinha was on stage performing her most popular songs. At one point, a female fan got on the stage and the two women began to turn up the heat by exchanging kisses and caresses. Later Pipokinha, who was wearing a dress, lay down on the stage. The fan pulled up her clothes and began to perform oral sex on her in front of the stunned audience.
More women accuse aid workers in Ebola sex abuse scandal
Dozens of women have come forward to accuse workers for the World Health Organization and other aid groups of sexual abuse and exploitation during the 2018-2020 Ebola outbreak in the Democratic Republic of the Congo. Testimonies suggest that the scale of the scandal is larger than previously reported.
34 new allegations were discovered in late September 2022 as part of follow-up reporting on what assistance had been given to more than 100 victims. Of the new allegations, 26 women said the abuse resulted in pregnancies, 18 of them allegedly involving WHO staff.
Netflix documentary 'Money Shot' examines the 2020 Pornhub scandal
New release on Netflix, Money Shot: The Pornhub Story, is sure to catch your eye. The documentary looks at the success and scandals of Pornhub, the world's largest porn website.
"We knew going into making this film that there was going to be a built-in audience for people who use Pornhub regularly, whether they admit it or not. Or people who are just curious: 'What is a documentary about the porn industry doing on Netflix?'", director Suzanne Hillinger told Yahoo Entertainment, "I think it felt like a great responsibility to tell a really honest and nuanced story to not continue the oversimplification or sensationalization of porn performers and porn in general — which often happens in movies about the industry. We wanted to sort of lure an audience in and then teach them some things."
Parents outraged after Oregon teacher asks students to write 'sexual fantasy' short story
An Oregon high school received a lot of backlash for students being asked to write a short story about a "sexual fantasy".
Health class students who missed coursework at Churchill High School were asked via an online learning management system, to complete a 10-point assignment titled "Fantasy Story". The assignment also asked students to choose three items, such as candles, massage oil, feathers, and flavored syrup, to use in the story with NO penetration of any kind or oral sex in it.
"Your story should show that you can show and receive loving physical affection without having sex," the teacher, Kirk Miller, added at the end of the assignment.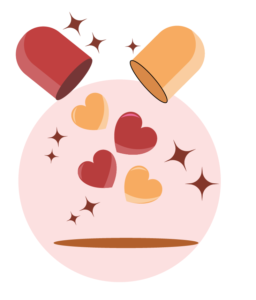 Get your dose of relationship advice from Bonobology right in your inbox
Shania Twain confirms ex-husband Robert Lange and Marie-Anne Thiébaud are still together
Country music superstar, Shania Twain, confirmed that Robert "Mutt" Lange (her ex-husband) and Marie-Anne Thiébaud (her ex-BFF) are together. This was confirmed by her 15 years after the affair between the two broke up her marriage. Twain, 57, noted that she and Lange — to whom she was married for 14 years before their split — now only keep in touch for their 21-year-old son, Eja.
"Mutt and I parent well together — for people who don't talk to each other," the Grammy winner said, "We both love our son so much, so we don't play any games like that. We have the same priority; we share spaces for him. No nonsense there." After her scandalous divorce, Twain married Thiébaud's ex-husband, Frédéric Thiébaud, in 2011.