The minimalist lifestyle where you let go of things you could do without, thus building a life without excesses, is fast catching on. It's a process of great cathartic unburdening for oneself and a path to sustenance for the planet. While so many of us are embracing minimalism in the stuff we procure, the jobs we do, the decisions we make and the lifestyles we follow, most still struggle with the intersection of this concept with relationships. However, minimalist relationships can prove instrumental in attaining life satisfaction.
The minimalism philosophy in relationships isn't limited to removing people who don't add value to your life but also eliminating the excess baggage to make room for forming more holistic bonds. Minimalist relationships stem from taking a pragmatic view of our most intimate bonds. This allows for the truth about our mistakes, ignorance and disconnect to be unveiled, making space for improvement.
In this article, psychotherapist Dr. Chavi Bhargava Sharma (PhD in Psychology), who has vast experience in diverse spheres of mental health and wellness, including relationship counseling, writes about how to incorporate the minimalism philosophy in relationships.
The Secret To Building Minimalist Relationships
Emotional decluttering is necessary, both in relationships and in life. If you don't let go of the past, your points of reference remain frozen in time, resulting in the same issues cropping up over and over again, turning chronic in the process. Without throwing out the old, you cannot make room for new experiences and connections even within an existing equation. This purging of the unnecessary emotional baggage is essentially what the minimalism philosophy in relationships boils down to.
Minimalist relationships begin with stock-taking
The process of building minimalist relationships begins with taking stock of your triggers, understanding your behavior patterns. The goal here is to remove all that's not necessary – the heaviness or denseness that can build up due to emotional pent-up and take its toll over your most intimate bonds.
Only by letting go of this baggage can you truly experience the joy of minimalism in any connection. One immensely effective way of stock-taking is journaling. Writing down how you felt in a given situation and understanding what brought on those emotions or reactions can prove to be an important step toward self-awareness. Without this self-awareness, you cannot hope to succeed at emotional decluttering.
Related Reading: 12 Simple Tips To Build Healthy Relationships
Analyze situations to understand what you can let go
In any relationship, there are bound to be disagreements, fights, moments of unpleasantness. When that happens, it's vital to analyze the situation, perform a post-mortem of it so to speak. For instance, let's say, you're getting ready to go out with friends and your partner says, "Try to be home by midnight", and that makes you angry and lash out at him. You may feel that your partner is controlling and trying to constrict your autonomy.
Once the moment has passed, sit back and introspect whether it was really the case. Was your partner truly being controlling or coming from a place of concern? Did you grow up with a dominating parent figure who was always telling you what you can or cannot do? For example, did your father pose similar restrictions on you while you were growing up? Is your reaction, then, stemming from what your partner has said, or is it a trigger from the past?
The journey of minimalist couples begins with assessing what they can let go of. Learning how to stop holding onto things is an important first step in embarking on that journey.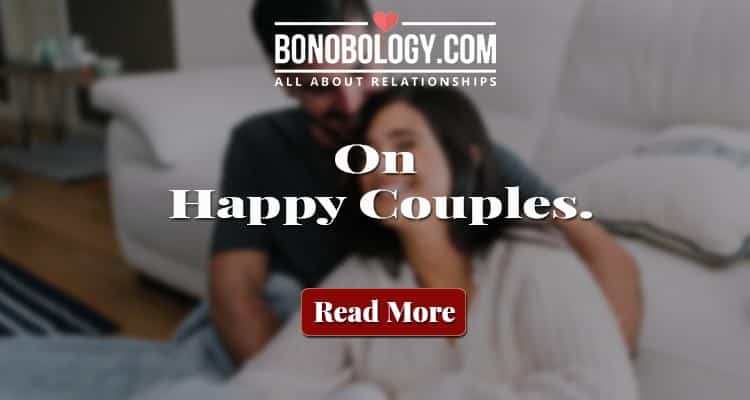 Set realistic expectations in relationships
Reassessing and redefining relationship expectations to be able to manage them realistically is also integral to fostering minimalist relationships. This too begins with self-awareness. First and foremost, you need to accept that your partner cannot be everything to you – a friend, a confidant, a lover, a guide, a sounding board, a support system, someone who shares your interest yet surprises you at every step of the way. This is a tall order that any mortal would fail to meet.
Apart from not leaning on them for all your needs, you don't have to unravel everything to your partner, especially when it comes to things that concern them too. They may not be in a position to pragmatically look at your perspective on things that concern both of you. So, resist the temptation to dump your unfiltered thoughts on them.
Once you've had a reality check on the need to define expectations realistically, do it together as a team. Take your partner's likes, dislikes and values into consideration when figuring out what you aspire to as a couple and find a middle ground on things you don't agree on.
Related Reading: Expectations In Relationships: The Right Way To Manage Them
Define your idea of a meaningful relationship
Meaningful relationships bring meaning to life. But what is the meaning of a meaningful relationship for you and your partner? Does a meaningful relationship mean one that has the right balance of 'we time' and 'me time'? Is your idea of a meaningful relationship based on mutual respect and support? Does romance rank high on the list? What about trust, loyalty, transparency?
Visualize what your idea of a quality relationship is, together as a couple and not as two individuals. Of course, you may both end up with definitions that comprise at least a few totally opposing elements. It's important to factor in these variables to see how and to what extent you can align your visions to form a deep, meaningful connection.
Perhaps, you can both prepare a separate list of relationship qualities vital to you individually, and then work toward finding a middle ground as a couple. A sense of clarity and being on the same page about the future doesn't always happen organically. Building minimalist relationships requires work.
Let go of toxic relationships, manage past traumas
To embrace the minimalism philosophy in relationships, you have to work on the past baggage – be it traumas or toxic relationships. In some cases, this may even mean cutting off close connections if they have been toxic. For example, if a person has been abused as a child, it may become necessary for their healing to cut off their parents, siblings or whoever was part of that abusive ecosystem.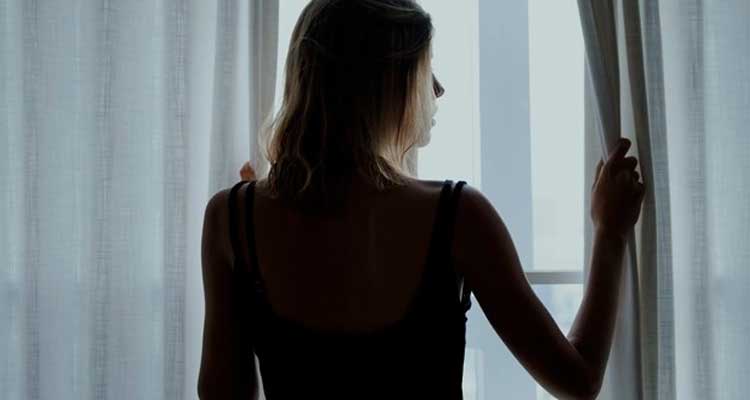 Healing the wounds of the past is essential for being able to foster wholesome equations in the future. Distancing yourself from those who perpetuated these wounds can give you perspective, allow you to heal, and work through the guilt and shame you may have been carrying for far too long. Minimalism begins with working on yourself so that you don't bleed on the ones who didn't hurt you.
Seek relationship counseling
The answer to how to stop holding onto things – which is the key to building minimalist relationships – lies in working with an experienced relationship counselor. Often, people wait until the relationship is festered with problems to seek couple's therapy. However, at that stage, considerable damage has already been done and working through the issues can become difficult.
To experience the joy of minimalism in your romantic connections, not sweeping things under the carpet is critical. The weight of unresolved issues can cause a relationship to break down. Relationship counseling can help prevent that. Treat it like a routine health checkup for your relationship and not an ominous sign that your bond needs saving.
Minimalist relationships are cultivated by mindfully letting go of all that's unnecessary and nurturing what strengthens your core as a couple. In that endeavor, small, meaningful and consistent changes add up to big results.
Healthy Vs Unhealthy Vs Abusive Relationships – What's The Difference?