You were dressed in your best black bodycon dress. That red matte lipstick was made for your skin. You looked radiant and made heads turn and hearts race. Men from every corner of the table were giving flirtatious looks at you. In your dating history, you simply made another spectacular chapter.
But what went wrong with your dating partner then? You had his attention and gave him all yours. Then why didn't he ever call for a second date? Oh, wait. Now that you're already down that lane, wasn't he a bit restless and anxious to leave soon?
There you go. 'Mistakes' – we have all been there, done that. How else were we supposed to learn? Accidentally spilling the cocktail to actually sitting with the wrong guy for an hour before you realised he wasn't your date – we have all made some terrible early dating mistakes.
But don't worry. Allow these dating mistakes to be your dating ladder. In that case, you'll exactly know how to be smart when dating and avoid some of the biggest dating mistakes.
15 common mistakes a woman should avoid on her date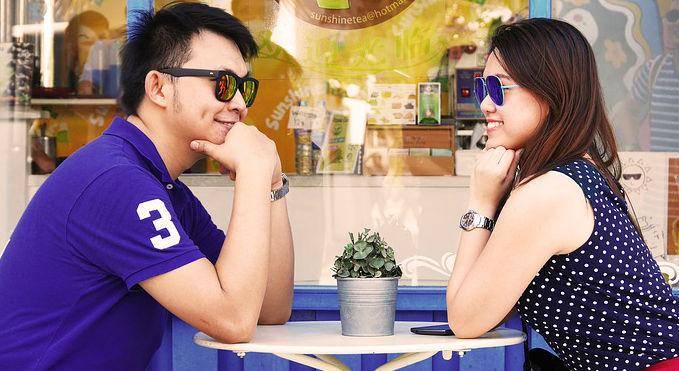 Cancelling on him: Whether or not you were seriously looking forward to your date, do not simply call or text and say that you won't be able to make it. He would clearly see that this date isn't a priority for you. So, reschedule for another date
Asking too many personal questions: It is natural to want to know about your date's personal life, family, career, past relationships but you should also remember that asking too many questions about his personal life makes you more like a job interview than a date
Talking too much about past relationships: So you're not the asking kind, but the emotional talkative kind. It's good to start a new relationship with transparency but you should also know that this date was supposed to be 'new' and not about your past. So be cautious to not ruin the romantic mood with old heartbreak stories
Playing dumb: Probably one of the biggest dating mistakes you would ever make. If you think going all puppy-eyed, 'I-don't-know-what-I-should-do' and timid will impress your date, then you will only ruin your impression. And men aren't fools to see through it
Lying when it comes to the bill: To be frank, dating etiquettes are for both men and women. If you like being a free woman then you might as well share the bills. And some men too share the view. If your dating partner requests you to share the bill, do not utter very poorly executed lies like "Oh my God, I forgot my wallet at home"
Getting too drunk: The wine, the music, the mood and the gentle dance afterwards just made you have one drink after another. You probably were nervous, so the first drink was for a kick. But that could be a common dating mistake that most women make. You might pass out and the rest of your date would always remain a kind of a blur for both of you. You don't want that, do you? And that reminds us, we have picked some impeccable drinks that you may want to order on a date!
Not being the real you: It's your first date and you are simply on the first step of the dating ladder. It's okay not to agree on some matters. But you should never fake your opinions or your personal habits and choices only to impress your date
Not being appreciative: We all know that for some men, even asking a woman out is a huge achievement. They fumble and get anxious too. Being appreciative of a simple 'thank you' even is what most women fail to do.
Being half attentive: The worst dating mistake you can make is actually not being there with your date. Fiddling with your phone, staring at other guys, frequent trips to the washroom sends wrong signals to your partner. (Probably why even after all that effort you took at looking great, the call just never came.) He would see it as a sign of partial interest on your part
Overdoing the perfume: Yes, you love smelling great. It is also believed to seduce a man easily. But as bizarre it may sound, overdoing perfume is a turnoff for men. Use the right amount at the right places
Going invisible on your date: So you had plans to meet this man. But in your head, you completely forgot about it or dropped your plan of dating him and never turned up. Never made further contact either. That could be a terrible dating mistake
Talking about a future together too soon: Although it is a myth that men are afraid of making a commitment, you should never try to fish clues out of him regarding his views about your future. Talking about long-term commitment just after a few dates might be a major turnoff for men
Acting needy and clingy: This is again one of the worst dating mistakes you'll ever make. Think about your own self-respect. You might like him and he might like you back, but constantly bugging him with text messages, phone calls, gifts and asking for more dates isn't the right way. It only gives a poor impression of you
Taking it to the bedroom too soon: You know what happens after the sex – they never call. So why not work upon building an emotional connection first and then focusing on the physical?
Bringing a friend along: It's a date, not a friends' reunion. Need we say more on this?
8 important dating etiquettes for women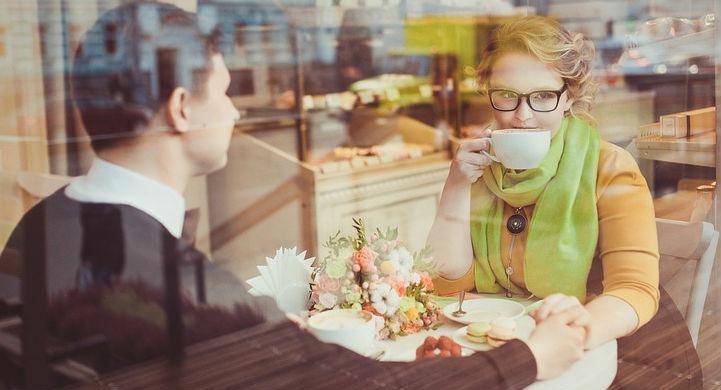 However, as it doesn't work to dwell on mistakes, here are 6 common dating etiquettes you should keep in mind while dating a man.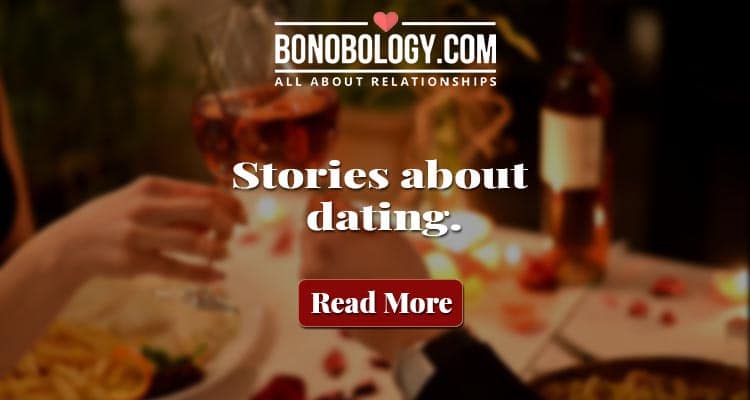 Dress well: It's the first thing that all men notice. Your appearance is a great indicator of how much you were looking forward to the date. Dress your best for a date, but do not overdo it
Be on time: Next to appearance, punctuality is a positive date indicator. It means you have already kept the game on your side high and being on time means that you value this date and the time you are investing in it
Try to make him laugh: It's a known thing that women like men who can make them laugh. Well, vice versa is true as well. If you can crack some really good jokes, then he is going to be seriously turned on
Be considerate while ordering food: As much as the date is about bonding over a fine meal, it is always more about the person. So suppress the foodie in you. Don't order too many expensive dishes or more than you can digest
Be prepared to split or pay the bill: Your dating partner might not agree (chivalry myth alert) but he will certainly come to admire this gesture of yours. As a bonus, it will set your impression as an independent and different-from-the-crowd sort of woman
Be honest: Whatever you say about yourself, your life, your past, be truthful. You might not want him to have false assumptions about you which might create trouble in the future
Keep an open mind: Always be prepared to meet someone different from you. That's the beauty of people. If you ever get into a tricky spot then do not get too argumentative. Keep calm and accommodate his opinions and views
Keep physical contact to a minimum: The amount of physical contact you make will depend on the level of acquaintance you share with your dating partner. If the person is a known friend or colleague from work a simple peck on the cheek should do. But the classy way for all occasions would be to give small cheek kisses in the air without coming too close but close enough to let him have a whiff of your perfume
So, what are you waiting for? Just go ahead, and set the date!
Don't get lured into a relationship based on a person's social media profile