When I moved to the US, I got the chance to catch up with my childhood friend who had married her American boyfriend and settled down there. I was very curious to know about her married life, as both of them were from different countries, spoke different languages and followed different customs and traditions. Even their food habits had nothing in common. And as she started talking about her life, I remembered the couple from a very popular American sitcom, Modern Family – Jay and Gloria Pritchett.
Jay, a grandfather, marries Gloria, a native of Columbia, after he separates from his first wife. Gloria has a son from a previous marriage. The sitcom covers the nuances of their intercultural marriage in a humorous but interesting fashion. Jay wants to raise his stepson in the American way but Gloria insists that her son should follow Columbian culture so that he knows his roots. Despite being a person raised with traditional American values, Jay tries very hard to understand and respect Gloria's culture. Gloria struggles to perfect her English accent (as she is misunderstood many times due to her Spanish pronunciation) and adopt American traditions like Thanksgiving so that she can bond with Jay and his family. So, the bond that holds them together in spite of their differences is their love for each other.
Related reading: A symphony in love
This is what I realised while talking to my friend, too. She told me, "I fell in love with him because he was perfect for me. We met as friends, got to know each other really well and took our relationship to the next level when we got married." As a couple, they carved out a new life in a mix of their individual lifestyles, customs and traditions.
Each of them got to learn and explore a new culture, celebrate the festivals together, which meant more celebrations in a year, and learn new cuisines and experiment with their food.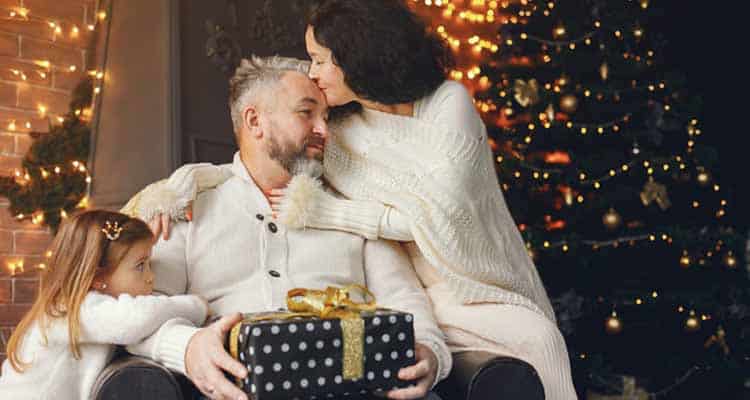 "I don't think I can ever forget the first time I cooked for him. He had not had Indian food before and had no idea what to expect. The paneer butter masala and butter naan was a visual treat for him. But after he ate his first bite, his eyes watered and his face turned red. The food was very spicy for him and he was in tears. I couldn't stop laughing. Since then, he doesn't trust me and always samples the food before eating." Still smiling at the memory, she says she is a vegetarian, while her husband loves chicken and seafood. So during the initial months after marriage, they found it very hard either to eat at home or go out. It took a lot of work and compromise from both to arrive at a solution. Now, they cook vegetarian dishes at home and eat the other cuisines outside.
Being from two different countries also meant they got to travel to each other's hometowns often and plan different stopovers on their way to explore more places. My friend's husband was fascinated by the wide variety of languages spoken in India and is having a lot of fun learning Tamil. He fell in love with the beautiful temples in India and their architecture. "The first time we entered the temple, he was very sceptical, as he was not sure of the rituals and proceedings. I was by his side explaining every detail to him. He came home and researched our culture so that he can manage on his own the next time. I was very proud of him when he had a debate with my relatives about Indian culture and won the argument about why Indian culture is the best," she says proudly.
Related reading: Does love conquer all – Marriage across religions
"While being in an intercultural relationship is definitely not easy, it is an experience of a lifetime," my friend says.
Whether it is intercultural or within one culture, a marriage represents a union of two different individuals with different perspectives, a melting pot of different cultures.
The success of a happy marriage lies in loving and respecting your spouse for who they are and enjoying the journey.
Hilarious dates from 'Friends' to make you feel better about your love life