(As told to Archana Mohan)
On November 8 last year, I got ready to step up and take the biggest risk of my life – asking my girlfriend to marry me.
I had booked the best table at the most upscale Michelin star restaurant in town. There was to be a cake, a dance and a diamond ring; all set to be presented to her at the stroke of midnight.
My best-laid plans
Little did I know, our Prime Minister had some plans of his own! For earlier that evening, in an unscheduled announcement, he declared that all 500 and 1000 rupee notes were invalid effective immediately. I wasn't sure of the implications financially but on the personal front, it felt like the demon had stepped out of the 'demonetisation' to pour cold water over my wedding plans.
The phone kept ringing off the hook and not for the reason I had imagined it would.
"Go and stand in the queue outside the ATM!," my dad bellowed.
"I have important business to take care of today," I protested.
"Get your ass in there right now!" He thundered back.
Cancelling plans
Defeated, I called my girlfriend.
Turns out, she was already on a bus back to her home town. She wasn't one bit apologetic for cancelling on me. Something about helping her folks dig out the cash from underneath the ground. I suppose I couldn't fault her. She had no idea how special this day could have been!
At 4 pm the following day, I emerged from the bank queue, battered like a sock in a washing machine. I counted the spoils of my heroic effort in the midst of pandemonium and realized for the first time what money meant to us. More importantly, the effect it had on us when the easy access we had over it came under threat.
Suddenly, the world around me changed.
The world had changed
My parents, who previously predicted my doom for making payments online, now wanted me to set up Internet banking for them.
My girlfriend, who paid a fortune every week at the grocer for imported bottled water began to conserve her cash and came to learn that home boiled drinking water wouldn't kill her.
The traumatic sojourns to the bank as I tried to withdraw money were enough to put me off any spending. I uninstalled the online shopping app on my mobile where I spend half my salary clicking 'COD' on 'lightning deal products' that I guess I will use only after I am struck by lightning.
I got fiscally prudent. Soap over? No problem. I just grabbed some gram flour from the kitchen and enjoyed its magical cleansing properties.
When I told my girlfriend this, I was sure that would be the end of our relationship.
Instead, her face brightened.
"Add some malai to it. Best skin toner," she advised.
If I had any doubts about our relationship, this statement of hers put them all to rest.
A simpler life
Instead of the theatres (where we spent about a lakh on popcorn), malls and clubs, we began to visit local parks during the weekends. A leisurely walk, some chana from the hawker and just lying down on the grass doing nothing. When we found ourselves short of cash, we took the local train or helped the roadside seller set up an e-wallet so his business didn't suffer.
Slowly things began to settle. The restrictions on cash withdrawal began to be relaxed. More people had gone digital than ever, including our favourite golgappa man who had never been to school.
It would have been logical to go back to the old life with our lavish parties, dinners and surprise gifts, but the lure of extravagance just for the sake of it seemed pointless to us. Why spend Rs 250 on a cup of tea when the small tea stall outside office sold a tastier brew for a tenth of the cost?
Thanks to my empty pocket due to the demonetisation and the resultant low budget dates with my girlfriend, I learnt so much.
Simple is best
For starters, I know now that the best moments in life are the simple ones; cooking a meal for your loved ones, taking your dog out for a walk or simply just sitting on the shores of the beach watching the waves gushing away.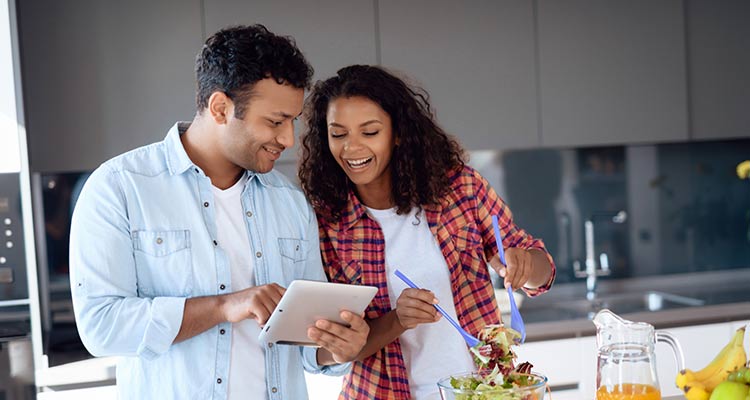 How effective was the demonetisation? My girlfriend and I differ completely on it. Loving someone despite our deep-rooted opposing political views, that's another thing I have learnt to do after this radical move and it's something I hope to do all my life.
It's about a year later now, I've again planned to propose to my girl. This time there won't be a fancy restaurant or frills. I don't want to give away the plan but suffice to say, it would be a simple but meaningful gesture for her.
I hope all goes to plan and she says yes.
Of course, that's subject to the Prime Minister's agenda. Please dear lord let there be no 'Mitron' spoiling the party this year!