It's always been believed that to have children you must be married and have a well settled family, but since times changed we also saw examples like Indian diva Sushmita Sen breaking the norms and adopting children while single, proving that to be a mother you do not need to be pregnant. But what happens when a single man wants to adopt a child? Recently actor Tusshar Kapoor became a single father of a son through surrogacy. Is society ready to accept single fathers? We always equate mothers and motherhood with godliness but fathers also play a vital role in children's life. We also agree that both parents are needed to have a happy and healthy child, but if single mothers can do it, why can't single fathers?
Adoption must become normalised
No matter how much we have progressed, adoption is still not considered a completely normal thing to do even for couples. For some people the sole purpose of getting married is to have children. But should we really wait to meet the right partner to have children? Is it right to connect parenthood with marriage? With a child a parent is also born.
Ravi, 35, came to me with a problem. He is a divorcee with the custody of his 11-year-old daughter. He got a job offer from a company that is at least 3 hours away from his home.
It's not possible to travel daily and moving closer to the office means leaving his daughter behind in the care of his parents. He was very confused and stressed.
Several issues arise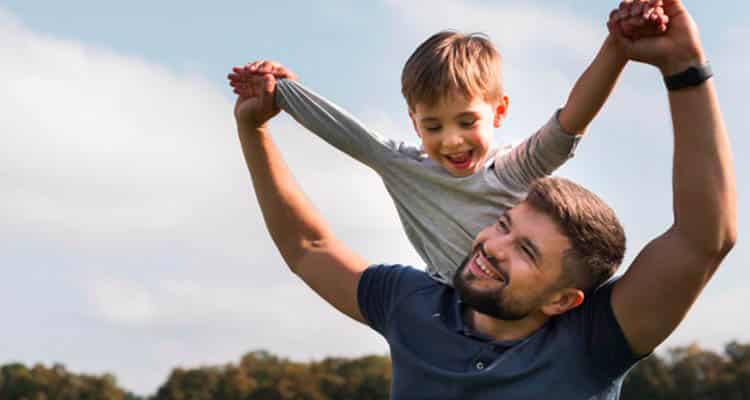 There are different kinds of dilemmas that single fathers face. The most common ones are
How to ensure that child is looked after while I am at work.
Won't the child feel the need for a mother?
Most Indian men cannot cook so they need help in that department.
Will I be able to raise a healthy and fit child?
How to take care of the child's studies, as I am out most of the time?
I have seen a case where the mother was denied custody and the child was handed over to the father. That father came to me and said, "Sir, what will I do with the child alone?" Men are literally confused on how to raise a child. This is because a male child in an Indian home is raised with literally no training on how to do household chores and how to take care of children. They are scared when they have to do these things alone. No Indian man would ever think of adopting, as they are not confident in handling a child and the few exceptional ones that do are barred by firm laws.
Related reading: I need to remarry for myself, not for my son
Protecting the children
The laws are very strict when it comes to single men adopting children. The laws do not find single men eligible to adopt a child. Almost everybody, married couple, single women or even NRIs, are eligible to adopt a child, but not single men. Even though they may fulfill all the criteria and go through registered agencies, the success ratio is low. In a few cases they are only able to adopt a male child; getting a girl child is still a far-fetched dream.
Crime against minors and specifically girls is always on the rise in India. Children adopted illegally are often trafficked or pushed into child labour and child marriage. Minor girls are often sold to flesh traders. These reasons make the authorities question the credibility of the candidates. Rape is also one of the most prevalent evils in India so strict laws are in place, because even though a girl is legally adopted she might become subject to abuse.
Exceptionally, it was easy for noted dancer Sandip Soparrkar when he adopted a male child in 2007, because of his celebrity status. If rumours are to be believed, Sandip had to separate from his long-time girlfriend to take this step.
On the other hand, things were not exactly a cakewalk when Pune based software engineer Aditya Tiwari wanted to adopt a child from an orphanage. The child had Down's syndrome, which made things really rough for Tiwari. He contacted each and every authority and even wrote to PMO and Maneka Gandhi. It was after a long battle that Aditya could become the youngest adoptive father in India.
Train men better
I meet a lot of single fathers and have seen them raising kids alone and all I can say is that it is not easy. It takes a lot of adjustment and hard work and a lot of help from other family members. But why is it so? We must raise boys and girls equally, teaching them that house chores and rearing kids is a job of both parents and this will surely change the scenario. If they grow up with a mind-set that they are well equipped to handle a child alone, then we will see a lot more men coming forward to raise the kids alone. This might also be helpful for women, as with men giving a hand they will be able to give more time to their careers.
What if a guy does not want to marry but still wants a family? What if a guy is able enough to bring up a child without any help; does he have to wait forever to prove it? Indian youth are changing, they are breaking norms, and they are setting new rules. But when it comes to adoption we have still not moved ahead, although India has one of the highest rates when it comes abandoned kids.
It is true that the welfare of a child should be a priority, but depriving an orphaned or abandoned child of the love of a parent is also never ethical.