I am a Punjabi woman married to a Telugu man.
(Do I hear you say, "So what, intercaste marriages are so common!")
It was an Arranged Marriage.
(Your interest has perked up now, hasn't it? )
In fact it was so seriously arranged, that my Dad found my husband for me!
(Aha! You are all ears, rather eyes, now. Aren't you?!)
So how does an arranged marriage of a Punjabi girl and a Telugu guy happen, you now wonder?
Through a Matrimonial Agency. Yes, stranger things are known to have happened, but for now we shall speak about the one that happened to us.
Get her married!
My parents were concerned, as despite crossing the Indian 'Marriageable Age' I was showing no intention of 'settling down'. No, I wasn't a wild child, but just someone who was waiting for the right guy to come along. How would I know when that someone was the 'right guy'? I knew I just would.
The more patient I grew, the more impatient my parents grew. Until, unknown to me, my father registered me in a personalised marriage bureau.
Of course, I threw a fit when they told me. Dramatic dialogues were exchanged, tears were shed and anger was displayed. After which a list of profiles was calmly handed to me. I realised my father meant business!
The first profile I saw was of a man with an unpronounceable surname (the agency had misspelt it). "I like him," was what my father said, as he pointed to the profile.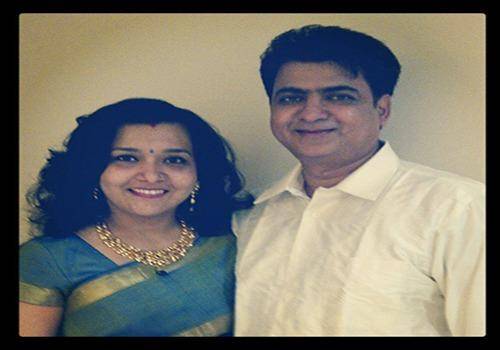 Oh sure, I'll meet him
I didn't say a word, as I was grumbling away in my mind. Dad asked me to meet him. I agreed *pretend* enthusiastically and forgot all about it. Dad reminded me once more, and I displayed more fake enthusiasm.
In the meantime, Srikrishna (the profile in question) called me up one afternoon and the first thing he said was, "I am looking for a South Indian girl." What a crazy guy, I thought to myself, after which we had a conversation where he spoke about himself and asked me about me. Well, "I am definitely NOT a South Indian" is what I started with, with a hope that my words were loaded with the appropriate amount of sarcasm.
Related reading: A cocktail of cultures
The call ended and memory was wiped clean. Until Dad asked for a report. Dad wasn't going to let go so easily, is what I realised.
More calls followed and Srikrishna and I decided to meet for coffee. Just to ward off Dad, I told myself. We met over coffee, had an interesting conversation and went our ways, with no communication afterwards.
It's just so comfortable
No bells or whistles, but just the fact that I felt comfortable with him was what spurred me on to initiate a second meeting. The second meeting was followed by a third, which was followed by a fourth meeting. We talked away like long lost pals and realised that though we were very different from each other, there were many similarities as well. That and the comfort factor.
We first met in July 2010, we met for the second time in August. We got engaged in the first week of September and in November last year we celebrated 6 years of me carrying that unpronounceable surname next to my name.
Funnily enough, I'm mistaken to be the 'South Indian' and the husband is mistaken for a 'North Indian' as far as our looks are concerned! 🙂
We don't let our different cultures interfere: Shama Sikander
https://www.bonobology.com/constant-dialogue-is-a-must-when-couples-dont-share-the-same-beliefs/
Save<Save<