We dated for one year and were engaged for another before getting married four years ago. I'm not happy. I had differences with my mother-in-law (MIL). She chose to stop talking and I chose to leave the in-laws' house in 1.5 years. Luckily, my husband supported me. Unfortunately, he then had business losses and that shattered everything. We were broke and my husband started hiding things from me. He spent 12-13 hours out and brought home nothing. Not even love and affection for me. He sold my gold (in the custody of my in-laws) without my knowledge. He sold what I got from his family. He sold shares which we'd saved after shifting. He asked me to take a loan from my bank to help his business, which I did not agree to initially. I started feeling used for money.
I spent 11-12 hours at work and saved every penny wherever possible (not enough though). I did all household chores myself to save whatever we could. He wasn't open-minded but grudgingly did some chores.
I lost trust in him and he took up an out-of-town job to be away from me. I left my rented place and moved to my Nani's place as she has a big home and lives alone. She was very happy with our decision to move to her house. My husband visited for Diwali. Things started falling in place for his earning and I was saving my money as well. But still, he didn't give me any money to run the house. His salary is used to pay his credit card bill of lakhs.
His father convinced him to return. I was totally not ready but because of family drama went back to support my husband for a final chance and to save money for the future.
Getting us back home was their social concern but once we reached I was again being treated like a second- or third-class citizen. Fights or cold wars were always on. This time the difference is that my husband is not on my side. He has asked me to sort my problems with my mother-in-law myself, for whom I am an invisible person. I tried for seven months but nothing really helped. Instead, the cold wars worsened. My husband is not aiding me financially.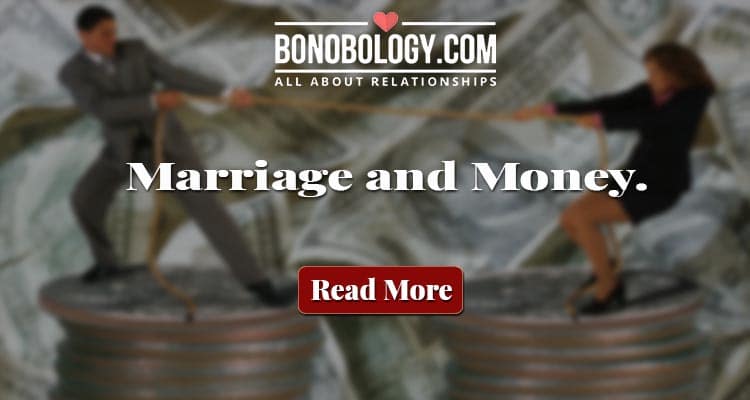 I moved to my parents' place 3 months ago. My mom called and my father-in-law complained about me and said she hadn't trained me properly. Now since society is noticing my absence, he asked my mother to send me for gatherings. My husband has chosen to remain quiet and is now blaming me. He is refusing to move away from his parents. I am left alone. What do I do? Divorce or make my husband take a stand for me?
What I can gauge out of all this is that your marital life is not very satisfactory. Things have become even tougher after your husband refuses to support you. You have to understand that relationships are sensitive and fragile, and therefore require communication between partners to be clear and effective. If partners are unable to do so, the families from both sides should sit together and discuss the expectations from the relationship. It is also necessary for you to talk to your husband separately to gather information with regard to change in his behaviour. If families are unable to be of any help, you can also take professional help, by visiting a marital therapist, who might help you save this relationship by helping you to communicate calmly, develop trust and also help you arrive at a common decision.
10 tips to deal with a manipulative mother-in-law without ruining your marriage