(As told to Shahnaaz Khan)
After being divorced, I did not have a happy future to look forward to
I come from a small town and have a very conservative father. My first marriage at 21 did not work out and for reasons I do not wish to get into, we divorced at 23. Thereafter, I returned to my family, to be either judged or pitied, probably for the rest of my life. I barely managed to graduate and my family is not one to allow women to work. So I spent my days looking after the house.
Click here to read the confessions of a woman who has been divorced twice.
An unexpected proposal
One day a distant relative called my mother and said that he knew someone who was looking to marry, and may not have a problem with a divorcee. My parents were just happy to know there was someone still interested in me. And I was happy to know that maybe there could be more to my life than this drudgery. A meeting was set up. Except I wasn't told that he was twice my age! It took me a moment to realise this was the man and not his father. My initial shock turned to sadness. But my parents liked him. And once it became clear that the match might indeed go ahead, I decided to look at the positives.
Click here to read the lessons this woman learned after 2 marriages and 2 divorces.
Counting my blessings
He lived in the city, which meant I could be far away from life here. He had two children from his previous marriage. One was living apart in another city, while the younger one – a daughter almost my age – was still living with him. His wife had passed over a year ago, and he was hoping to have a companion for the remainder of his life.
Click here to read 8 relationship problems amongst couples with a huge age difference.
I have always wanted a family of my own, and in the short meeting we had, managed to ask if he would be interested in more kids. To my surprise, he said he wouldn't mind more children if that's what I wanted. Though, now nearing retirement, he may not be able to provide as well. Not used to a lavish life, I was just happy to know at least that dream could come true.
Click here to read about this family that had a death and birth at the same time.
Related reading: He bowled me over when he asked about my children first
The D-day and beyond
We had a small wedding ceremony. I don't think his children were very happy, as neither of them came for the ceremony. With a lot of anxiety and anticipation I left for my new home. That was the first time I travelled by air in my life! The first meeting with his daughter was just a simple hello – she was neither cold nor warm. In a way I was relieved. I had imagined she would hate me, but I think she had accepted me as a part of her home, even if unwillingly.
My new husband was a strange man. He had simple habits but could be quite demanding sometimes. He expected his home, his food, clothes, etc. to be a certain way. Yes, he was loving, but it was an old man's love – experienced and contained.
Yes, he was loving, but it was an old man's love – experienced and contained.
Though he would try sometimes – taking me out on movies or dinners. I was too scared to step out alone, so it was nice to go out and see the city and its colourful people sometimes.
Click here to read about this man stuck in a loveless marriage for society.
Was it me they were fighting about?
One night I awoke to my husband and his daughter screaming at each other. She and I had gotten comfortable with each other's presence over the past few months, though we barely talked. In some ways, I was happy with that arrangement, as we did not have much in common.
Click here to read expert's opinion on how to manage stepchildren.
She was barely home in any case, being at work all day, and with friends at night. In fact, that was the reason for the quarrel, as my husband was chiding her for coming home so late so often. She in turn was screaming at him for being a callous father, more interested in honeymooning than parenting. That's when it hit me that the fight was actually about me.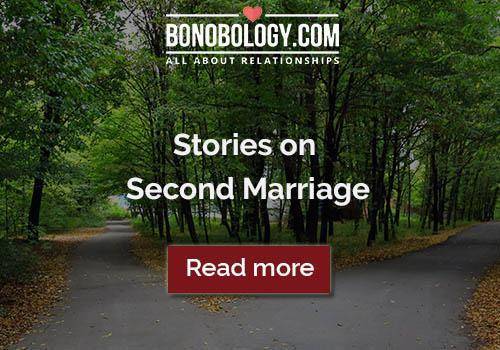 I stayed in bed listening to father and daughter fighting – him calling her disrespectful and her accusing him of not caring. The fight ended with him asking her to move out and her shutting the door to her room. When he came back to our room, I hid under the sheet pretending to be asleep. I was so scared.
Click here to read about crimes of passion-when anger takes over the mind.
What if he also left me? I had finally become okay with the idea of this life, and did not want to go back to my parents' house.
Related reading: How my widowed mother married her best friend
A new family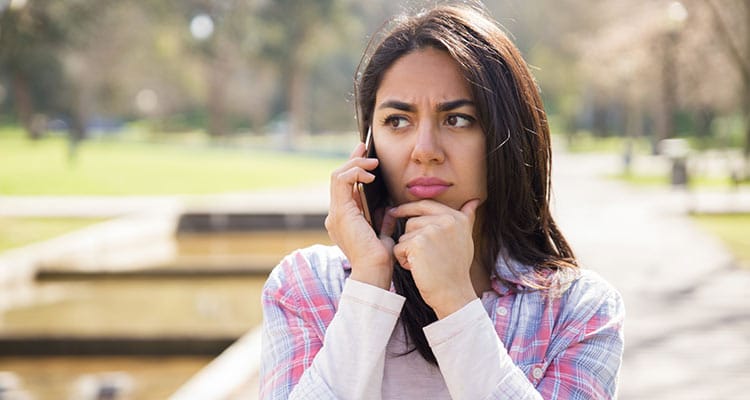 The next few days were spent with the father and daughter ignoring one another. I was on the edge throughout, awaiting another outburst. By the third day I was almost close to calling home and telling my mother that I was coming back. I did not want to be the reason for a father and daughter to break their relationship. His son and I had never spoken, so I had no one to turn to.
Click here for 6 conversations to have before marriage to avoid complications later.
Three days after the fight, the daughter and I were alone at home. I found my opportunity to talk to her when she came out for lunch. Although I really did not know how to talk to her or what to say, but I knew it was important for us to have a conversation. I began with some usual pleasantries and she reciprocated. Then I just told her that I did not want to get into her and her father's relationship, and if me being there was causing friction, I'd much rather be the one leaving than her. She just said, "Don't worry. No one is going anywhere. You and I may not be friends but I understand you are also here because life got you here and it's not your fault."
Click her for 6 relationship problems brought up the most in therapy.
The conversation was not very long, but it was enough.
It's been almost a year, and things have gotten better. In fact, I am also expecting and look forward to being a mother and this new journey to continue.