Holding the comb that I was running through my hair, a smile came to my lips. It was the first thing Biplob had gifted me when we were courting. And now he was my husband. Today was one of our special days and he had planned to take me to Mocambo at Park Street. But he didn't know that I would rather insist on him taking me to one of those food joints like McDonald's, KFC, Cafe Coffee Day or Costa that usually stood along the pavement and boasted see-through glass doors and glass walls.
A very common thing about such food joints is that whenever you sit at a table with a coffee or a burger or some snacks, you will find some street urchins, shabbily dressed, dishevelled and sometimes emaciated, gazing at your food with hungry eyes. If you really pay attention to them, every time you bite into your burger, guilt will stab through your heart. In one of such outlets near Rashbehari Sarani, I had seen Biplob for the first time. He wouldn't have arrested my attention with his otherwise nondescript features had I not witnessed a bunch of street children sitting at the table with him and eating with gusto.
The most enigmatic thing about him was that he was least bothered about what other people were thinking of him. Incidentally, in the next two months I met him thrice in the same outlet and found him spending time with urchins with the same élan. The ease with which the kids were talking to him made it seem like they often visited this outlet with him. One afternoon I watched him for a long while and soon found myself walking to his table, almost involuntarily. "'Good work," I told him, looking at him appreciatively.
'You too can do it. A little money and a little time is enough,' he said with a smile.
A long courtship led to our marriage. Every passing day, I felt more attracted to this man. Yet a couple of things about him intrigued me. A few months after our marriage, he stopped visiting the food joints with see-through glass doors and walls. Every time I tried to take him to any such outlet, he would discourage me with an evasive reply.
But, this evening I was hell-bent on taking him to one of those fast food joints near our place.
Suddenly Biplob entered our bedroom.
'If you are going to take more time, we may have to wait for an hour to get a table," he said, looking at his watch.
Related reading: The trick to a happy, joyful marriage
"Please promise me something tonight. You have to take me to an outlet that you once loved visiting. Or you must tell me the reason why you have stopped going there."
An indulgent smile broke out on his lips and he said, "There is no big secret, dear. In fact, the reason is so simple that I thought you might laugh at me if I tell you about it."
And then, he began his story.
"One afternoon while walking along the footpath I saw a small girl gazing wistfully at the occupants in one of the outlets with a glass wall. Her almost tattered frock was enough indication that she had spent a better part of her day on the pavement. I asked her if she wanted to eat some of those snacks." He took a pause here and then began again: "She questioned me instead about why the walls and doors that face the pavement were made of glass.  She said, if they hadn't been made of glass, people like her wouldn't have to see diners eating and laughing. Especially so, when so many children like her, were on the streets hungry.   Then, she said – Isn't it strange, uncle, someone's happiness makes us feel sad?"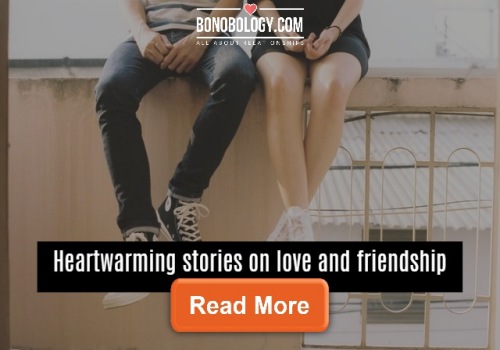 "I was speechless for a long moment and I didn't know what to tell her. Since that day I decided not to visit restaurants with glass walls."
As I understood the reasons behind why my husband had stopped frequenting the places where we had spent much of our courtship, I could only feel a sense of gratitude. Needless to say, I love him more for his understanding and empathy.
10 thoughts in a woman's mind when her man is checking out another girl