I'm in an arranged marriage since November 2014. We were together for two months and got along well, but in February 2015 he left for Australia to study.
From the first week of my marriage my in-laws didn't want me to go to my parental home. Things changed after my husband left. My in-laws strictly stopped me from going to my parents' home. Sometimes my husband took my side and then my mother-in-law allowed me to go, but while I was there my mother-in-law would badmouth me and my husband didn't even message me at that time. When I went back to my in-laws' home, my husband started sending love messages. This continued for 2-3 months after he left. Then the situation worsened.
Once I read a WhatsApp conversation between my mother-in-law and husband making plans to steal gold jewellery that she took from my almirah by using a duplicate key, while I was at my maternal home. I also read a conversation between my sister-in-law and mother-in-law about preventing me from returning to my in-laws' from my parents' house. This talk increased day by day between my MIL and my husband on WhatsApp.
In January 2016, when I came to my maternal home after giving winter exams, (I was doing PhD) my MIL strictly threatened me not to come to her home, saying she would lock the doors. She has done this to me earlier (locking my door) when I was at her house. I recorded this and sent it to my husband, but he just evaded this and made excuses.
Now I'm living with my parents. I got my visa in July and it's about to expire. On one hand, he's calling me to join him there in Australia and on the other he says he will take revenge on me for everything I stole from his house. And when I ask him what I have stolen, he doesn't have any answers. He makes calls to my relatives for Rs 10 lakh money he says I stole. My family asked the in-laws for a face-to-face discussion, but they always make excuses.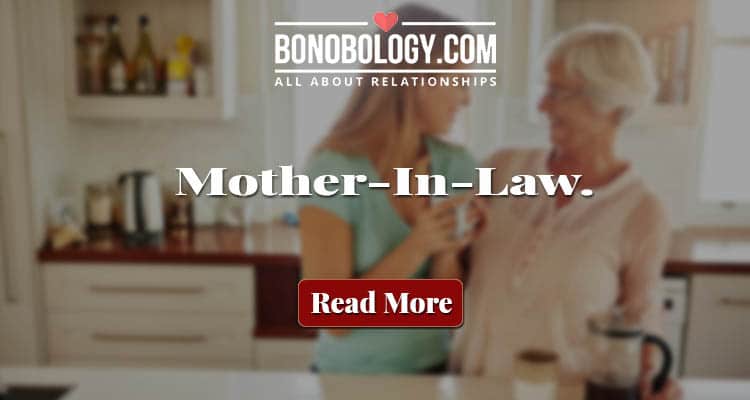 My MIL sent me a mail saying she will buy my ticket, asking me to send my visa to her, but I have not done that. My MIL and SIL have created differences between my husband and me and don't really want me to join him. My husband sometimes seems stuck between these two ladies, but he also threatened revenge on me. What should I do?
Our psychologist Prachi Vaish advises: Unfortunately, your in-laws have inflicted quite a lot of emotional wounds on you and as hard as it is to accept, your husband has been a party to it. From what you have described, he appears to be of the mind-set, "Let my mom and her sort out their own differences, I won't get in the middle, and let me keep expecting her to fulfil her wifely duties because I'm her husband and that has nothing to do with the other stuff." But marriages DON'T work like that. There have been innumerable cases where husbands have gone abroad and left their wives to 'take care' of their family back in India and turning a blind eye to the atrocities committed. I think here you need legal advice more than psychological. You have witnessed chats and conversations between them, you have been physically locked out of the house – this is all evidence. Domestic violence laws – emotional or physical – have become very strict in our country and there is no reason you should be suffering in silence. My advice is to give this matter a long hard think, sit down with your family, explain your point of view and at least get a legal angle on the whole matter. I wish you all the best!
Why I became happier when I stopped trying to please my in-laws