I walked into my office with my handbag and a small overnight bag slung over my shoulder. My colleague and best pal looked at me disdainfully, "Again you are going tonight? Why? Can't you spend some me-time on your own on the weekend?" I looked at her sheepishly.
It had become a ritual after my wedding, taking the train to the suburbs every weekend to visit my in-laws. It hadn't occurred to me that any alternative weekend plans could be made.
"And you have been doing this for five years. I can't believe it. You go every weekend and you still carry your clothes. You don't have space in the wardrobe in your in-laws home," grimaced my colleague.
(As told to Shanaya Agarwal)
I had asked for some space in the wardrobe
There weren't enough rooms in my in-laws home for a new bride to move in and neither did my late-night work hours allow me to travel by local trains. So it was decided the newlywed couple would take a rented apartment in the heart of the city and would travel to the in-laws home on the weekends.
On my first weekend there I asked my mom-in-law if I could get some space in a wardrobe to keep my nightclothes and girlie stuff. She said there was no space.
"We could take out the wedding gifts that are occupying space in the upper shelves," I had suggested.
"I can't put those anywhere else. I told you there is no space. That's it," she said firmly.
I am the peace-loving kinds so I didn't want to keep on about it. Instead, I chose to carry my change every time I went.
Where would I keep the bag?
Within a few months, there was no space to keep my bag either. I hadn't seen that coming. I used to keep it on an elevated ledge of a window. One fine day my mom-in-law felt that a lady's bag should not be kept there; it had to be kept in her room. So every time I needed to change I had to get my bag from my in-laws' room and replace it there. Then also I did not protest in the name of peace.
One day in the morning after I woke up I found the bag lying on the sofa in the drawing-room. Guests had come. The bag was open and the insides popping out. I could see the sanitary pads sticking out of it. I am sure the guests could too. It was so terribly embarrassing.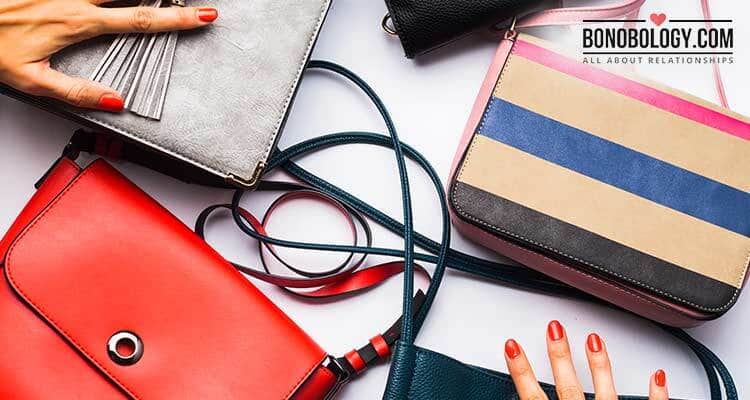 When I asked my mom-in-law how my bag went there and why was it open? She answered nonchalantly, "I put it there because you would need it after you woke up. I don't know who opened it."
I was aghast. Put off. Disgusted. But in the name of peace, I did not react. I do remember I refused to go for two weekends after that. But then the visits resumed because I did not want to create an issue.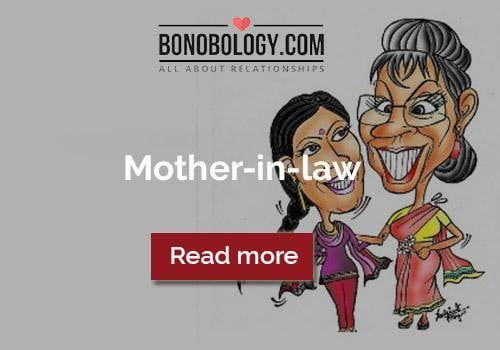 I was a butt of jokes to my colleagues because they found it ridiculous that after 5 years I could not find a wee bit of space in a wardrobe in my in-laws home. After all the renovations we sponsored and the furniture we got made (including a new wardrobe) my position stayed the same.
The tables turned
I was saved by providence though. We both got jobs in a different state and moved from the city.
I was 22 when I got married now I am 42. I am back in town, my mother-in-law is a widow and she refuses to live alone. So she stays with us for six months and stays with her other children during the rest of the year. The first day she moved into her our house I showed her, her room and the huge wardrobe kept empty for her to keep her stuff, despite the space crunch in our two-bedroom apartment with two children.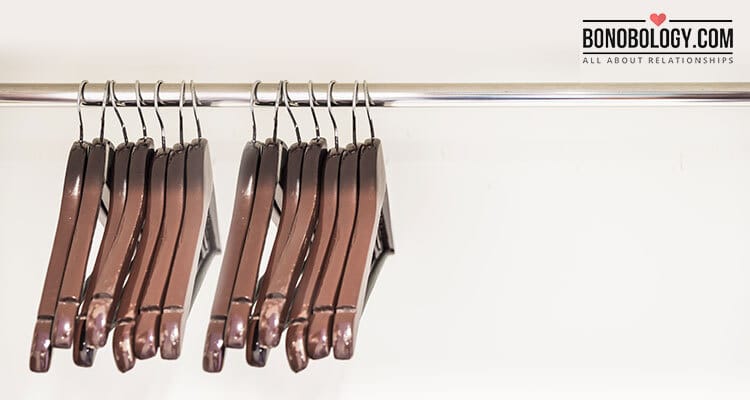 I just looked at her and said: "It doesn't matter if there was no space in your wardrobe for me. In my house one whole wardrobe is yours."
My mother-in-law taught me that meanness should be left for others to practice. I am integrally not mean and can't be ever. But after 20 long years I did finally ask her why she never gave me any space in  a wardrobe in her home?
"Why did you need space? You had your own wardrobe in your rented home. Why were you looking for space to keep your stuff in my house, I still don't understand," she said.
As she neatly folded her clothes in the wardrobe in my home I could have told her by that same logic she had a wardrobe in her home and didn't need one in mine. But I didn't. Meanness should be countered by kindness. That's my logic.
15 Clever Ways To Deal With A Manipulative, Scheming Mother-In-Law