Dear Mallika,
I am in a relationship with a 40-year-old man who is divorced. I am 27 years old and love him a lot. I feel for him because he has gone through a lot. But he is a complete control freak. He wants to control everything I do, including my reactions. He is extremely dominating and at times acts like a bully. He laughs at my problems and calls them superficial. He judges me on each of my feelings and thoughts. He wants me to react in a certain manner to every situation and I am losing my individuality with him.
His wife left him because of his controlling nature and now he compares me to her all the time. He tries to find congruence in my behaviour and hers and says that I am her replica and would end up damaging all my relationships like her. He takes me for a kid and always has his own angle of looking at things which he wants me to follow too. He pushes his opinions down my throat and wants me to take and follow all his opinions and when I won't, he does not talk to me. I have no way to explain to him how I feel about it but I am sick of it. I really want him to hear out my problems but I don't want him to opine so harshly that I get scared of telling him things. He is very loving and I don't want to break up with him, but he is pushing me away by these acts. I want to mend things with him and repair my relationship. How do I do it? Please help.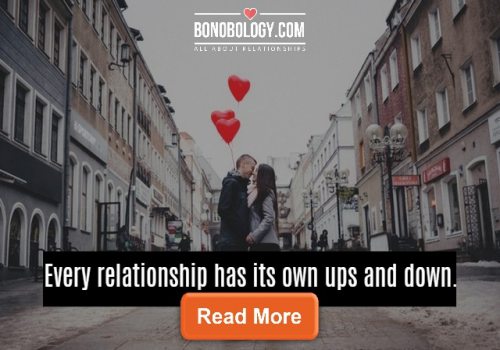 Mallika Pathak says:
Dear Lady,
Sounds like you're in a controlling relationship, and that's not a healthy place to be in.
In every relationship, our partner has to be a person who encourages us to be better versions of ourselves. But this is NOT that. Controlling someone's responses