No, please don't drool over the title. I'm not sharing my wife's sexual fantasies. This is about her hopes when she came to my home.
Sadly, this story has unfolded to me now, after 22 years of our marriage. Maybe she is more self-assured now, and assertive! Maybe this realisation dawned upon her through the cracks and crevices of our marriage in recent years. Maybe our marriage could take this much, and no more!
Whatever the reasons, this is what my wife told me during one of our recent fights, which are nowadays more the routine than an exception; I can predict the exact phrase and the complete dialogue that follows.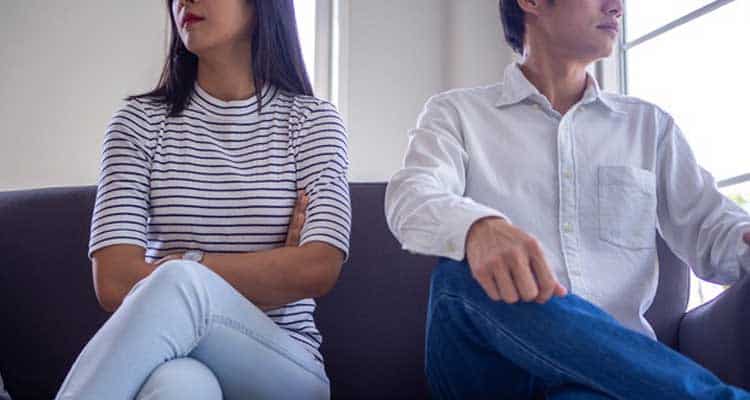 Our long winding arguments have become almost like a sexual act – foreplay, frenzy, ecstasy, climax, withdrawal – just that there is no sex. None. Zilch. Nada.
What a woman wants after her marriage is her own home. In our case, she had to share this with her not-so-pleasant in-laws. She had thought that the virtual keys of the 'family' would be handed over to her, with eagerness and pleasure, the minute she crossed our threshold.
Related reading: 10 reasons why Indian couples fight
Well! My mother guessed this, perhaps, and the Battle of the Kitchen started. It has been 22 years since then. My wife's voice was very meek, back then. She would speak to me at night, before our bedtime rituals, about her inconveniences, her homesickness, her dreams. People who now hear her shrill crescendo during a fight can't believe that from less than an arms-length, I had to concentrate with all my senses to hear her voice.
I was, of course, a complete coward to take up her case, lest my 'family' should fall apart. Cowardice graduates to violence towards the weak and undeserving so did mine. Verbal and physical, both the forms were liberally showered on all the family members, ostensibly to make them see reason. No one understood; no one really got the point. And my wife suffered.
Years passed. Our son had arrived and was growing. There were no outings, no excursions, no hugs, no-nonsense that make relationships sweet, memorable. We collected bitterness and distributed it generously among the family members. In the power game, my wife never achieved what she wanted. Her sole aim, to raise her son to prove the injustice meted out to her, was in vain. His success in line with the middle-class limits of engineering or medicine was her goal. It happened otherwise. He lost interest in convention and charted his own route.
My wife's castle in the clouds crumbled. Shrillness appeared. Fights over trivialities ended in ranting about the last two decades. No archivist could match her memory for each incident that chained her down. She asked for answers. "Why me?" was her cry. Now, she blames me for everything that happened to her and her son. "It's all because of you," I have grown accustomed and truly a little deaf to this allegation.
Related reading: No sex, please, we're married
Then, she realised, I had no idea how to keep a woman happy after she is married and imported to a new household. She wants 'her' home. Her curtains to be bought, her floor mats to be spread, her recipe to be messed up, her husband to be her man – not to be shared – and more.
She wants her identity through the home she keeps, through the children she rears – every nook and corner should scream out if anyone asks – we are her creation, hers alone! She didn't get that. She was compelled to play the second fiddle, sometimes the third.
Until her oppressors aged and her detractor mellowed. Then the tigress sprung into action. She grabbed the power and before you could say, 'family', she was in charge of it. But her biggest asset, greatest pride, her son had turned against her, misunderstanding her self-realising aloofness for a lack of love. She calls, he doesn't respond. She asks him home, he invents excuses. Her mind spirals down, one day at a time.
So, what should I do now? How do I get her those days back? How do I restart? How do I make her forget and forgive all the thorns that the path had for her? How do I look into her eyes now and say, "It will be all right"? I don't know where it is heading. I do not like to foretell the end of this story, though it echoes my mind's premonitions pretty often.