Rape is one of the most heinous crimes against women and one of the most shameful acts a man can commit. Shameful, because it exposes man's inability to control his sexual urges and to accept a denial, which every other animal in the universe understands. What is even worse is that statistics shows that many of the predators were  known and trusted by the victims.
Related reading: Violence was lurking close to murdered techie Swathi
A shocking mythical tale that shows the the underlying attitude to rape
How does one deal with rape committed by known people, fathers, uncles, brothers, neighbours, etc.? Greek mythology tells of Philomela and Procne. Procne marries Tereus and is away from her own family for a very long time. After close to five years, she expresses a desire to meet her sister Philomela. Tereus agrees to fetch her. However, on the way back, Tereus is overcome with lust and rapes Philomela, who says that her sister would never pardon him, nor would the world. This is not the only story of sexual assault in Greek mythology there are many more.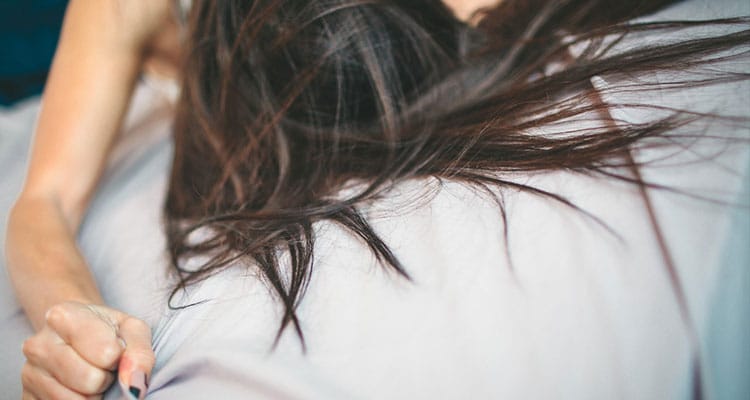 Tereus, having committed the crime, can't jeopardise his situation. He slashes Philomela's tongue so that she will be silenced for good. Tereus abandons Philomela in a nearby island and goes back home and tells Procne that disease consumed Philomela on the way and that she's dead. Procne is sad, as she feels responsible for her sister's death, and goes into mourning.
Philomela is abandoned with an old maid for company. She must reach out to her sister and let her know the truth. While writing was not quite an option in those days, weaving in Greece was an active art form.
Philomela weaves a long and intricate tapestry, which explains all that had taken place and sends it as a gift to Procne, through the old unsuspecting woman.
Procne understands what happened
When Procne sees it, she realises what happened. She is filled with rage and a desire to avenge her sister's fate. In rage and anger, she kills her only son and serves him as a meal to Tereus. By the time Tereus realises it, the two sisters escape from the palace. Tereus, not willing to give up, is soon at their heels.
The gods take pity on the sisters and just when Tereus is about to kill them, change them into birds. Philomela is changed into a swallow, and since she didn't have a tongue, a swallow can only twitter. But Procne, who is changed into a nightingale, can sing, as she has her tongue, and many say that the nightingale's songs are sad, as Procne was never happy after she learnt what had happened to her sister.
The story of Philomela is not just about rape – the crime is double, rape by an unsuspecting person and silencing the victim.
Related reading: Why men can't take 'no' for an answer
Silencing can be in many forms, and slashing of the tongue was a common motif in ancient times, when communication through the written word was not an option.
In this tale the silencing is in the form of cutting off the tongue, which is a metaphor for silencing under societal pressure in modern times. Today the victim is silenced to avoid 'breaking up' her sister's family or to avoid bringing disrepute to both the families.
In either case, the predator goes scot-free while the victim is traumatised and scarred for life. She suffers isolation, and ends up suffering the accusation, 'she must have done something' – in this case, of course, Philomela's 'crime' was her beauty!
This myth, like many myths, raises a number of questions. Was poetic justice delivered by the gods, in depriving Tereus of his son, whom he loved very dearly? If the gods had to intervene, why were Procne and Philomela changed into birds while Tereus remains unpunished?
However, another version says that Tereus too was changed into a bird, not surprisingly a hawk! But the hawk is still known to hunt smaller and unsuspecting victims. Or does that actually reflect reality?
Finally, while this Greek myth was written ages back, it begs the question, is this really an ancient tale?
Is this not as modern as yesterday? While girls and women are raped by known relatives even today, are they not silenced in different ways?
How often do people report these crimes? Fearing disrepute and social ostracism, the victims are silenced. How different is the world today and should we still wait for divine intervention, or take charge in some form to bring the victim to book? Let's start with stopping the victimisation of the victim.
To me, as usual, myths raise more questions than they answer.
What do you think?