They say men are from Mars and women from Venus – and therefore, they're diametrically opposite to each other. Since they're poles apart, there are many prevalent myths about women that men believe, and vice-versa.
While one relies on empirical data and reason, the other speculates and philosophies. One is driven by power and ambition, the other falls back on a value system. While one looks at sex as a primal need, the other cannot separate sex from her emotions. Myths like these are far from the truth.
5 Most Common Myths About Women That Men Believe
It has been proven time and again that one's gender has little or no bearing on one's behavior, personality and outlook towards various facets of life – career, relationships or self-worth.
Let's break down five common myths about women that a majority of men tend to believe:
Related Reading: "Why Do I Attract Married Men?" Here's The Answer…
1. Women always dress for men
Well, women do dress for men when they're going on a first date. Or in the nascent stage of their relationship when all she's thinking of is wooing him. But certainly not always.
All a woman is going to get from her man even she's dressed to kill – after having spent hours doing her hair or make-up or trying out thirty-six different outfits – is, "looking good, babe!"
Women, on the other hand, are so much more precise in their compliments. When a woman tells you that the messy bun looks flawless on you, she might as well have just called you an artist! If a woman you don't know gives you the once-over with daggers in her eyes, you know you've nailed that look, girl!
Having said that, women's choice of clothes can be governed by a variety of factors. They may dress depending on what accessories they feel like using and choose an outfit that matches these accessories (yes, that does happen and it's not always the other way around). Or the day of the week (for women who believe in color therapy), weather (duh!), their menstrual cycle (that beige skirt may look adorable but is an absolute no-go on those days) and their waxing/shaving schedules (again, duh!)
2. Women are always more romantic than men
Since most romantic comedies are centered around a starry-eyed female protagonist, we get where this myth about women comes from. However, studies and interviews have shown that men are far more likely to believe in the ideal notion of "love at first sight".
A survey of 1,00,000 adults indicated that a whopping 48 per cent of men claimed to have fallen in love at first sight. Only 28 per cent of women made such a claim. Men can also be far more 'romantic' in terms of not shying away from making grand gestures for 'the one'.
Case in point, Ross Gellar from Friends or Ted Mosby from How I Met Your Mother. Men have also been known to have expressed greater happiness at hearing the words "I love you" from their significant other.
Related Reading: After All My Success Why Am I Still Treated As The "Girl Child"?
3. Women are never interested in casual sex
This probably stems from another myth about women – that they don't enjoy sex as much as men. While it is known that men think about sex more frequently than women; women have strong sex drives as well.
They crave sex just as much as men. Perhaps not in frequency but in intensity (ever heard of multiple orgasms, fellas?). While turn-ons and ways of gratification for women are far more complicated, once a woman knows what she likes, she isn't really shy about asking for it.
This also stems from another myth that all women are looking for a relationship, which is far from true. Sometimes the woman you think had friendzoned you might have just gotten out of a bitter relationship and is looking for a rebound. Unethical, you say?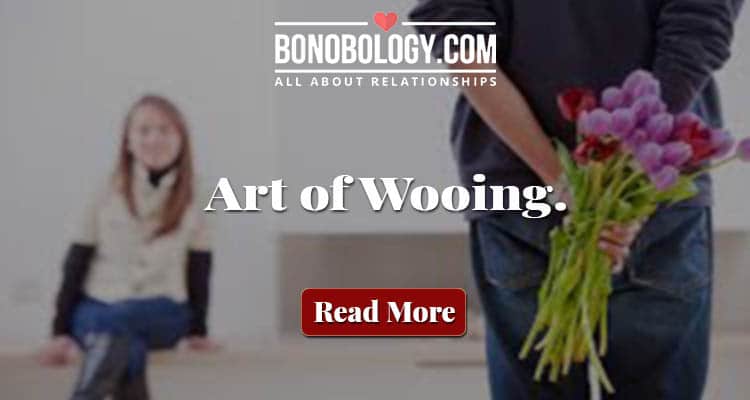 Well, if you're both consenting adults who communicate your needs and boundaries, there is nothing wrong about it. Yes, women are probably far less likely to engage in a one-night stand with a stranger (probably due to safety concerns) as compared to a man. The circumstances need to be just right for women to be interested in casual sex.
Physical attraction, clear communication, feeling safe and comfortable with the man, and at the same time, for the encounter to seem exciting, are some of these parameters. Unfortunately, there isn't a manual for this and chances are that a man trying his luck in being candid and suggesting a hook-up to a woman he's just met will strike out more often than not.
But it's worth taking the chance – if the woman ends up thinking that he's worth it.
4. Women are only interested in building a home and a family
Most organizations that are 'boys' clubs' tend to think and perpetuate the notion that women get married or have babies and then 'choose' to focus more on their roles as wives or mothers. That they let their career take a back seat.
These men often share anecdotes about how a female colleague never returned from maternity leave or refused a promotion or managerial role citing 'personal reasons', in justifying the gender ratios, retention issues or pay gaps in their organizations. While this may be true of some women who have traditionally prioritized their families over their career growth; things are changing amongst younger generations.
Several Indian women from typically orthodox communities are being adamant about not tying the knot till they are financially secure. Many married women are deferring motherhood until they reach a certain milestone in their career.
And several young fathers are being vocal to their bosses about the need for paternal leave, and sharing of responsibilities with their spouse.
Related Reading: She Would Say, "Aww So Cute!" Instantly, If You Are Doing These Things…
5. Women can never manage money
While it is admittedly true that most women spend more on clothes and accessories than men. Men probably spend far more, and far more whimsically, on automobiles, electronics and liquor, which doesn't get ridiculed as much.
This is one of the myths about women, unfortunately, persists because they are inherently told that they need advice on managing their finances. First by their fathers and then by their spouses. So much so, that some of my female friends and coworkers even after working for years have no idea what to do with their monthly savings and annual bonuses.
They rely on their fathers, spouses or the chartered accountant engaged by their family, without assessing the merits/risks of the decisions themselves.
Another deep-seated cause perhaps is that certain sectors and organizations still see pay gaps between men and women. It's not that women are asking for less or are working less in these scenarios. They are simply offered less.
While more and more women are making strides, beating down doors and cracking glass ceilings such that the light shines through, these glass ceilings are yet to be shattered entirely.
We ask you, readers, to start a conversation about these myths. How many have affected the way people treat you? How many do you believe in yourself? And most importantly how many have you perpetuated? 
Mujhe kuchh kehna hai: 10 things every girl has said to her guy at some point of time