I was at a psychologist's chamber to conduct an interview for Bonobology, the relationship website I freelance for when I met Rohini Mishra (name changed there). She was an exceptionally pretty girl but she was there because she needed support after her psychological breakdown. As I got talking to her I did not know right there I would get an insight into new-age relationships in India. She revealed that she was in a relationship with a guy who moved to another city with a job.
"He Ghosted me," she said.
Pardon me if I sound backdated but I couldn't figure out what she was saying till she explained.
"He was just gone. He moved cities then blocked me on the phone and social media and never contacted me again. Neither could I because I didn't know his family since they were in another city and there was no way I could trace him. I realised he had even lied to me about the company he was working in because when I called them they said no one by that name worked there.
"I lost it completely emotionally. Now I realise that maybe he has not even moved. Thanks to the psychological counselling I have clarity now. Maybe it's a good thing he did this to me now. We were planning marriage if it had happened later I would probably never have recovered."
I didn't know what to say but I did learn a new relationship term Ghosting.
Generation Y has introduced dating terms and revolutionized the dating game. Ghosting, Mega-dating, Exclusive Dating, Friend zoning and Wheel are few of the most commonly used terms. India, too, has caught up with the millennial dating game. Although calling it a game might trivialise it, dating and relationships have cast aside the usual norms of a boy asking a girl out and have taken off with its own Gen Y rules.
It's interesting to note the evolution of relationships in the age of technology. While it's good that we are following the global template in relationships and the dating trends worldwide, it has its negative effects too. Courtship in the age of technology has become a different ballgame altogether.
But right now we are not into judging what's good or bad. We are going to take a look at all the new-age relationships that millennials are getting into. Relationships for new-age couples are evolving and taking different forms.
Our Lowdown On All The New-Age Relationships In India
You can say relationships in India are going through a revolution thanks to the society opening up to western perspectives, the influence of social media and change in social norms.
What was not acceptable even yesterday, is acceptable today. What are the new-age relationships that are the new social markers in India? We tell you.
Live-in relationships
Let's evaluate live-in relationships. It is a practised method to see if your partner is liveable. That might be the end game for Gen X but a solid plan for the millennials. Gen X saw it as a start of a relationship, to ready themselves for marriage, millennials see this as the end itself.
In kids born between 1990-2000, long-term commitment is unperceivable and the ones who believe in it are stuck in a grey area and don't know if they should take the traditional route or stick to the new-age relationship that they are into. Millennials relationship issues are also different from the earler generations.
Live-in relationships saw its boom when the Supreme Court of India scrapped the illegitimacy of unmarried couples cohabiting. Sure, the stigma persists even in the cities, and the idea is unbelievable to small-town folks. Cohabiting sure is fun but has its own legal set of rules about adopting, inheritance and parental rights etc.
But whatever are are the dos and don'ts of live-in relationships more and more young Indians, whether in the country or settled abroad are cohabiting. In fact, many Indian couples are embracing new-age relationships in their middle age and embracing cohabitation.
Related Reading: Is Mahie Gill Right in having a Live-In Relationship? Our Expert Answers
Same-sex love
September 6th, 2018 saw a victory for the LGBTQ community when Supreme Court of India decriminalised homosexuality. Pride filled the hearts and rainbow-coloured flags donned the streets – indeed a great day for India.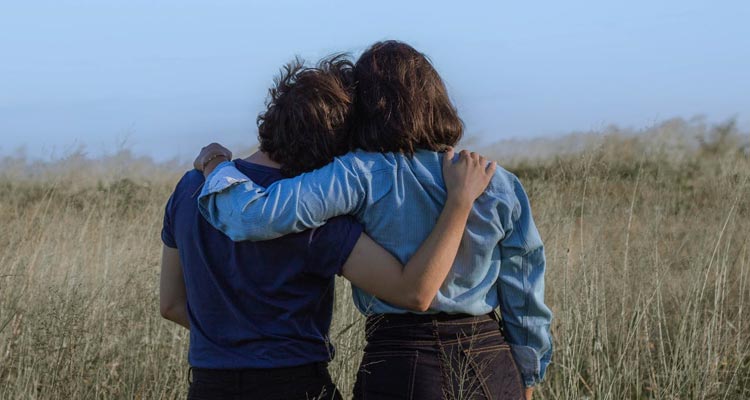 The history of Queer movement has seen the Lesbian Emergence, Deepa Mehta's Fire portraying violent aftermath of Sita and Radha's relationship, gay nights and the first-ever Pride in Kolkata. Fast forward a few years and we have the lawyers, Menaka Guruswamy and Arundhati Katju, who have fought against the LGBT laws and come out as long-term partners.
Manvendra Singh Gohil, an Indian prince who runs The Lakshya Trust, is the first-ever openly gay prince in the world. A little coming out is required to make the world a better place. In a country, being the fastest sprinter is not enough to not be stigmatised.
Dutee Chand, the fastest woman in India, came out as a lesbian and was disowned by her village and they said, "It's humiliating for us".
So same-sex love is common though in India now and it's legal if they live in.
Open relationships
Open relationships in India are the new trend. More and more couples, whether in a steady relationship, cohabiting or married, are following the open-relationship rules.
The term open might sound foreign to all, too millennial, too new age but hear me out; open relationships are healthy and not too much importance is given to sexual fidelity.
Those in open relationships/marriage have sex outside of their relationships and are open about it.
The emotional intimacy, however, remains only between the couple, the primary partners.
With the growth of technology, open relationships are a license to indulge in sexual acts without guilt and cheating. But relationship coach Kinjal Pandya says, "Open marriages are only for people who can accept their partner's polygamous behaviour along with their own."
Open marriages are becoming a thing too. The traditional emphasis on heteronormative behaviour is long gone. Open relationships do not impose sex with one partner for the rest of their life. It might be difficult for parents to find out their kids are having extramarital affairs outside of marriage which is why Indian couples deny being in an open relationship to their family.
But couples in open relationships might be totally comfortable with the arrangement but open relationships do have its pros and cons. When a couple is opting for an open relationship they have to ensure that it's with the whole-hearted consent of two people. That's a must.
Many Indians, who are getting into new relationships later in life are opting for open relationships.
Related Reading: An Open Relationship Gone Wrong – Wanting Commitment And More
Polyamory in India
Polyamorous, are we? Yes, we are. But in hushed tones.
Polyamory is starting to be common in India. It's described as "consensual, ethical and responsible non-monogamy".
The word has been around for ages, but it is only recently it has gained impetus. Polyamory falls outside the social norms and culture and is thought of like a license to cheat but it is rarely so. Married couples or couples in relationships are polyamorous.
Kolkata has seen different reactions to this new-age relationship. Debashree Nath (name changed) has faced repercussions for her sexual orientation and was called a lech for being polyamorous. Irina Ghosh (name changed) faced backlash and taunts from family members for having multiple partners.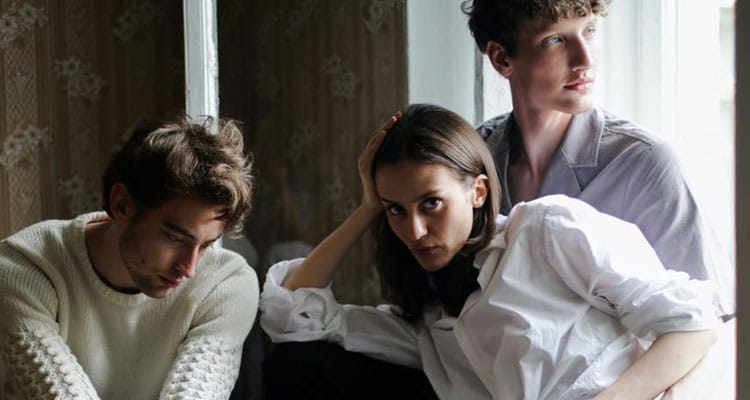 Polyamory celebrates love with no gender bias and polyamory in India is the new emerging trend. Unlike polyandry and polygamy, polyamory celebrates both men and women on a platform where having multiple partners does not elicit guilt.
Ritesh Basu (name changed) a close friend of mine talked of sexual jealousy in an open/polyamorous relationship. He is gender fluid bisexual and even though Kolkata has its perks of being supportive and open-minded, there are times when locality people create issues. His long hair, quirky clothes do set him apart, easier for bigots to target him.
"But they cannot do anything about it though. You are what you want to be," says Ritesh.
New-age relationships are hard to fathom for people still basking in the heteronormative, patriarchal value system. In India, where everything is seen in a culturally appropriate way and anything else is perverse new-age relationships have indeed come a long way.
Here's The Story Of What Happened To Radha After Krishna Left Her