Too old to "party" on New Year's? Or too tired to step out of your pyjamas to attend the annual friend's party? Is your excuse "It will come around in another year"? Do you hear people discuss television shows about "white walkers" and Archie comics inspired series and can only pretend to know even when you have no idea whatsoever? Well, you are not here alone my friend.
Here is a list of TV series that might keep you glued to your laptops on this New Year's.
1. Unbreakable Kimmy Schmidt:
Need some bountiful optimism to head start a new year? Unbreakable Kimmy Schmidt should be watched for its relentless whole hearted optimism and Kimmy's sunshine-y smile. The show is created by Tina Fey and Robert Carlock and is all about facing and overcoming obstacles with humour and unending optimism. Kimmy is oblivious to the millennial slang and the modern time but she holds her head up high and makes up for her child-like simplicity on the big, bad world with innocent power, it is sure to give you the needed boost to step into a new year with stark optimism.
Related reading: Binge-watch these Indian web-series with your partner
2. Mr Robot:
Have you spent the better part of this year with references to Mr Robot? You might have a vague idea of a sci-fi thriller and cyborg meta-humans. Well, the year-end might be a great time to delve into Rami Malek's chaotic psyche to distract yourself from his hollow existence. The show is scintillating and highly addictive. The ending twist will keep you wanting for the next season to begin; something that will transition you smoothly from one year to the other.
Related reading: 7 movies a couple should watch together!
3. Master of None:
Master of None is casual, near-to-perfect narration of a struggling actor. Created by Aziz Ansari and Alan Yang, it depicts the life influenced by technology, perks of being single, professional struggle and provides a story of the immigrants. Dev (played by Ansari himself), his parents (the actors are his real parents) and his group of single and married friends. The season 1 finale of Master of None ends in a perfect way which is what you might need to end and begin a year.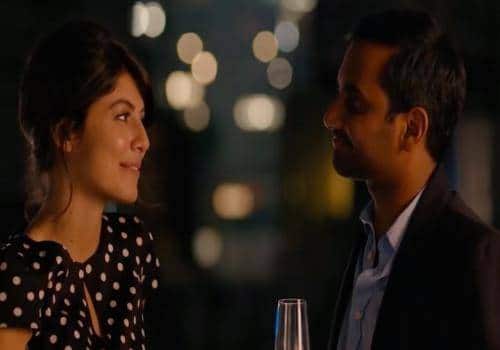 Related reading: Couch, popcorn and romance! 5 Netflix series every couple should watch
4. Suits:
Why? Because nothing beats watching dashing, kick-ass lawyers in custom made suits lawyering up to kick some corporate ass. There's Harvey Spector and his protégée Mike Ross, there's Meghan Markle (she is soon to be a Duchess) and the entire legal firm of Pearson Hardman handled single-handedly by a female naming partner and she is down to kick some serious ass. The show offers some great soundtrack that is sure to keep you hooked to the show. Suits is still running and you don't have to crib over how the show ended cause after the new year is all set and ready to make you suicidal, you will have Suits keeping you company. And if everything else fails to cheer you, there's Donna. And by God! You will love the red-haired beauty.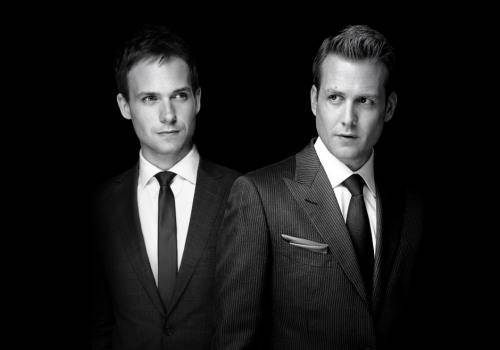 5. Riverdale:
This is all in the rage and you might have heard about the Archie comics turned into a TV show in your past year. The characters' names are kept intact with slight tweaks. Archie is a red headed jock, Betty loves Archie, Veronica is not the queen bee (yet) and Jughead… well Jughead steals the show with his aloof, cyber boy image. Riverdale is the tale of a small town with major dramatic elements; mostly high school drama. Throw in a confusing murder of Jason and add a lit bit of fluff and high school-ish, cheerleading drama and you have your New Year packed.
6. The Punisher:
If you want some bloody revenge drama, The Punisher is the right show to binge watch for you. Joe Benthral (you might remember him from The Walking Dead) and his twisted, focussed tale of binging down the men who killed his family. The series starts off in a slow and steady manner to build up to the gruesome, bloody torture scene at the finale but the middle is packed with twits and strategies. What I like about the show is how I didn't expect much since the start is a bit dragging but it really peaked my interest. It doesn't have unnecessary romance, no unnecessary action, just the right amount of blood and action. It's one season long and you can vouch on it to guarantee a binge-watching experience for this New Year's day.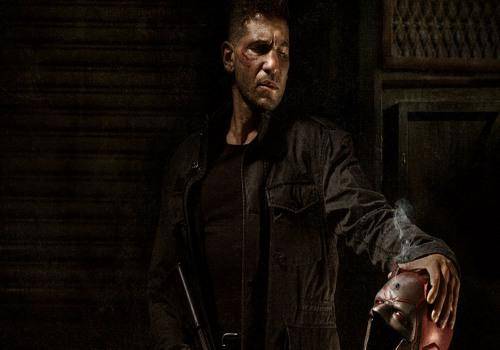 You can find these shows easily. If binge-watching is how you are planning to start a new year, Netflix will help your cause. Get ready and get watching. And don't forget your beer and popcorn. Have a great New Year ahead!
https://www.bonobology.com/couch-popcorn-and-romance-5-netflix-series-every-couple-should-watch/