You have shut the door and the world outside. Drawn the curtains and switched off the lights. Plonked on the comfy bed with your partner – to romp and reach the peak. Well, this is a game that can be played outside as well and enjoyed equally well or perhaps even more – only if you've ever thought of screwing fantasy into a hardcore reality.
Just a pipedream
For a vast majority of sexually active couples, making love under a moonlit sky – with stars twinkling around – remains a pipedream. Vicariously enjoyed in foreign flicks where they yank off everything for a passionate paroxysm in the woods or by the lakeside or in the manicured lawn – either on a sun-kissed day or on a starry night. The natural locations make you feel like enjoying sex in a similar setting.
Not just celebrities, commoners abroad also have a healthy, natural appetite for outdoor sex. Not that we lack it in any measure, but our densely populated urban surroundings aren't conducive to such sexual behaviour. Where do we get free, isolated and secured zones to park our bodies for any kind of sex? The fear of being caught or filmed erects further inhibitions. And by the way, here are 20 exhilarating places for an adventurous episode of outdoor sex.
Escape to the country
Move into the suburban space and there's a plethora of opportunities to have outdoor sex. If you have a home there – a bungalow or a cottage – it's nothing less than paradise for sex.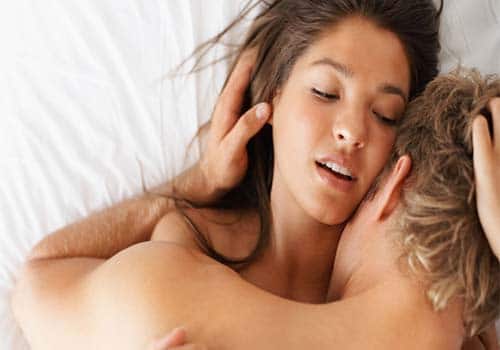 Related reading: Kinky sex not with wife?
Ask those who have indulged in it and their narrative sounds thrilling, particularly of those who have lived in villages and lost virginity in the fields and haystacks. Moustachioed hunks on tractors regale you with experiences of open-air fun, how common and frequent the trend of fornicating in the open is, just like performing ablutions. They are the ones who enjoy the outdoor version more, unlike those living in matchbox size apartments in the cities.
Related reading: Why spice is nice in the bedroom too
Urban India reels under stress and sacrifices the sexually liberated life on squeaky beds, but the countryside seems to be perfectly balanced with scope to indulge in outdoor sex.
No holds barred
One couple living in a small town discussed their weekend trips to their ancestral house some 50 km away – to have sex in the courtyard or on the rooftop. There's no fear of being caught, and they admit that the sex in their flat doesn't match up to what they enjoy in the village house. They feel they are part of the larger natural world and therefore freer to express love through their bodies.
He lasts longer and she climaxes better – without any stimulant.
The question is, how and where do you get such a piece of sky in the metros? For that you need to live in a penthouse and you have to be filthy rich. This privilege is restricted to a limited class. The urban sphere makes it nearly impossible to perform in the open, as privacy is a primary need – more basic than natural instinct.
It should come naturally
A natural act should be performed in a natural surrounding. But the thought of visiting the countryside to have sex hasn't become an irresistible urge. Bungalows and retreat homes with acres of land provide a good alternative. But the fear of wild animals turning wilder than amorous couples makes lovers less enthusiastic.
Flirt with this idea for a refreshing change or when you need to spice up your sex life, but it's certainly not a viable option for daily sex for the urban class.
Funny excuses are fabricated: "I don't want a scorpion bite along with love bites." "A snake curling up around me while he is on top" is another fear riding young hearts.
Instead of arguing whether sex is an outdoor or an indoor pursuit, let's call it a unique game that's played well both indoors and outside. It depends on the players, who should enjoy the game passionately, wherever and whenever they can.
10 things couples can do (outside bed) for a better sex life
In India she was a shy girl but once in the USA she preferred one-night stands
[mc4wp_form id="10924″]
Published in Sex and Passion