I've always been a sucker for stories in all forms – books, movies, even songs. Needless to say, being married to a man who doesn't read fiction and considers movies as something to help wind down at the end of a hectic day, took some getting used to, no, a lot of getting used to.
Those were the days…
I remember spending countless hours watching movies when I was a child or sometimes just watching songs on Rangoli or Chayageet or Chitrahaar on Doordarshan. My Dad was of the opinion that the Bollywood movies of his time (the '70s and much before; with a few exceptions from the early '80s) were and always will be the best! And he never failed to tell us how insignificant and lame our ('90s) movies seemed to him, because he was used to the real deal! And he would always follow it up by showing us some very interesting movies of his time, ranging from comic capers to serious mind-boggling stories.
One thing was sure – we never watched anything that had fights or suffering children or sad families. In fact, my father could never see grieving children and wronged women; he immediately ended the movie. He always went for the 'food for thought' or even "PG Wodehouse brand humour' kind of movies. As a child I never saw the revered Agneepath or Shahenshah but definitely saw countless re-runs of Golmaal, Chupke Chupke and Khoobsurat!
A Big B fan!
When I got married, I discovered my husband was a huge fan of Amitabh Bachchan! And that he had watched all his movies from Toofaan to Shahenshaah so many times that he knew the dialogues by heart. What appalled me was that he loved Agneepath but had never seen Silsila; he had seen Namak Haram but not Bawarchi!
What appalled me was that he loved Agneepath but had never seen Silsila; he had seen Namak Haram but not Bawarchi!
This wasn't only limited to Hindi movies, mind you; we'd both grown up in the '90s and been bombarded with enough HBO when cable TV was introduced to have seen, liked and formed opinions about English movies too – obviously, with the differences in our preferences glaringly standing out there too! Of course, that didn't stop us from having our weekend movie marathons. Our choice of movies was dramatically different, but instead of squabbling over what to watch, we just took it as an opportunity to explore and discover more movies that we were happy to be newly acquainted with!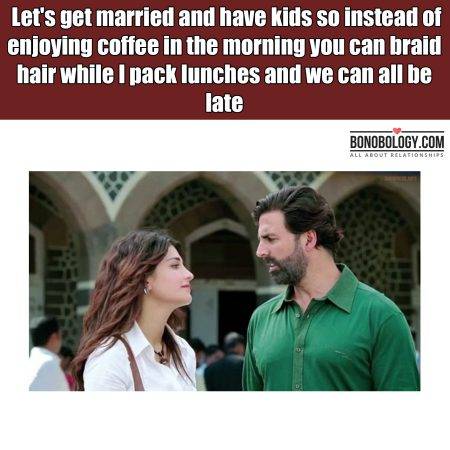 Related reading: Pati, Patni and Politics: How to manage differences in political views
Now I see what you mean
I found I quite liked how cute the young Sylvester Stallone looked as 'The Italian Stallion' Rocky Balboa; and he took to the charming Meg Ryan from You've Got Mail. I charmed him with Pretty Woman and he won me over with The Firm. We extended this relationship to our Hindi movies too. Initially I did try to be brave and pretended I could cope with Agneepath; but even before the movie reached the halfway mark, I had my eyes tightly shut and was begging my husband to turn the TV off!
Thankfully after that, he's never insisted I watch the movie; and I'm possibly the one person who has never seen that movie completely, no, not once! I rather prefer the charming Amit of Silsila or the 'angry with fate' Amit of Kabhi Kabhi; the Vijay in Trishul who is in a hurry to achieve in a few years what others have taken decades to achieve; or the Vijay in Shakti who is so misguided and blinded by a childhood memory that he can never see eye to eye with his father ever!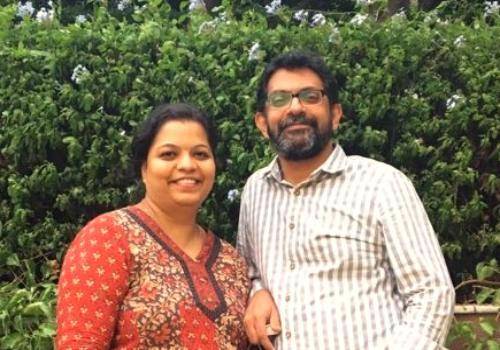 Expanding our horizons
Raised on Hrishikesh Mukherjee and Basu Chatterjee's films, I always went for the charm, the polish, the humour; and more often than not, intellectually and emotionally challenging stories; while my husband considered watching movies as an escape after a hectic day and wouldn't mind a mindless dhishum-dhishum caper. But soon, I saw him adapting, just like I was trying to. He'd give me the remote and let me watch what I felt like – even if it was the hundredth re-run of The Runaway Bride or Dilwale Dulhania Le Jayenge; just like I let him watch back to back movie marathons of Rocky I through V or Don (the old one, with Big B, of course)!
Over the years, we developed a mutual interest for movies and actors that we both liked; as well as a respect for the movies and actors that the other liked. When our little one was born, animated movies and fairy tales got added to the mix. Several nights we started Finding Nemo or Aladdin and our little one slept mid-movie and we both watched to the end!
Growing closer together
Sometimes, when I work late, my husband stays awake, just to give me company, watching some mindless flick; and I do the same when he works late. Over the years we never rejected the other's choice, instead we tried to see if we would like what the other liked and when we didn't, we let the other know.
Over the years we never rejected the other's choice, instead we tried to see if we would like what the other liked and when we didn't, we let the other know.
It's the same with IPL teams, tennis stars, and movie stars.
Related reading: How I learned to love cricket
Today, when I talk to friends who are hot on the dating circle looking for soulmates, I often find them comparing their choice of movies, books, food and what not. At the risk of sounding condescending, these are superficial things. All you need to do is just see if you can get along with the other person – if you like the person, you will either like his/her likes or learn to 'put up with it,' or even be able to tell the other you just can't stand their choices and they won't mind. Either way, it really doesn't matter. Each person is different – that doesn't make them right, or wrong – just different!
https://www.bonobology.com/10-books-that-couples-can-read-together/